AI funerals: A funeral home has turned to AI and ChatGPT to 'revive' a professor who passed away in 2021, letting students interact with a hologram of the deceased professional. The funeral industry in China is also beginning to embrace the technology, offering alternative ways for clients to grieve over their loved ones.
Life after death
According to Chinese-language paper Guangzhou Daily, a company called Shanghai Fushouyun Life Information Technology Co. Ltd. revealed that it held an AI-powered memorial service for Dr. Wu Mengchao, a renowned surgeon who specialised in hepatology.
Dr. Wu was born in 1922 and died in 2021, and throughout his career became known as "The Father for Hepatic Surgery" in China for his contributions. At his memorial service, local media reported that Dr. Wu's likeness was restored as a hologram, and AI speech synthesis was used to reconstruct his voice.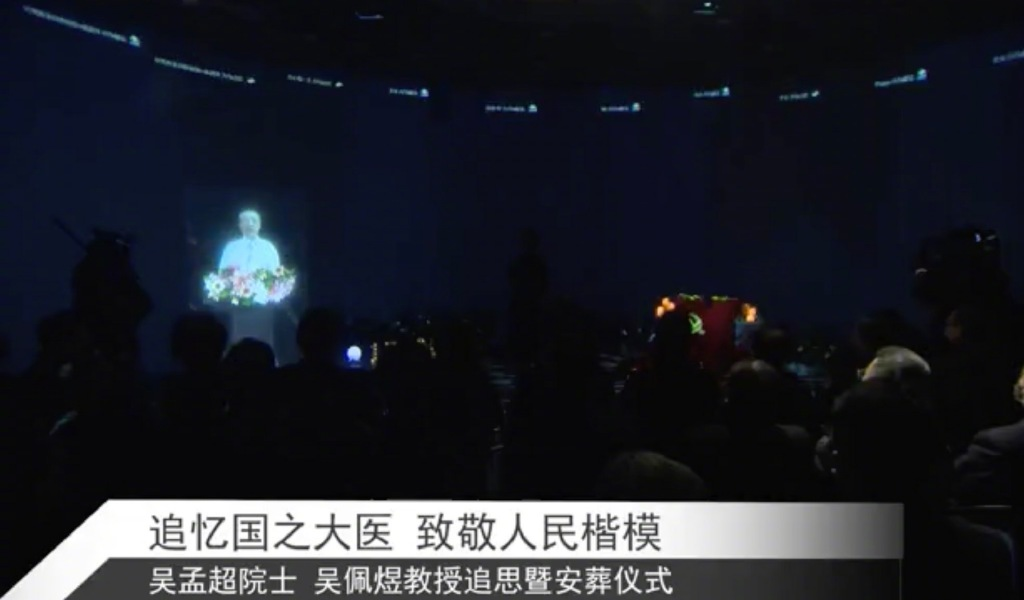 'AI Dr. Wu' then began asking questions to his students and former colleagues, who reportedly weeped and cried after hearing his voice. Dr. Wu's family and ex-coworkers constructed the late surgeon's questions based on his last words and dying wishes.    
In the interview with Shanghai Fushouyun's CEO Yu Hao, he shared that he has received all sorts of requests from clients, many of which his team are trying to fulfil with AI technology.
For example, Yu has been asked to use AI to recreate scenes of a mourner's grandmother making soup, a virtual altar, and a virtual memorial hall.
Bringing back the dead
The case of 'AI Dr. Wu' is not the first of its kind. There have been instances of famous dead celebrities being 'revived' to perform at shows, like Michael Jackson and Whitney Houston.
More recently, with the metaverse becoming one of 2022's hottest trends, experts have even experimented with resurrecting dead people via AI in virtual worlds. In December last year, a hologram of Biggie Smalls performed for his fans on Meta's Horizon Worlds platform.
Guangzhou Daily also reported that in March, a viral tutorial video on Chinese video sharing site Bilibili showed a user reconstructing an avatar of his grandmother with the help of ChatGPT and Midjourney.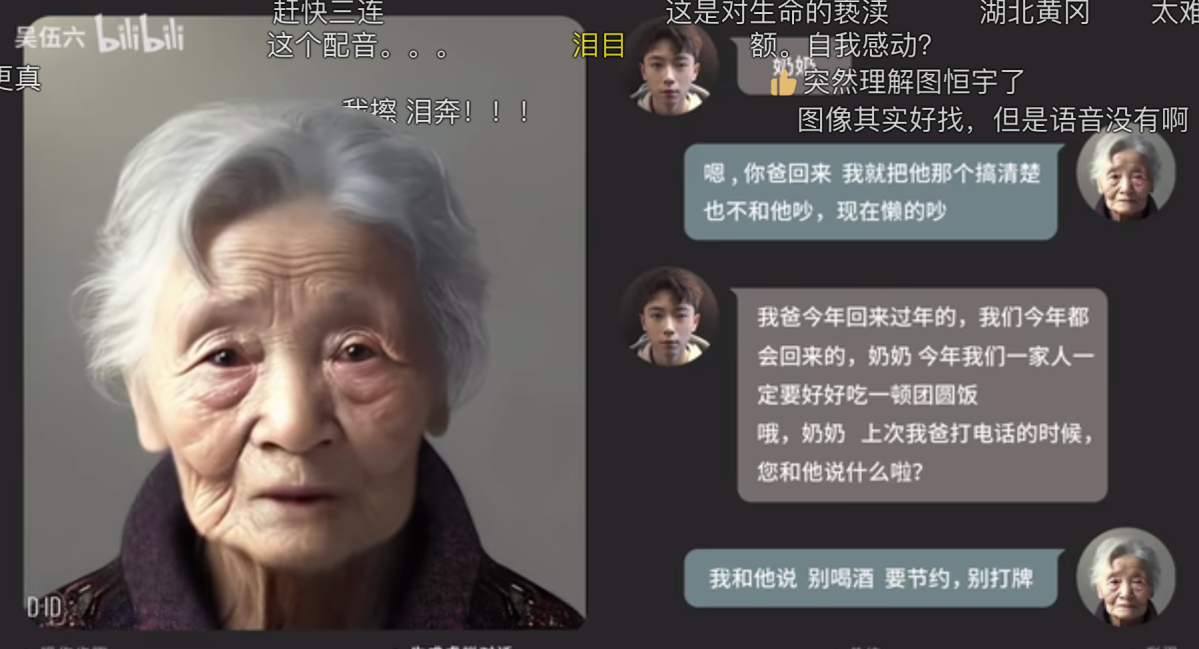 In the video, the user uploaded several of his late grandmother's edited photos and recordings of her voice to Midjourney and other unnamed AI-powered editing programs. He then began having a full text conversation with his grandmother's avatar. 
The tutorial has attracted nearly 700,000 views and over 3,000 comments to date. Many users claimed that they've been "moved to tears."
Yu explains that while AI has been able to deliver closure to family members, there needs to be final "farewell ceremonies" put in place, lest mourners become emotionally attached to what are essentially virtual avatars.
"If the 'revived' family member causes the living individual to be emotionally tied and trapped in grief, it will indeed become problematic," he said.