Mark Wahlberg's production company Unrealistic Ideas are teaming up with Forbes and the CEO of the world's largest crypto exchange Binance, to release a new documentary on the sudden collapse of FTX.
While the story of FTX's collapse is incredible in its own right, the documentary will hone in on the origin stories of the now-disgraced FTX founder Sam Bankman-Fried and his adversary Binance CEO Changpeng Zhao.
Both founders are well known in crypto circles by their respective acronyms, 'SBF' and 'CZ'.
The documentary aims to be much more than just a story of FTX's collapse. According to the Hollywood Reporter, it will focus on how Bankman-Fried, born into a family of academics with political ties to Washington DC, and Zhao, whose family fled from China to Canada when he was 12, came to be two of the largest characters in crypto. At its core, it digs into the gruesome details of their constantly shifting relationship which saw them turn from friends to enemies.
"The tumultuous relationship between SBF and CZ has played out to a certain extent in articles and on Twitter, but this definitive documentary will give people a 360-degree, personal look at the entire FTX saga," said Fortune Editor-in-Chief Alyson Shontell.
FTX documentary and Wahlberg
Unrealistic Ideas, the production company founded by Mark Wahlberg, Stephen Levinson and Archie Gips will produce the FTX documentary along with Alyson Shontell and Jeff John Roberts from Fortune and John Weston.
"The story of SBF and CZ has captivated the imagination of people everywhere," Gips told the Hollywood Reporter. "What I'm most excited about is the phenomenal exclusive access we have to dynamic storytellers who were literally a part of Shakespearean-like drama as it unfolded."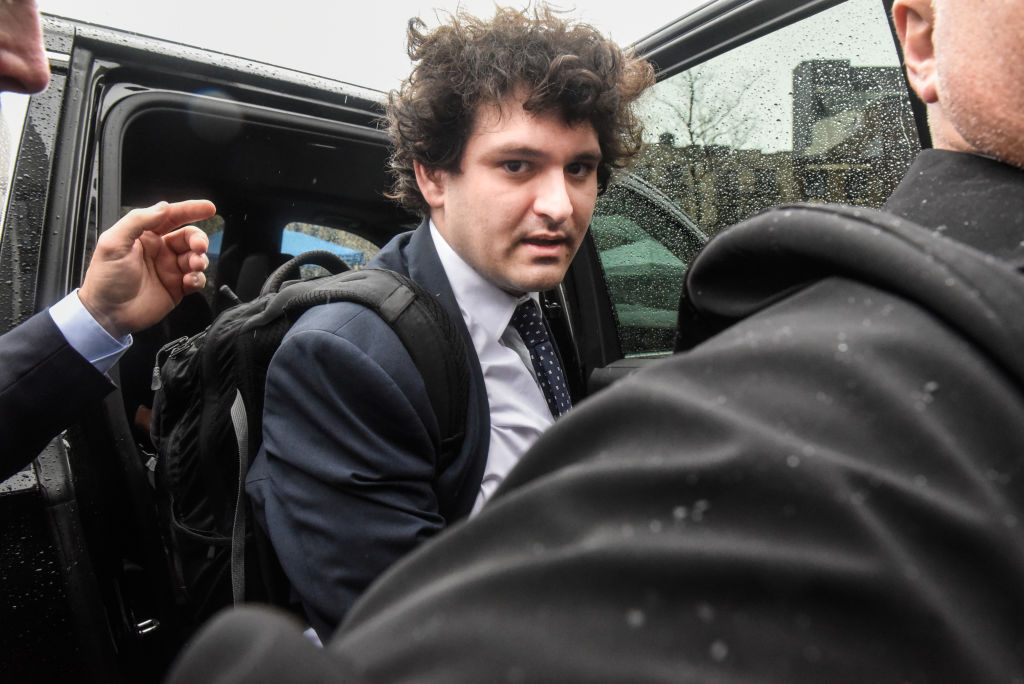 For those of you who weren't following along, the November collapse of FTX occurred when a report revealed that the now-defunct crypto exchange was propped up by massive holdings of its own token, FTT, which was essentially backed by nothing more than thin air.
Binance made a public spectacle of selling massive amounts of the token causing investors to lose confidence in the Bahamas-based crypto exchange.
Binance
There was a temporary moment of reprieve when it looked like Binance might swoop into save the crumbling exchange but after it took a closer look at the books, it declared that FTX was beyond salvation. On November 11 FTX was forced to file for bankruptcy. This blew a US$10 billion hole in the crypto industry and left more than a million investors from around the world without access to their funds.
The meteoric rise and subsequent fall of Sam Bankman-Fried's crypto empire has already become the subject of several documentaries, which are currently in production.
As reported by The Chainsaw Amazon Prime has teamed up with the Russo brothers — most well known for directing Marvel movies — to make an eight-episode mini series on the collapse of the crypto exchange, which will enter production in April this year.
Additionally, author Michael Lewis, widely known for his book The Big Short, which was later adapted into a film featuring Christian Bale, Steve Carrell and Ryan Gosling, spent six months with Sam Bankman-Fried in the lead up to the FTX meltdown for an upcoming book. Lewis has reportedly sold the film rights to the upcoming book to Apple.