So, the new year is almost upon us and after months, or even years, of shooting the shit about creating your own NFT project, 2023 is the year you're going for it. But before you do, there are a few things you should know.
The Chainsaw picked the brains of Aussie NFT founders and experts in the space to find out exactly what advice they'd give their start-up selves, so that you can hit the ground running. Turns out, there is a lot to know if you want to create and launch a successful NFT collection.
Knowing your purpose is knowing your value
If you're not clear about your 'Why?' then convincing the masses about your project's value is a tough ask. Luke Bishara and Katlyn Judd launched Arcadians NFT with a goal of delivering financial aid directly to areas affected by conflict or natural disaster, and to build a community of like-minded people to help drive the direction of ongoing donations.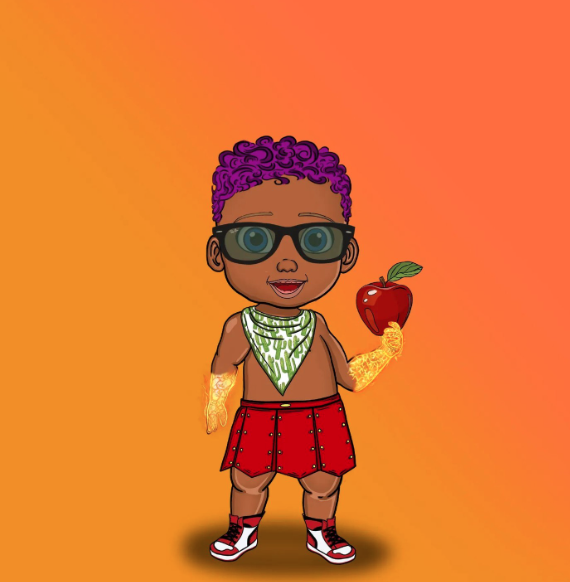 "The biggest takeaway for us is to start building your community, educate them on what you're doing from the start, research on what works with other projects and learn, without losing sight of your project's purpose," Luke explains. 
It's a sentiment shared by Liam Mariadas from foodie project, Hungry Ghost Social Club. "Think of how your project adds value before a launch," he says. "Does it fill a need? Does your NFT have a use case that is convenient or valuable to holders?"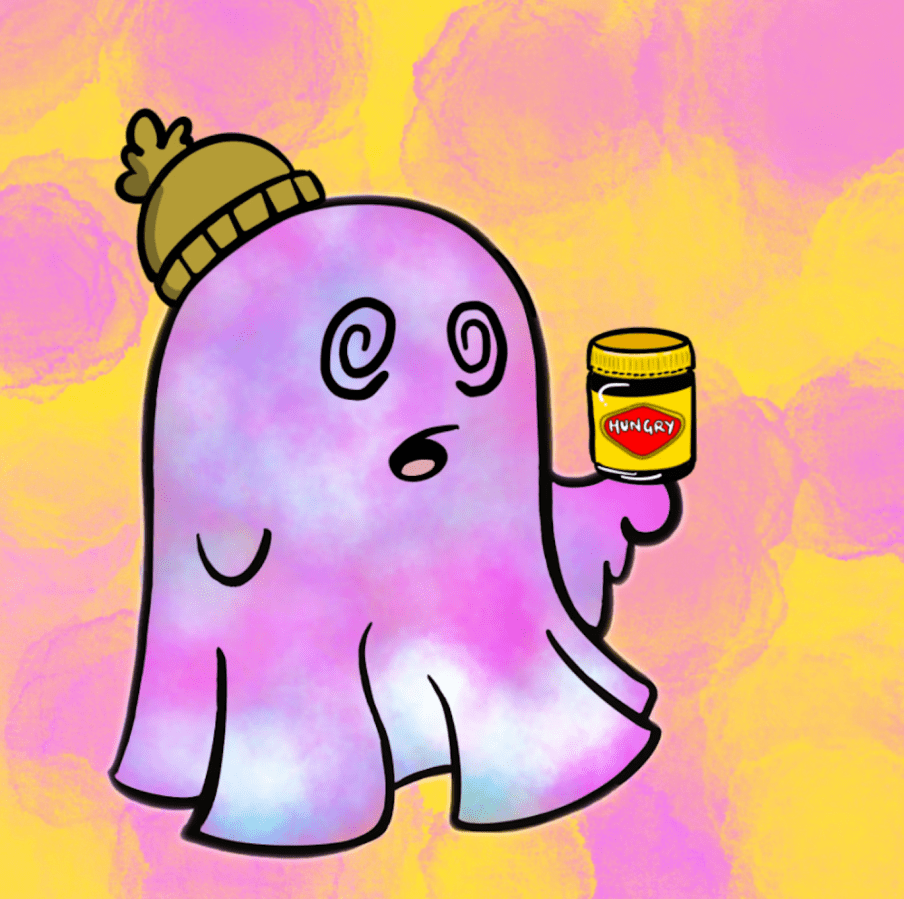 So, do your research. Suss out similar projects in the space and be mindful of playing the comparison game where your learnings tempt you to divert from your original goal. 
Build with and for the community
Community is core to creating any successful NFT project, so investing the time and resources into building and nurturing one slowly and authentically is crucial. A few weeks into launching WARDOGS NFT, a project aimed at supporting veterans and the veteran community, co-founder James realised their need to build a team with the experience in handling a growing community. 
"You've gotta get people who have been on successful projects before and you've gotta be willing to pay these people for their expertise."
Want to influence the masses? James suggests token-gating your Discord, which also better serves the community. This enables them to enjoy a more enriching, connected experience. "By being token-gated, we can look after the people that are in there security-wise and also utility-wise," explains James. "Why have more people in there? The ultimate goal is to look after your holders."
Also be mindful of the changing needs of your community. Interests may change, knowledge gaps might appear or value perceptions may alter. Says Liam: "The challenge is that consumer behaviour constantly changes. Holders know what value looks like to them, so by leveraging their wants and needs, the output is a higher quality product offering."
At the end of the day, you're running a business
And like any successful business, you need the trifecta — a bloody good idea, a skilled team, and a Plan B and C should you hit a snag or two. As James puts it: "Be prepared to hire the right people to do the right job. You can not do it by yourself and shit ain't cheap."
You need your project to be profitable, but you need to invest the time and resources to give it the best chance. When Melbourne-based artist Danielle Weber prepared to launch her Luminary collection late last year, she found herself facing "the same challenges and frustrations that you naturally would in any business" — be it slower-than-expected sales, understanding tax fundamentals, or prepping for cashflow. 
"You will generally invest any profits made straight back into building your Web3 community," says Danielle. "Hence it is so important to convert crypto to a stablecoin. 'Creators' are taxed differently to investors, whereby the sale is counted as taxable income at the time of sale. A lot of artists weren't aware — including me — and got caught up by not transferring to a stablecoin."
Accept that you'll stuff up
Makes total sense, really. This space is moving at a *crazy* pace and everyone is learning on the fly, so mistakes are inevitable. How you respond to those challenges is crucial. It's important to recognise any setbacks, pivot as quickly as possible and learn from the experience.
"In such a new space that moves quickly, founders are bound to fail at some points pre/post launch," says Liam. "Failing fast, moving on and building on that failure is critical for future success."
Reach out for support
"We ultimately thought that we could handle everything ourselves. Our ambition overshadowed our talent," James of WARDOGS says. "Get super creative and hire the right people to make your vision come true. Anyone can have an idea, it's a matter of whether you can execute it, or if you can employ the right people to execute it."
Hiring specialist staff has also been helpful to solo creators like Danielle, who need to balance day-to-day commitments on top of their projects. "It has been incredibly difficult to balance my Web2 workload – however it has meant that I have built a team and learnt to ask for help more," she says. "This is what is so beautiful about the [Web3] space – working in collaboration with like-minded people."
It's also worth reaching out to other founders in the space or even within the community you're building. People investing in your idea want to see it succeed, as Luke and Katlyn have found. "In such a new space we are all learning, growing and finding our feet," says Luke. "It is so important to be vulnerable. Ask your community that you have built, ask fellow NFT enthusiasts. It is such a beautiful cycle as we all keep each other accountable."
Invest in long-term marketing
"We failed a lot in the early days. Marketing [was a] key challenge," says Liam. For James, taking the time to understand marketing fundamentals would've helped their project launch significantly, especially as none of the team have that background.
"Our biggest regret is not learning the marketing side of projects before jumping in. We're from a biomed company, a building company and a tattoo company. We really should've done research on how to market properly and I suppose the only effective research you can do is [more] time in the market."

James, co-founder of WARDOGS
"When marketing an NFT project, you need to be clear about the purpose and what Web2 problem your project is actually trying to improve upon or solve," says Renee Francis, director of marketing agency, The Bubble Co. "Be clear about your mission and the ongoing value, and be prepared to field challenging questions from curious investors who want to know more about the details behind your project. Your whole team should feel confident in communicating your purpose and ongoing value to your audience."
As for the thing that separates good marketing from great marketing? Consistency. Adds Renee: "Don't aim for short-term hype. Aim for a long-term promotional plan that will build your community slowly and steadily, allowing you to better scale with it so your project is for the long haul."
Community will drive ongoing value
While quick flips are common in the NFT space, the trend is moving towards the future of NFTs as long-term, profitable projects. For long-term buy-in, you need a community that believes in the ongoing value offering.
For Liam, that comes down to two factors:
"One – the project has to offer a high quality product. If holders don't enjoy it, the financials will reflect that. Two – it has to provide meaningful, IRL value. A lot of projects use their token to redeem IRL goods, but those goods need to be priced appropriately and fit holder wants and needs. Holders aren't stupid!"

Liam Mariadas, co-founder of Hungry Ghost Social Club
For Danielle, who worked for 12 years to build her existing audience through her traditional art, her Web3 offering is an enhancement of that experience for her customers. "The trust I have built with my collectors in both spaces naturally holds me accountable and inspires me to do more, innovate and continue to inspire young creatives. 
"Building educational platforms and always being active within my communities, and having direct access to me will ensure the long term value of my NFTs."
For James, the key is perceiving NFTs as lifetime memberships. "A membership into something where you have financial gain. PFPs are a bit hit-and-miss, but look at the Bored Ape Yacht Club, it's essentially a membership now.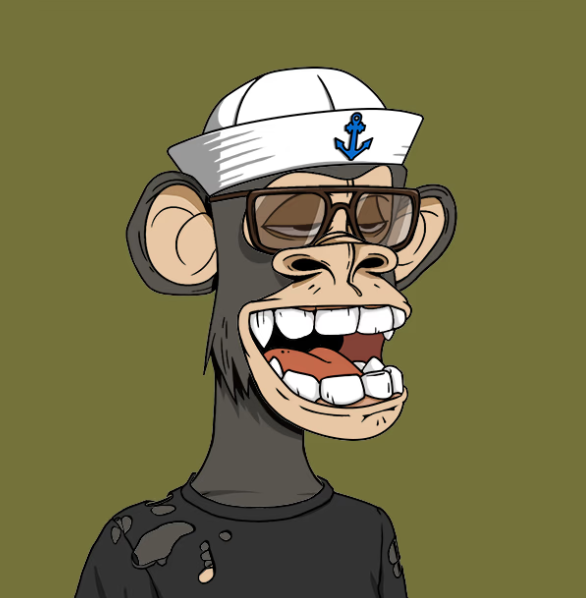 Within the WARDOGS community, James and his team have begun offering education opportunities to community members, with the view to give them the choice to break from their nine-to-fives and work under the WARDOGS banner in future.
"That's how I see NFTs moving – people buy into the community for the financial gain, but we're giving people proper opportunities to get out of the nine-to-five". And that's what this space is fundamentally all about.