Xiaohongshu – China's Instagram-like photo-sharing social media platform – is accused by local Chinese artists of stealing their work without permission to train the company's in-house AI model.
What is Xiaohongshu?
Xiaohongshu, which literally translates to 'little red book', is China's largest photo-sharing lifestyle platform. Founded in June 2013, the app now has over 200 million monthly active users (MAUs) in the Chinese-language alone, according to latest data by Chinese third-party social media monitor Qiangua Data.
Xiaohongshu has a sizable user base that rivals that of English-language social media platforms. It has thus earned itself the title of 'Chinese Instagram'.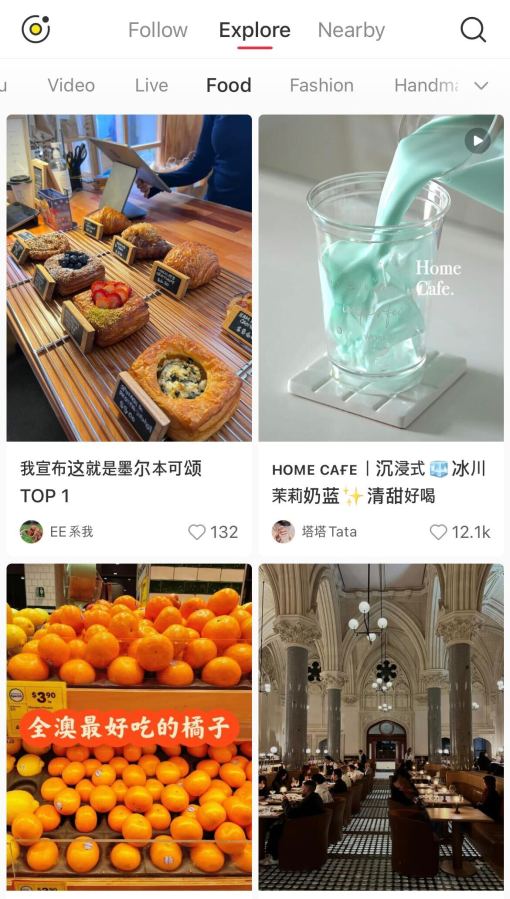 'Trik AI' art generator
In April 2023, Xiaohongshu launched its own AI art generator, 'Trik AI', offered to users as a mobile app. Trik AI lets users enter text prompts, and it will generate cartoon or anime-like artwork, as well as picturesque landscape paintings.
In May 2023, Xiaohongshu announced that it had formed a "dedicated team" to explore the development of a large language model (LLM). For context, an LLM is a type of AI that is trained on massive amounts of data input. ChatGPT is an example of an LLM.
Chinese artists speak out
In early August, a digital illustrator based in the province of Henan, China named 'Snow Fish' shared a post accusing Xiaohongshu of using her artwork without consent for Trik AI's art generator.
"As the original artist, I can immediately tell which parts of an artwork are supposedly AI-generated 'originals', and which are stolen from mine," she wrote.
Snow Fish shared that in the past couple of days, she and her friends have been tirelessly traversing around the Chinese province of Shanxi to research ancient architecture and murals for their art. Thus, to have her artwork fed to an AI art generator without her permission is, the artist's words, "nonsensical."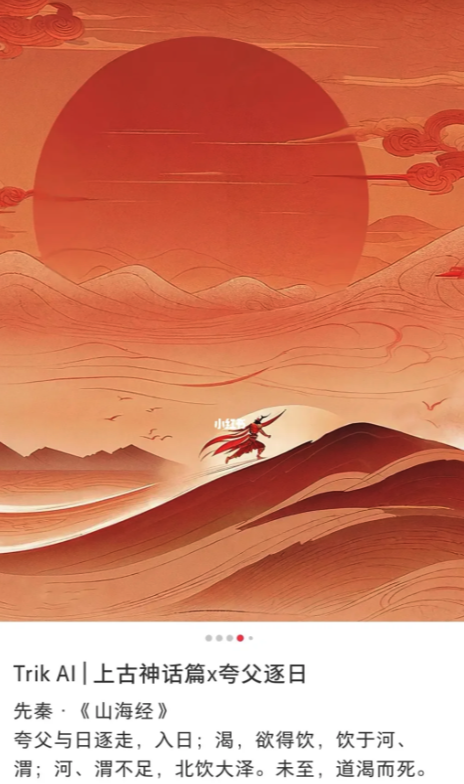 Snow Fish, a prolific local artist, specialises in traditional Chinese paintings depicting nature and life in ancient China. Her artwork had been selected for the end and opening credits of  award-winning local television series The Story of Minglan.
After Snow Fish's post, other artists in China similarly began voicing their grievances against Xiaohongshu and Trik AI.
One Shandong-based artist who goes by the handle 'The Bliss Of Drawing' echoed Snow Fish's claims on 'Chinese Twitter', Weibo. They said that several of their artwork had been stolen by Xiaohongshu to train Trik AI's AI machine: "So an artist's posts can be taken at any time, without care to train AI [models]?" 
Trik's Terms of service
After protests from local artists, social media users in China began calling for boycotts to Xiaohongshu and Trik AI. 
"I was indifferent to this issue before. But now, I fully understand the feeling of disgust that AI art brings to artists," one Xiaohongshu user commented on Snow Fish's post.
"Feeling regretful that I've come to learn about so many local Chinese artists through this [controversy]," wrote another user on Weibo.   
Around the same time, some returned to Xiaohongshu's terms of service (TOS) for users and highlighted that the app's terms for user-generated content as "problematic."
Xiaohongshu's TOS for user-generated content reads:
For the purpose of circulating better content, and increasing the value and influence of Xiaohongshu, you understand and agree to the company's free, irrevocable, and geographically unrestricted use of your content. This includes: saving, using, sharing, duplicating, revising, editing, adapting, compiling, publishing, displaying, translating, and performing user-generated content, as well as creating derivatives of such content. [You will also agree to] Xiaohongshu incorporating your content into other existing works, media, or other technologies in their later developed forms.

To prevent ambiguity, the aforementioned permissions include: An individual user's likeness, name, trademark, brand, and other marketing materials, and rights to said materials.

Artists continue to battle artifical intelligence
That artists are tussling with AI art generators over stolen artwork is, of course, not unique to the Chinese interwebs. Last year, Polish artist Greg Rutkowski – who created illustrations for AAA gaming titles including Horizon: Forbidden West – found his work used by AI art tool Stable Diffusion without his permission. 
Online protests on Chinese social media have thus far proven to be futile, as both Xiaohongshu and Trik AI have yet to respond to the artists' accusations and online criticism.

At the time of writing, Snow Fish announced that she will no longer be sharing her art online. The artist also stated that she has sought legal advice over the issue.