GameFi: The idea that you could play a game and earn money simultaneously is pretty tempting.
This temptation is being capitalised by the rising phenomenon known as GameFi, which fuses the world of gaming with peer-to-peer, decentralised finance.
According to a new report released by blockchain gaming service Chainplay, GameFi has been driving a new wave of investors into the cryptocurrency ecosystem at record pace, with three in four new crypto investors worldwide getting involved solely as a result of blockchain-based gaming.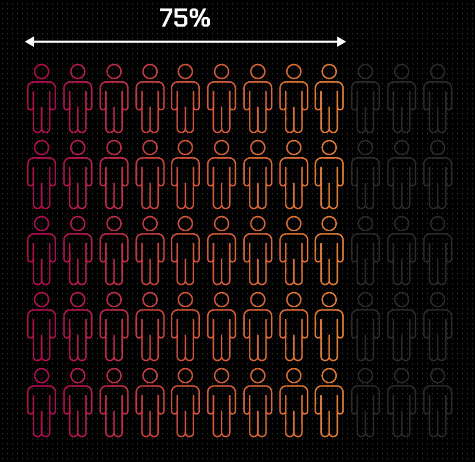 The report data, which was compiled from an international survey of 2428 different GameFi investors, uncovered a range of interesting trends in the rapidly evolving decentralised finance gaming space.
The term 'GameFi' is a catch-all label for all blockchain-based games, such as Play-to-Earn (P2E) sensation Axie Infinity, Move-to-Earn (M2E) lifestyle apps like STEPN and SWEAT.
Wen profit?
The most alluring drawcard for the GameFi space was the potential for profit, with a little more than half (51%) of the respondents joining the space for this reason. Unfortunately, crypto winter hit the ecosystem hard, with 62% of the surveyed GameFi users reporting that they had lost money over long run. Unsurprisingly, 89% of all respondents said that they've witnessed a noticeable decline in their play-to-earn profits over the past 6 months.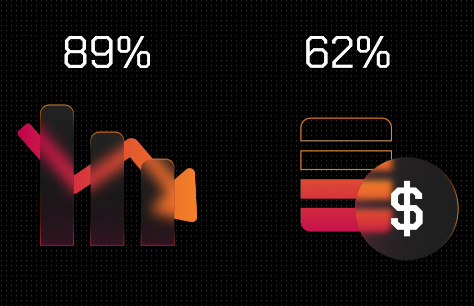 Notably, most investors believe the reason for this broad decline in funds emerges from fundamentally subpar in-game economy design. This shows up in the numbers as well, with GameFi users spending two hours less participating in the GameFi ecosystem, representing a 44% decline in time spent playing in comparison to last year.
GameFi is facing its fair play of problems
GameFi innovations could introduce new potential for building reward and incentive systems in blockchain frameworks, but understandably a large majority of respondents are nervous.
More than 70% of all respondents reported they were afraid of rug pulls and Ponzi schemes. Others believe they're barely built for quality, with 42% declaring GameFi products are repetitive, and 33% finding the gameplay boring.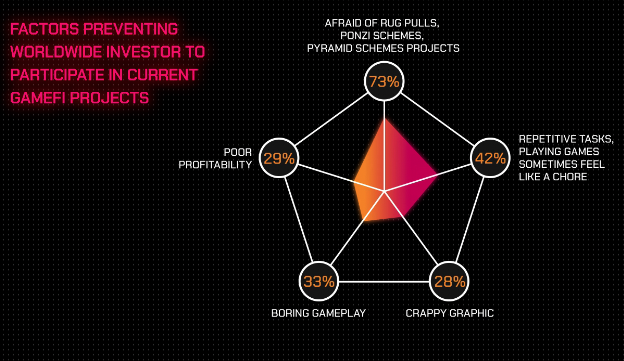 Because of these less-than-ideal findings, 42% of all respondents believe that getting "traditional" gaming companies involved could be key to solving the problem of playability. Unfortunately, this could prove to be a bit of a task.
According to the Game Developers Conference (GDC) annual state of the gaming industry report, which was released in March this year, 72% of game developers are not interested in cryptocurrency as a payment method, while 70% reported being "uninterested" when it comes to integrating blockchain into their games.
Putting the 'Game' back in GameFi
There are solutions in sight however, with projects like Metanomic working hard to reconcile GameFi's entertainment crisis.
In a Medium post on the subject, Theo Priestley, Metanomic's CEO summed up his thoughts.
"The reason games exist is to provide entertainment — current play-to-earn games feel more like a job."
Addressing how to approach the development of sustainable tokenomics for GameFi, Priestly said that the identification of fun as a focal point of value in play-to-earn games would be crucial to future success in the space.
"The intrinsic value in a gaming environment comes from the fun players have from playing the game itself. This is the value that players would happily pay for, in terms of their time, and in terms of 'real' money," he wrote.
Priestly went on to say that the fundamental barrier that GameFi has to overcome is how blockchain technology can add value to games, as opposed to extracting it.
"Ponzi-nomics" has to disappear
To that point, the biggest problem with GameFi — at least according to ChainPlay — is that users are genuinely concerned that the games and apps they participate in may be some type of Ponzi-scheme or rug pull.
Unfortunately, this fear is somewhat justified. Eeven though legitimate GameFi products such as former-M2E sensation STEPN aren't technically Ponzi-schemes, their core business model does not serve the best interests of gamers.
This problem is prevalent across the GameFi industry, with far too many blockchain games gradually becoming just another way for outside speculators to make money from trading the game's native assets and tokens. Until the GameFi industry can pivot to focus on in-game entertainment along with providing economic safeguards for players, the long-term sustainability of the ecosystem will remain in question.