After much anticipation, Amazon Prime's Fallout TV show has finally announced that it will make its premiere in 2024.
The hit video game franchise, published by video game powerhouse Bethesda, is set in a post-apocalyptic US and talks about the aftermath of a nuclear war in the country. Amazon Prime Video's adaptation of the video game will be set in Los Angeles, California.
Amazon Prime Video's Twitter/X account has shared just one post about Fallout, which contains the promotional poster for the show.
At the time of writing, the post had attracted over 3.1 million views, pop. However, shortly after Amazon's post, several notable creatives online came forward expressing suspicion that the company might have used AI art to generate parts of the promotional poster.
Stephen Ford, actor and filmmaker who starred in the TV series Teen Wolf, claimed that the poster's background had been generated with AI. "They really couldn't pay one f*cking artist to do this?" the actor questioned.
Fallout: AI art?
On Reddit and Twitter/X, several artists circled three details that they viewed as hints that the poster was potentially generated by AI.
Three-legged woman
… at the bottom left corner of the poster was probably the most obvious hint. No further explanation needed. Was she a victim of the nuclear attack?!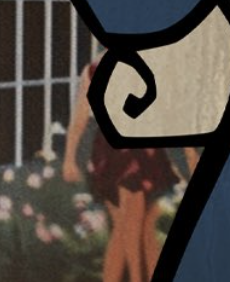 Sloppy backdrop
Jay Tholen, artist and game developer, likened the poster's art style to that of a stylised travel poster.
"… stylised travel posters did use less detail for distant objects but didn't devolve into inconsistent blobs like above. The forms still made sense," Tholen said.
Oddly-shaped cars and buildings
Several users also expressed suspicion over the placement and drawing of cars in the poster. The row of red and blue cars at the bottom right appears to have mixed up car parts: red bonnet, blue vehicle body. Blue bonnet, red vehicle body. Further down the poster, the cars slowly "blend" into one another and then into the background.
A yellow building on the right side of the poster also looks like it has been digitally extended and thus is breaking up – artists and fans online have questioned whether a human artist would have drawn such a detail.
The video game community and AI
Amazon has not revealed the creative process behind the Fallout poster's design – and it perhaps wouldn't, ever. So, it's possible that the illustrator has simply received a brief from Amazon Prime that requested them to draw a movie poster that is intentionally sloppy. Or at the very least, this is careless photoshop from an intern on their first day at Amazon.
Members of the gaming community have long been vocal about their rejection of AI-generated art, especially when it comes to AI art in video games.
In June a fan of the video game Firmament revealed that the game's developer, Cyan Worlds, turned to AI-generated art for several of the game's background items. The developer's move drew widespread criticism from fans.
In early August tabletop RPG Dungeons and Dragons was also forced to update its guidelines for artists after an illustrator for the game admitted to using AI to assist with his D&D artwork.
Why do we harbour such negative attitudes towards AI-generated art? According to a recent study by the University of British Columbia, this is because AI art poses an "ontological threat" to our humanity. 

Amazon's Fallout TV series is developed and written by Jonathan Nolan, who is also co-creator of HBO's Westworld. The Chainsaw has reached out to Amazon for comment.