As Hollywood actors join writers on the picket line, the Screen Actors Guild (SAG-AFTRA) has revealed that it is fighting against an "AI proposal" from major studios that would see actors being replaced by 'digital replicas' of themselves on screen.
Duncan Crabtree-Ireland, chief negotiator of SAG-AFTRA, explained at a press conference today: "This 'groundbreaking' AI proposal that they gave us yesterday, they proposed that our background performers should be able to be scanned, get one day's pay, and their companies should own that scan, their image, their likeness and should be able to use it for the rest of eternity on any project they want, with no consent and no compensation,"
"… so if you think that's a groundbreaking proposal, I suggest you think again," he said.
SAG and AMPTP talks broke down
SAG-AFTRA and The Alliance of Motion Picture And Television Producers (AMPTP), Hollywood's "official collective bargaining representative", were engaged in a twelve-hour negotiation about improving pay and working conditions for writers in the industry, among other issues.
In the end, the talks broke down, SAG-AFTRA proceeded with its decision to join Hollywood's writers on strike. The AMPTP later released a full statement detailing the components of both parties' negotiations. One clause reads:
"Groundbreaking AI proposal which protects performers' digital likenesses, including a requirement for performer's consent for the creation and use of digital replicas or for digital alterations of a performance."
This means that actors would likely be 'cloned' with artificial intelligence (AI), so they could star in any film or television show. Perhaps even those that they have never starred in. Imagine, as a viewer, you want Ryan Gosling and Margot Robbie to play Kath and Kel, and you'd be able to do that with AI – that was probably what Hollywood studios were proposing.

… maybe Charlie Brooker knows what was going on behind the scenes, hence those Black Mirror episodes in season 6. This is awful.
Hollywood and AI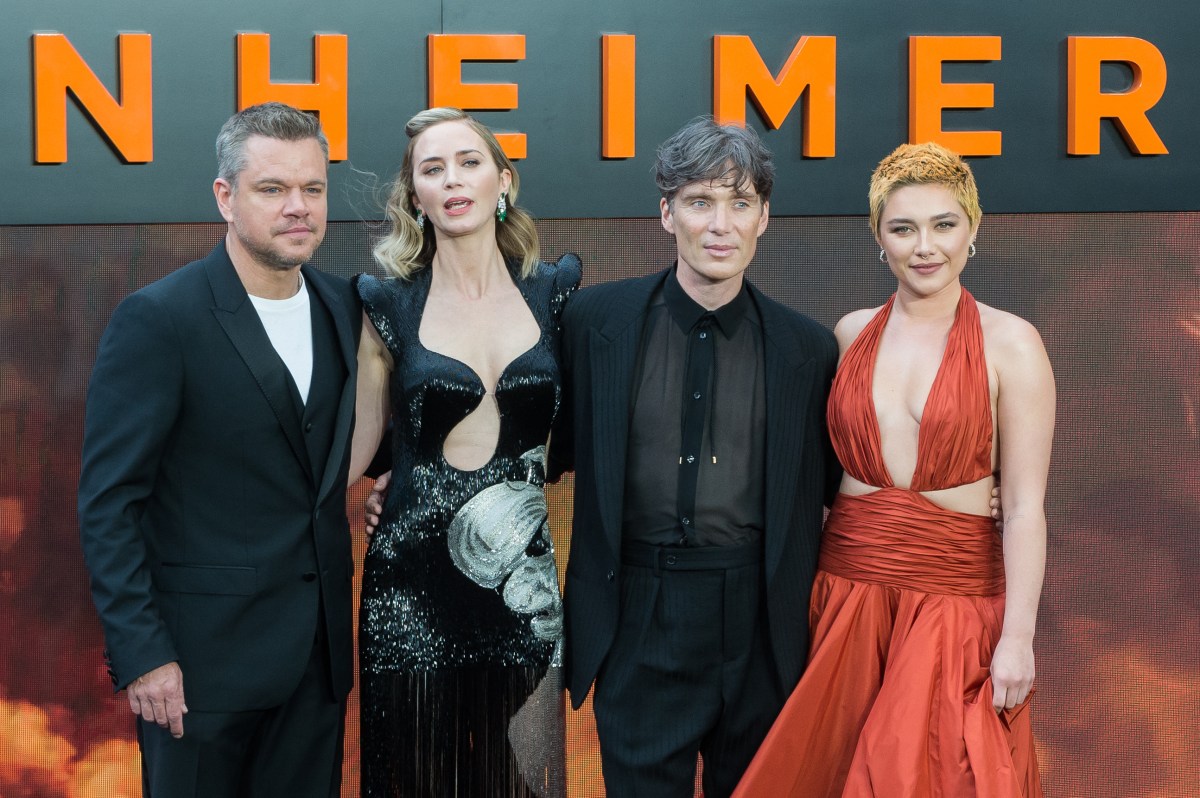 Fears of AI's presence in Hollywood have been looming well before the SAG-AFTRA strike. When the Writers Guild of America (WGA) began going on strike 70 days ago, AI was also at the forefront of discussions.
Of the WGA's two-page proposal to Hollywood studios, several key demands were of AI. They asked to "regulate use of AI on MBA covered projects; AI can't write or rewrite literary material; can't be used as source material; and MBA-covered material can't be used to train AI." Those demands were rejected.
The SAG-AFTRA has an ongoing #ProtectMyImage campaign on its website. Its government and public policy department is working with lawmakers to "modernise laws" surrounding emerging technologies like AI.
"… content creators have critical First Amendment rights to use your likeness without permission, such as for the purpose of satire, parody, commentary, criticism, biographical films and documentaries or other newsworthy or educational purposes," noted SAG-AFTRA.
At the time of writing, celebrities including Meryl Streep have signed a letter to guild leadership declaring that they are "prepared to strike."
Christopher Nolan, director of Oppenheimer, also revealed this morning that Cillian Murphy, Robert Downey Jr., and Emily Blunt have left the film's UK premiere to join the strike.