Bitwise, the world's largest crypto index fund manager has jumped into the world of Web3, announcing the launch of a Web3 ETF that offers investors exposure to the publicly listed companies building the next iteration of the internet.
The ETF trades under the ticker 'BWEB" and tracks the Bitwise Web3 Equities Index. Web3 in this context refers to the next major evolution of internet technology characterised by greater decentralisation and individual ownership of data.
"Today, many experts believe we're on the cusp of a major evolution in the core architecture of the internet," said Bitwise CIO Matt Hougan in a statement.
"Any shift of that magnitude will depend on companies that can provide the services and infrastructure to support it."

Matt Hougan, Bitwise CIO
"With the Bitwise Web3 ETF, we're excited to give investors the opportunity to capture one of the fastest-emerging themes in technology through a diverse mix of companies that we believe will lead the charge," Hougan added.
Web3 ETF
The Bitwise Web3 Equities Index itself currently holds 33 companies in its portfolio and is aimed at gaining exposure to five core Web3 themes: infrastructure providers, finance, the metaverse and digital worlds, the creator economy, and development and governance.
According to the BitWise website, more than 85% of the portfolio will be invested in companies directly linked to the Web3 industry and business activities.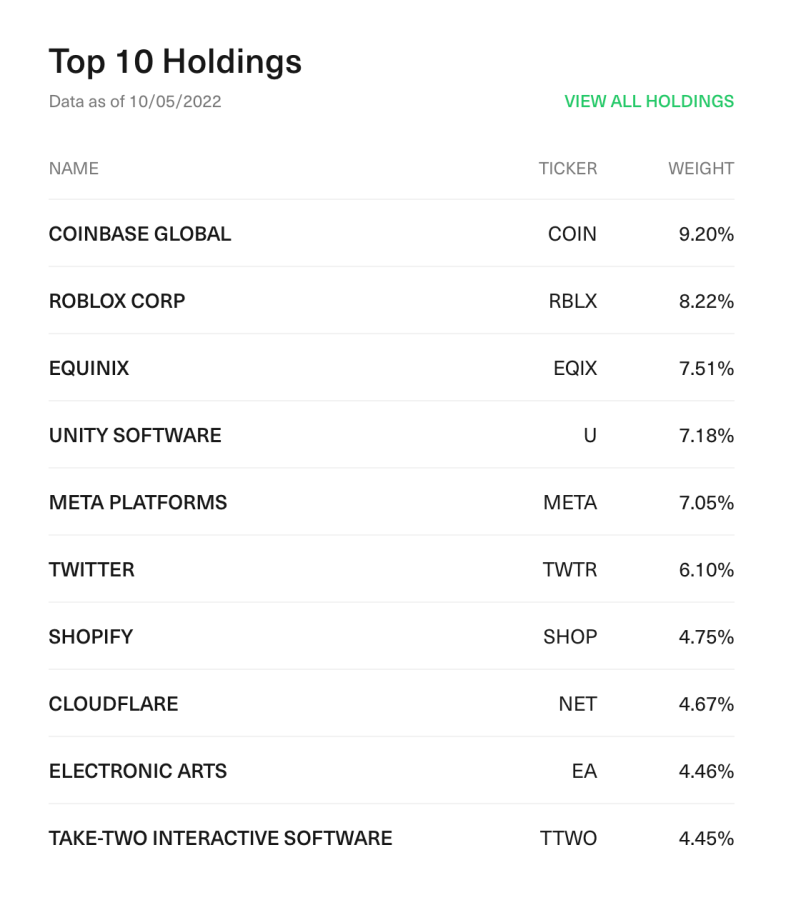 The top three largest holdings in the index are US-based crypto exchange Coinbase (COIN) at 9.2%, online game platform Roblox (RBLX) at 8.22% and digital infrastructure giant Equinix (EQIX) at 7.51%.
Is BitWise "Web3 Washing"?
Investors should be aware that while the fund is very much marketed as a 'Web3 ETF' there are many investable elements to Web3 that cannot be found in publicly traded companies, especially in such early stages of development.
The holdings in the Web3 Equities Index show an extremely diverse array of companies, from Bitcoin (BTC) miners, to Shopify (SHOP) to Adobe (ADBE). Many of these companies are only just beginning to formulate a Web3 strategy, or are merely involved in a crypto-related process somewhere down the line.
This means that ultimately investors are being offered an extremely broad definition of "Web3" and are gaining significant exposure to a lot of companies that may not directly align with a more clearly defined understanding of Web3 technology.
The BWEB ETF is currently trading at US$44.09 per share, a 0.02% premium on its net asset value (NAV) of US$44.08. The NAV of an ETF is a great way to track market hype, as investors can see what premium (or discount) they might pay to gain access to the underlying asset.
At the time of writing Bitwise holds more than US$1.3 billion in assets under management.