Brainy folks came together this weekend at UTS Startups in Sydney to see who could build the most creative apps – all of which are powered by ChatGPT. The GPT-4 Hackathon, supported by the City of Sydney, saw over 100 attendees use ChatGPT to build innovative new tools and pitch their ideas to a panel of judges.
The hackathon took place at UTS Startups at Ultimo. Participants were provided with the latest version of ChatGPT and had two days to create a new app from scratch that was run with the AI chatbot. A shortlist of five teams were selected from the field of 19, and a final three was whittled down after that.
After about 48 hours of brainstorming, coding, and crafting pitch decks, the teams – all comprised of between four to six people – presented to a panel of four judges. Teams were given three minutes to convince the panel that their ChatGPT-powered product would be a game changer for their selected industry.
Here are a few that stood out.
For women
A team named Cure Coders made up of professionals in engineering, marketing, and AI created a women's health app called 'Luna'.
Luna would be a step up from existing period-tracking apps like Flo in that it would use ChatGPT to assist in diagnoses and treatment related to polycystic ovary syndrome (PCOS) and endometriosis. The app would also leverage ChatGPT to help connect users to medical experts.
In the end, Luna scored an honourable mention from the judges.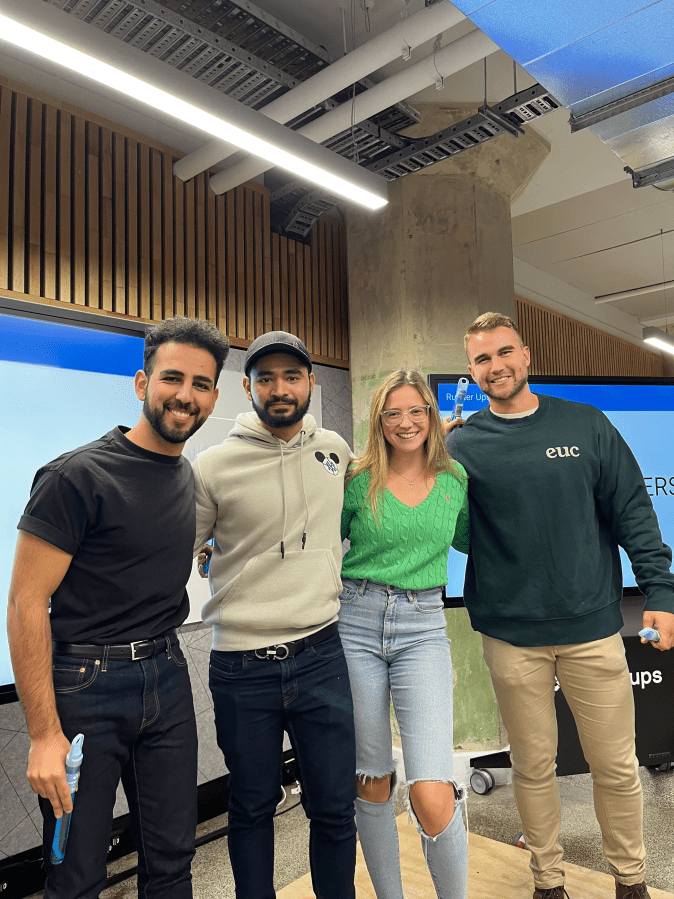 For parents
Want to tell your kid a bedtime story, but have run through every classic fairy tale and Roald Dahl book in existence? Someone, fortunately, thought about the children, and made it to the top five in the end.
The HolonMinds team pitched a platform called 'Unicorn Story' that uses ChatGPT to create new e-books, audiobooks, and videos for children. Presumably, this would be done by using the AI chatbot's data about fairy tale classics.
There would also be AI-generated images for the text and video content as well, which would be generated by DALL-E. As for the go-to-market plan, the platform would partner with preschools and schools for rollout of its beta version. After feedback, the team would work to improve the platform for launch.
Three teams pitched a ChatGPT-powered investment app that would sort of be an upgrade from services like Robinhood. However, one team, Spectrals, made up of self-proclaimed "data nerds" and a Forbes 30 Under 30 entrepreneur Vitor Daher, pitched an app called 'Spectral' that impressed the crowd.
'Spectral' uses ChatGPT to scrape, aggregate, and analyse market signals on a user's selected stock. Data would come from various platforms including Twitter, ASX announcements and news articles, using it to measure sentiment on a particular stock.
From there, the app determines whether or not an investor should buy or sell a stock. Although this wouldn't constitute legitimate financial advice, of course. *wink*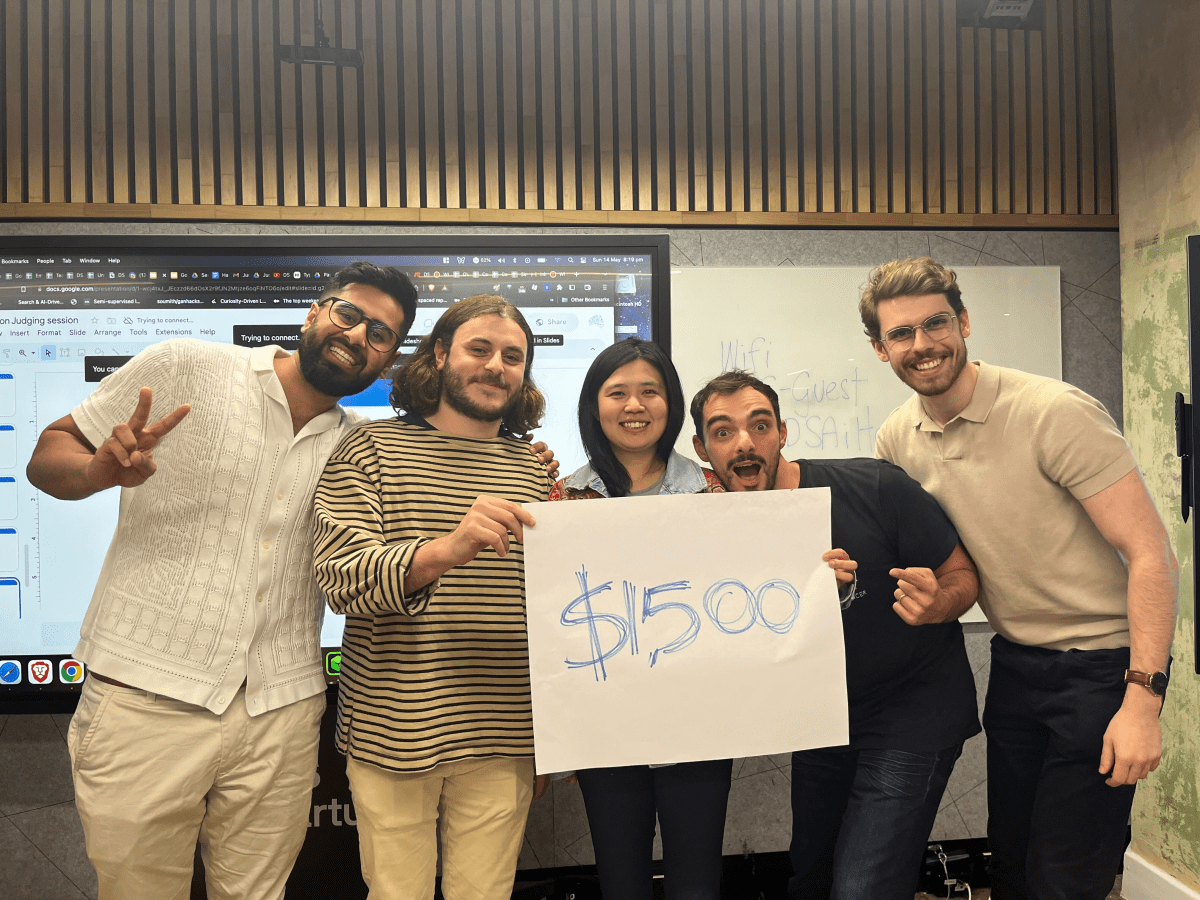 The idea of going to the moon with this ChatGPT-powered investment tool was apparently a good one, with Spectral emerging victorious in the end, earning its creators the grand prize of AU$2,000.
For everyday Australians
The Eucalyptus Encryptos team pitched an app called 'Centsa' that would function as a "smart cost-of-living assistant" to help Australians cope with soaring inflation. Think of browser extensions like Honey that help you save money, but more localised and personalised.
The app would monitor price changes of groceries, and help a user meal plan with a ChatGPT-powered Meal Bot. To reach its target demographic, Centsa says it would partner with influencers and the New South Wales government and introduce the app to Aussies trying to maximise what they can do with their wallets.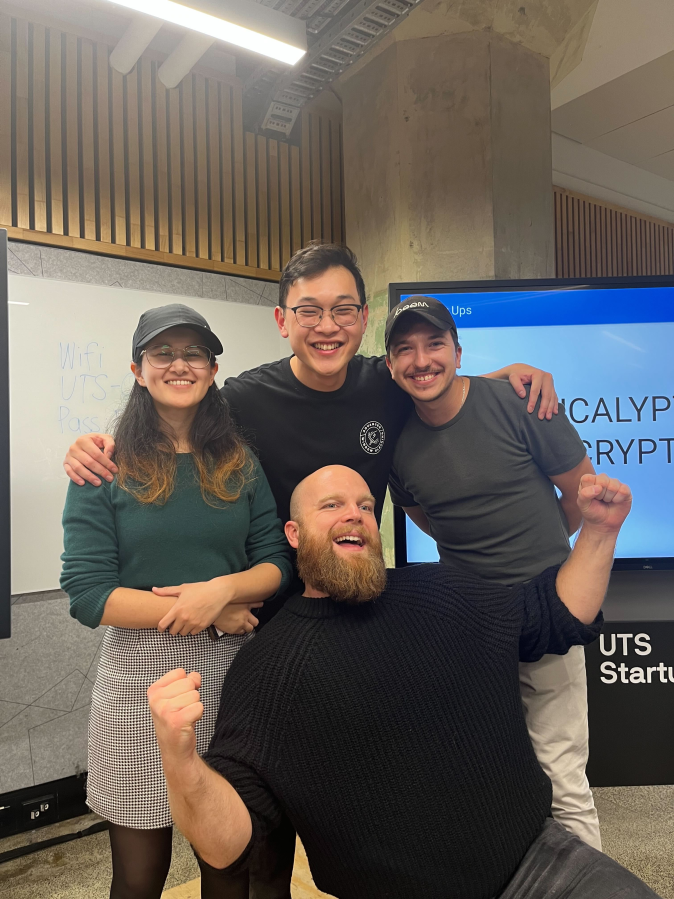 Judging of the pitches was based on a number of different criteria, including legal considerations and value proposition for consumers.
Paul Conyngham and Mark Monfort, heads of the Data Science and AI Association Australia and speaking on behalf of the organising committee, shared with The Chainsaw that: "We really only scratched the surface of what's possible and we think there's much more that businesses can do to bring about ideas and foster growth and change with tech,"
"Whilst there were a few winners, we feel like everyone was a winner for participating in this event and getting to make not just connections, but hopefully lifelong friends," they added.