Titanic NFTs: Yes it is happening.
It's been 84 years …
For fans of the endlessly fascinating RMS Titanic, you can now own a piece of literal history via the blockchain.
A Web3 company called Artifact Labs has partnered with the actual RMS Titanic Inc. organisation to preserve relics from the ship.
Titanic NFTs
So far, over 5,500 items survived the shipwreck – R.I.P Jack and Rose, thinking about y'all – this means they'll be minted as NFTs on the blockchain and then available to the public for purchase.
Doubters are now asking, "so what? It's not like I own the actual violin that was played when the ship sank, I'll only own a JPEG of the violin!"
Sir, this one is more than that. According to Artifact Labs, anyone who holds a Titanic NFT will be able to unlock exclusive rewards and events, like "VIP events at exhibitions, seminars with historians, and privileged access to one-of-a-kind experiences."
And because any purchase can be traced with the blockchain, you're not able to right-click and save permission to access a Titanic seminar.
The parts will go on
While Celine Dion wasn't a fan of the theme song, I still am. RMS Titanic Inc. says that future items salvaged from the wreck site will also be minted as NFTs. Holders of a Titanic NFT will also be eligible to vote on "proposals on future dive expeditions to the Titanic site" – this is an activity in the Web3 world that's known as a DAO.
Short for 'decentralised autonomous organisation', which is a community where decisions and operations are governed by agreed-upon contracts from a large group of people, as opposed to a more centralised leadership. Members of a DAO raise funds by buying tokens, which typically is also used to vote on decisions about how the funds are spent.
So, if you thought James Cameron could've explored x, y, or z during his famous solo dive in 2012, here's your chance to tell him to do that in the future via this upcoming Titanic DAO.  
Immortalise me like one of your French girls
It's not the first time that RMS Titanic Inc. has experimented with Web3 technology. In 2022, the organisation worked with crypto exchange, Crypto.com to also issue an NFT collection to commemorate the 110th anniversary of the voyage's sinking.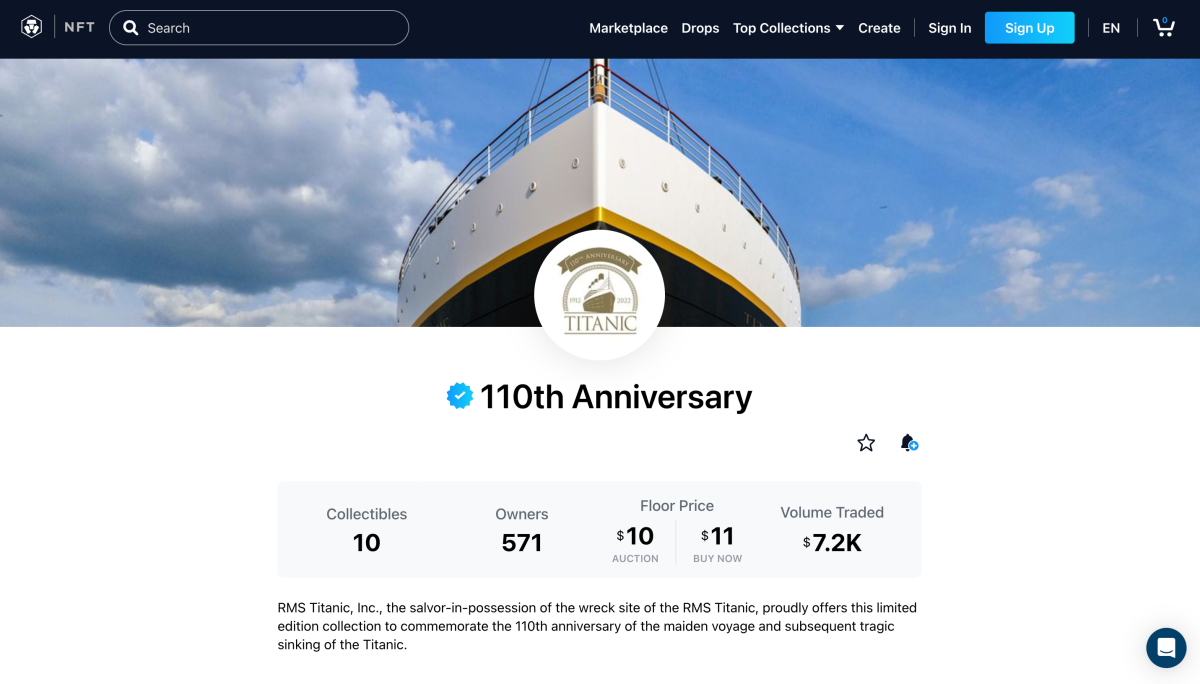 The price point is pretty fair too, ranging from US$11 to US$50 for one.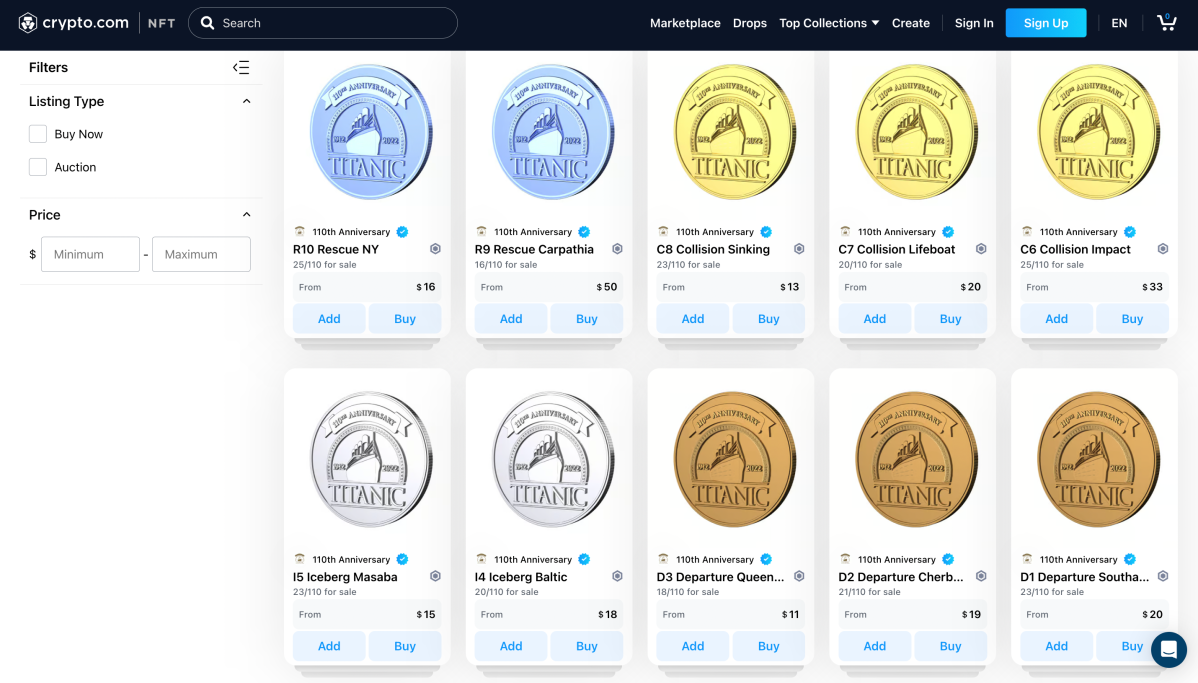 Further details about the price of the Titanic NFTs are yet to be released, but commenting on the partnership, Jessica Sanders, President of RMS Titanic Inc. says that the move shows they are "determined to ensure that the Ship's artifacts are preserved in perpetuity and accessible to future generations."
The Chainsaw has reached out to Artifacts Labs for further comment.