This is for the cryptocurrency brothers ("crypto bros") who spend seven days a week researching the market. Now, instead of relying on Google, crypto bros can turn to Bitfinder's search engine as an alternative.
Bitfinder, founded in 2022 by UK-based developer Ibrahim Nawaz, bills itself as a 'Google competitor' and aims to "revolutionise how you explore the world of cryptocurrency." How does it work?
For starters, all content indexed on the search engine is related to crypto. This includes information like crypto price movement and crypto regulations. We are also going to assume that news about other aspects of crypto, like NFTs, DeFi, and DAOs would be searchable on the browser.
Unlike centralised search engines like Google, Bing, or Yahoo, Bitfinder's search engine says it is powered by a decentralised network. Supposedly, this would bring about enhanced privacy, better search results, and even opportunities for publishers to earn money from ad revenue. 
Crypto search: Our review
Bitfinder's search engine is still in beta testing. So, we've decided to quickly test it out to see what information has been indexed so far.
A search of the keyword "Bitcoin" returns with sponsored ads at the top, and a real-time price chart at the bottom of your screen. Latest news about crypto is currently placed halfway through the results page. So, you'll have to scroll quite a bit to find what you want.
However, as of now, news results under our search "Bitcoin" look only tangentially related to Bitcoin.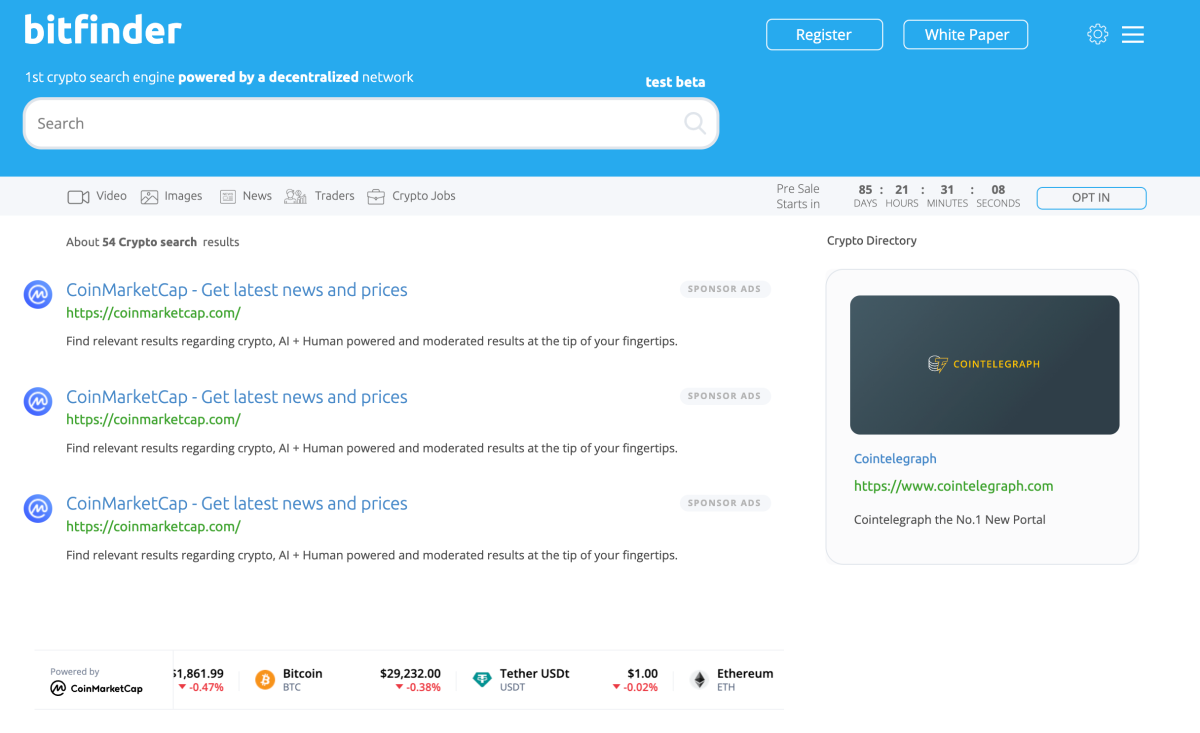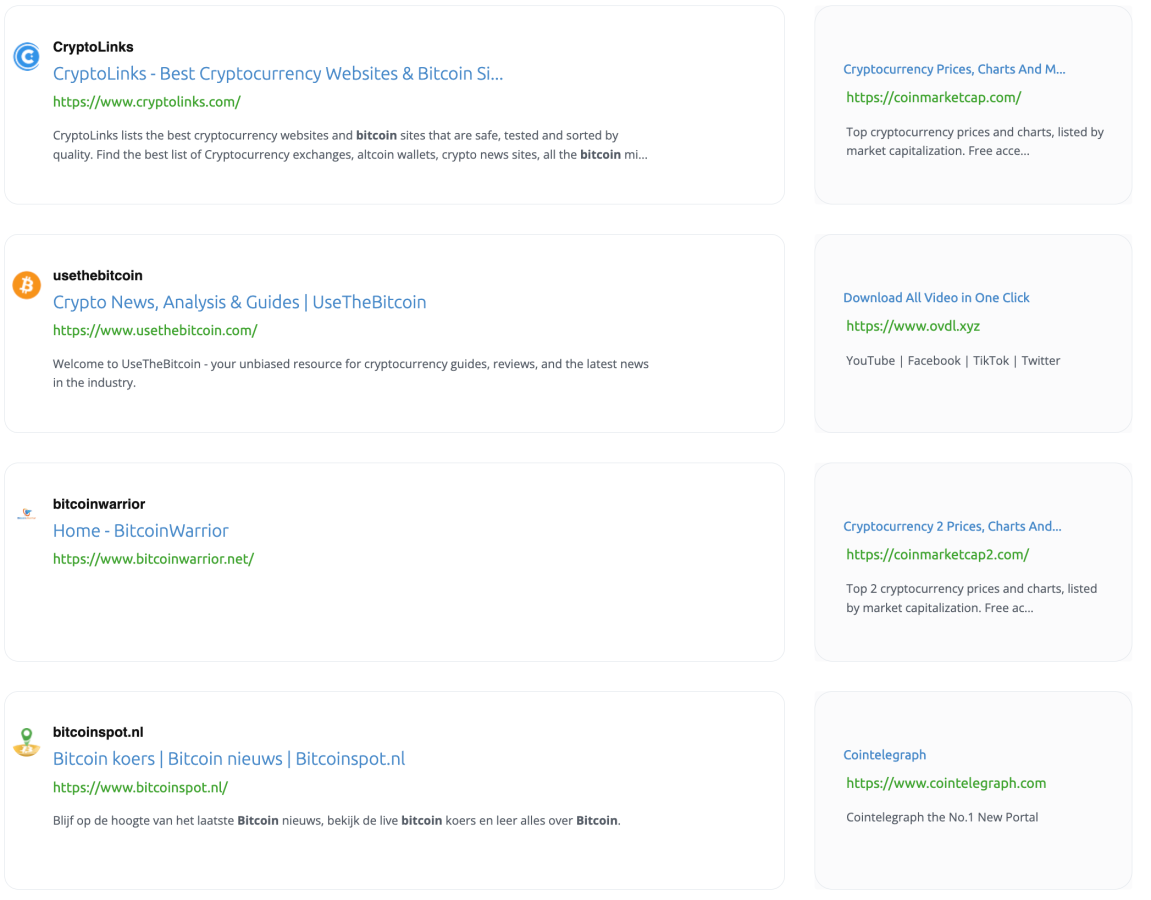 We did a second attempt with the search "Sam Bankman-Fried" – results that came back are largely the same. News results displayed to us are also unrelated to the disgraced FTX founder. Considering that the search engine is still in beta testing, we'll cut the team some slack.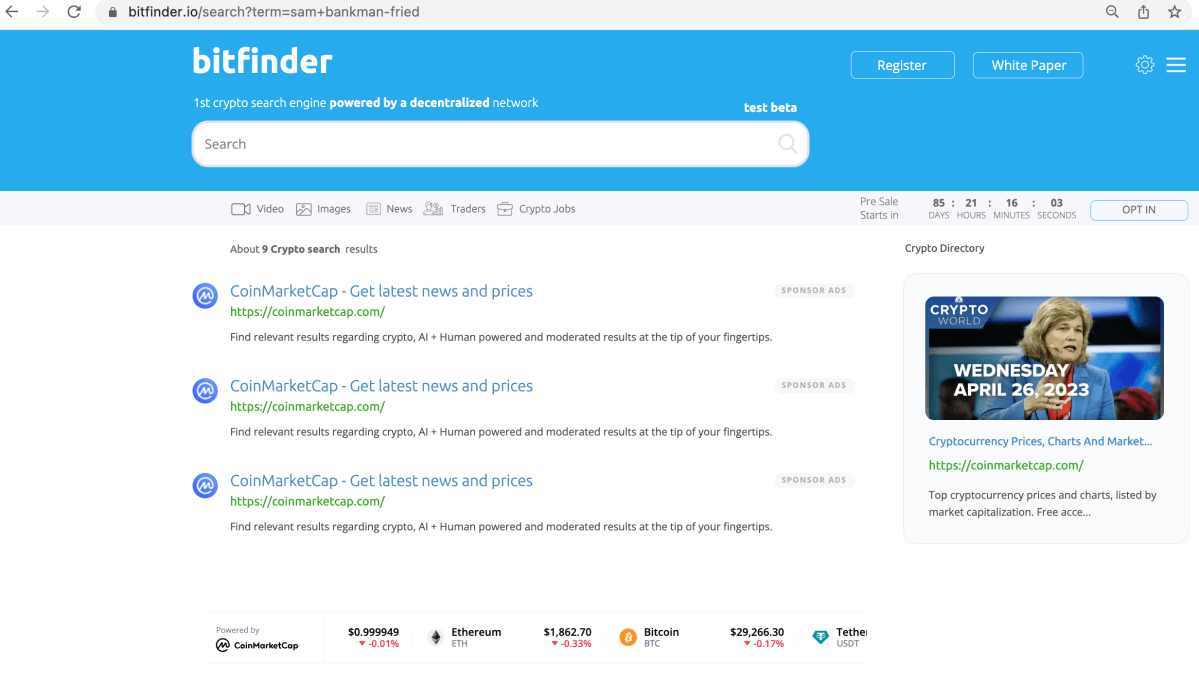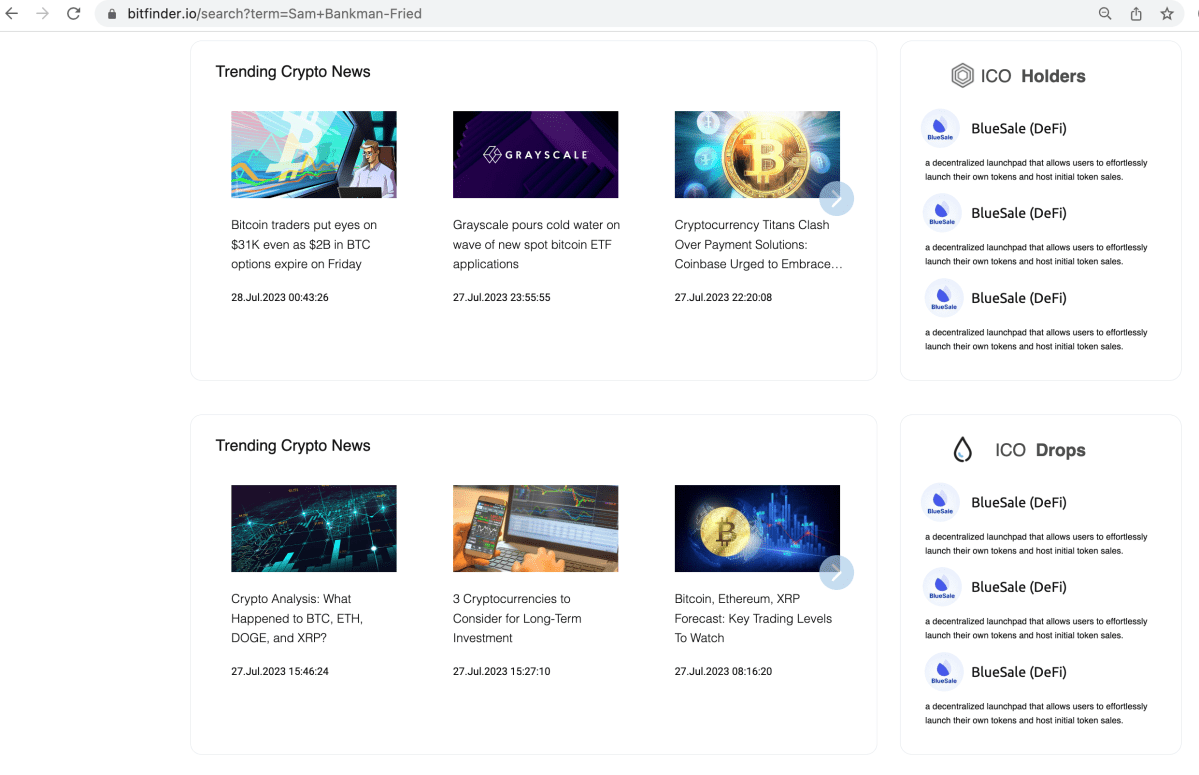 Ads on the search engine's results page are separated into two categories for now: One ad section for crypto exchanges, and one for crypto ICO drops.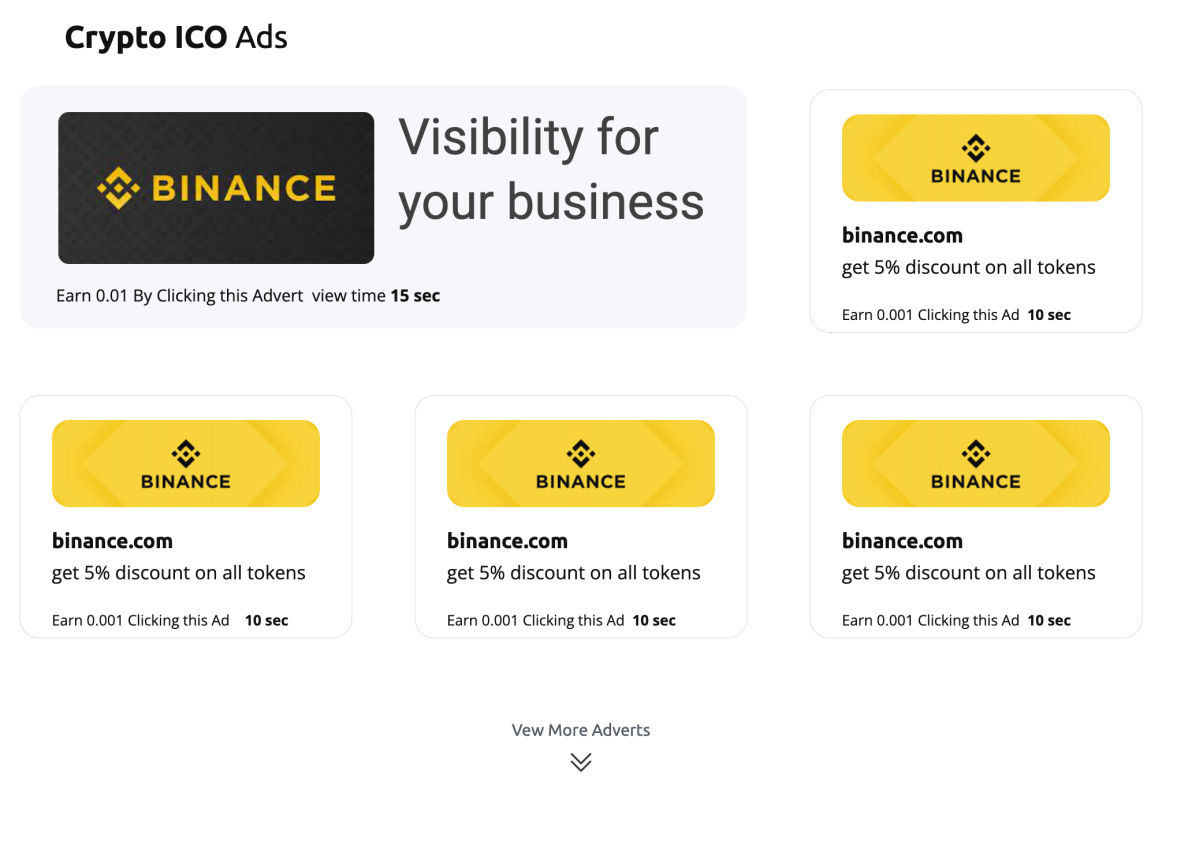 Bitfinder's roadmap as shown on its website states that the search engine will launch in beta in August 2023. A native token will also be launched to "raise funds and expand the platform's capabilities."