The Chainsaw Weekly Wrap: Crypto doesn't sleep and neither does The Chainsaw newsroom. Each week we stay on top of everything that's happened in crypto and Web3, and we sum it all up for your reading pleasure. Here's everything that went down in Web3 in this week's edition of The Chainsaw Weekly Wrap. 
The Chainsaw Weekly Wrap:This week in Web3
Everything ok Binance?
This morning Binance halted the accounts of a number of Australian users after an internal investigation revealed that some investors had been incorrectly classified as 'wholesale investors'.
This move saw the accounts of roughly 500 Binance customers closed abruptly, leaving many Australian users confused about why their accounts had been suddenly shut down with no prior warning.
The exchange found that a number of accounts had been wrongly categorised during an onboarding process, and in order to comply with Australian regulators, the company was forced to close these accounts immediately.
Changpeng Zhao, the CEO of Binance, informed his 8.1 million followers on Twitter that all Australian investors would be immediately compensated for any loss incurred due to the forced closure of positions.
The Chainsaw Weekly Wrap: SBF gets slapped with more charges
It's been a while since Sam Bankman-Fried, the disgraced founder of FTX, made the headlines. However SBF publicly re-emerged this week in a court appearance after being hit with four new criminal charges. According to a freshly unsealed indictment, US financial authorities are accusing him of conspiring to make illegal political donations and commit bank fraud.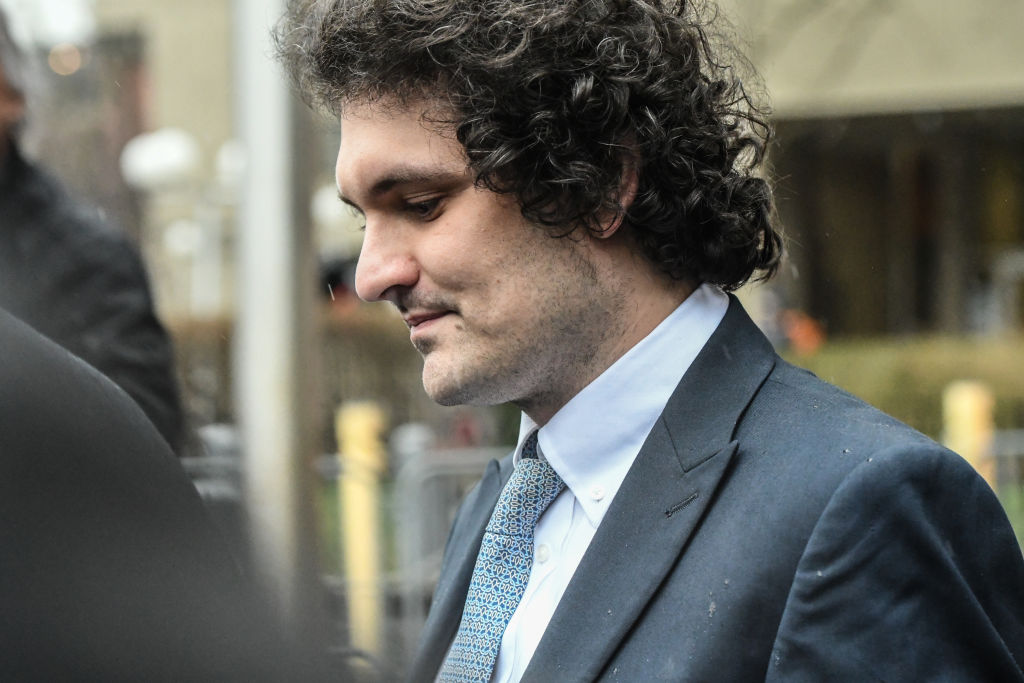 Even though Sam Bankman-Fried has formerly pleaded 'not guilty' to defrauding customers and investors, if he's found guilty on the new charges he'll see his potential maximum jail sentence extend from 115 years to 155.
The Chainsaw Weekly Wrap: More chunky crypto layoffs
Crypto firms hired aggressively over the past eighteen months, placing some significant bets on the continual increase in crypto prices. Unfortunately a prolonged market decline has seen many of the goals for growth shared by crypto tech firms in the bull market cut down to size.
On Wednesday, the Australian Web3 gaming unicorn Immutable cut its headcount by 10% in a bid to streamline development efforts. Immutable told The Chainsaw that "there will be around 30 role eliminations across various areas of the businesses — impacting both ImmutableX and Immutable Game Studio."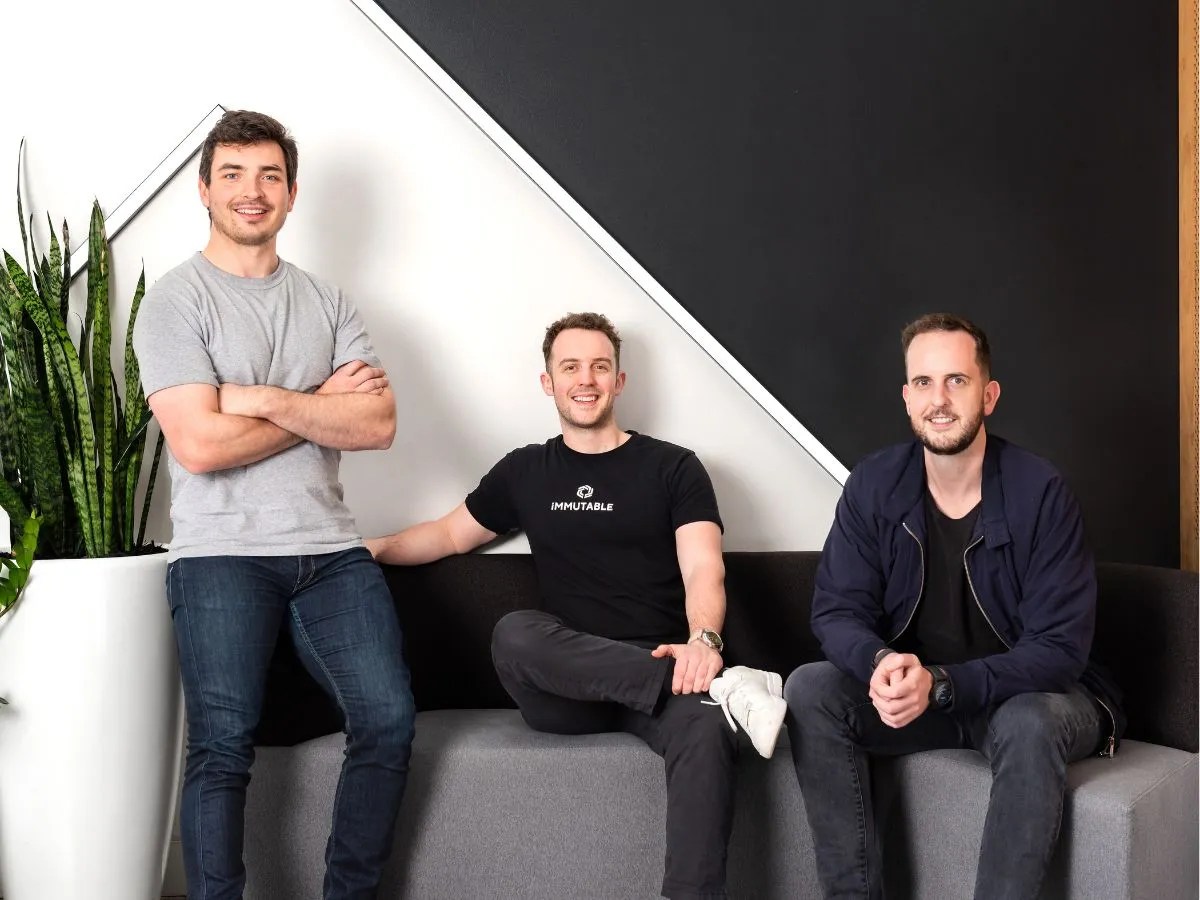 Polygon Labs, a consortium of different crypto companies that work to power the similarly named Polygon (MATIC) blockchain network also joined the ranks of crypto tech firms looking to cut back on staff. Polygon announced that it would reducing the total number of its staff by 20%, impacting the positions of roughly 100 staff.
Coinbase dropped a new blockchain and Ethereum fans are stoked
Coinbase has officially entered the world of blockchain and they've done it in a big way. On Thursday morning US time, Coinbase announced the launch of 'Base', a new 'Layer Two' blockchain that sits on top of the Ethereum network.
The blockchain will see crypto developers given a new suite of tools to build decentralised applications (dApps) on the blockchain. Speaking to Tech Crunch, Jesse Pollak, lead for Base and head of protocols at Coinbase, said that the new blockchain will make it "dead easy" for developers to build dApps and, consequently, make it more streamlined for users to access those dApps through Coinbase products.
The crypto community rallied around the news, with Ethereum enthusiasts being among the most excited. Bankless founder Ryan Sean Adams shared a thread with all of the potential upsides that accompany Coinbase's move in the development space.

The NFT world is excited
A huge battle is going on right now, and NFT degens are all munching furiously on popcorn.
Blur, the somewhat new NFT marketplace on the block, is gaining so much transaction volume that OpenSea — the Amazon of the NFT space — is shook. Latest data by Delphi Digital shows that only a few months after its October 2022 launch, Blur surpassed OpenSea in market share, owning 53% of the market.
On top of that, the founder of Blur, known in the industry as "Pacman", did a face reveal. He shared a selfie of his handsome face and went on to give a little self-intro.
Next, Spotify is quietly testing a new feature that will let NFT owners access curated playlists. One of the markets that the company is piloting this feature in is Australia.
Did Bored Ape Yacht Club steal this skull?
On Monday, a keen-eyed Twitter user Colombo first noticed the resemblance between the skull logo from Yuga Labs' Bored Ape Kennel Club (BAKC) NFT collection and another skull that appears in a kids drawing tutorial site called 'Easy Drawing Guides'.
It appears as though Yuga Labs (the company behind the Bored Ape Yacht Club) used this image without a license or permission from the original artist.
The likeness was later acknowledged by Bored Ape Yacht Club co-founder Greg Solano. Solano admitted that there was an unsettling similarity and the team would be investigating the freelancer they commissioned to do the artwork.
Silicon Valley isn't letting AI rest
We hop over to AI: unsurprisingly, the ChatGPT buzz is still strong. With this, we've surfaced a roundup of big name Hollywood celebs who have invested in artificial intelligence startups in the past, from Leonardo DiCaprio to Robert Downey Jr.
However, what also grabbed headlines this week is when a popular sci-fi magazine had to temporarily close submissions because it was receiving so many plagiarised or spammy stories written by AI tools like ChatGPT.
Want to go even more dystopian? A university used ChatGPT to write a condolences email after a mass shooting.
Renewed focus on Web3 gaming puts the 'fun' in funding
While the bulk of venture capital attention has shifted rapidly to AI, there's still a good deal of money flowing into Web3. This week VCs were fun-focused, with a number of Web3 gaming startups receiving some serious dosh in the latest funding rounds.
The Chainsaw Weekly Wrap: Crypto markets did their thing
Crypto markets never fail to act in strange ways, and this week was no different.
Despite a growing wave of regulatory crackdowns from the US Securities and Exchange Commission (SEC), crypto asset prices held strong. While the reasons behind significant and seemingly counterintuitive market moves are never a sure thing, it seems most likely though this week's price action was driven in large part by an influx of capital from investors in China and Hong Kong.
Earlier this week, Hong Kong announced that it would be relaxing its policies on crypto investment and even began mulling over the idea of letting retail investors jump into the digital asset market via managed funds. This sparked a wave of excitement, as investors from around the world placed their bets on the new hope of 'The East' as an emerging safe haven for crypto assets.
Still, the fresh influx of capital only really provided large gains to smaller altcoins that had ties to Asia. As a result, the price of Bitcoin (BTC) didn't see much in the way of gains but held its ground, up nearly 1% for the week, and is currently trading at US$23,864 apiece.
As usual, Ethereum leaned more towards the volatile side and actually slid in value this week. Many investors looking at why the asset didn't hold as steady as Bitcoin looked to the US Federal Reserves latest FOMC meeting for reason. The Fed only hiked interest rates by 0.25%, but the notes from the meeting showed that it hasn't given up on the fight against inflation and will look to keep increasing rates moving forward. TLDR: this isn't good for risk-on assets like crypto.
Ethereum's native currency Ether (ETH) is currently changing hands for is US$1,646, down 0.7% for the week.
The Chainsaw Weekly Wrap: Winners and losers
It truly was a big week for the winners. Taking out first place was the Bitcoin scaling token 'Stacks' which saw its token STX grow a whopping 148% over the last seven days. In a distant second was Conflux (CFX), which saw its price surge more than 96%. Much of the price action for Conflux comes from it announcing a partnership with China Telcom to bring the first generation of blockchain-based SIM cards to market.
Its gains were also magnified by the markets new-found obsession with 'China' coins.
In terms of losers, Loopring (LRC), a blockchain company dedicated to building decentralised exchanges, suffered a price fall as the token witnessed brief pullback following major rally over the past month.
In second place on the biggest loser list was Immutable's IMX token, which fell 10% as investors reacted negatively to news of layoffs.
And that's pretty much everything that went down this week. Have a great weekend from everyone here at The Chainsaw crew.
As always, here's the best memes.