Elon Musk walked through the front doors of Twitter's headquarters recently, carrying a sink. In the last 120 hours a lot has happened, with the social media company's new "Complaint Hotline Operator" has already made some drastic changes. 
On his first day in the new office, he eviscerated the existing management team, firing Twitter's CEO Parag Agrawal and CFO Ned Segal, as well as axing legal affairs and policy chief Vijaya Gadde, who was reportedly responsible for removing former US President Donald Trump from the platform.
He removed shadowbans, formed a moderation council, started conversations with Binance about new crypto strategies, rejected an offer of financing from FTX and will soon be looking into election censorship.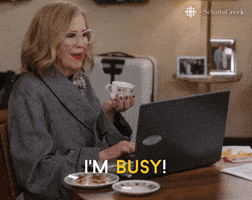 Now, Twitter is abuzz with rumours of Musk reinstating Vine, as well as implementing a controversial model to remove scammers: a US$8 charge for "verification" that will see everybody who pays up add a "blue tick" to their profiles. Despite Musk painfully dominating every aspect of the news cycle, it seems as though everybody wants to know what the erratic billionaire will do next.

To this point, The Chainsaw decided to get ahead of the curve and ask 5 experts for their thoughts on Ol' Musky and where the blue bird app is headed over the coming months.
Josh Gilbert says Musk might've bitten off more than he can chew
eToro market analyst Josh Gilbert told The Chainsaw that Elon's pricey acquisition of Twitter is only the beginning of the fight for Tesla CEO, with a good deal of uncertainty just over the horizon for how the social media platform plans to enter profitability.
"The USD$44 billion price tag might just go down in history as one of the most overpriced acquisitions in tech, which Musk himself has expressed on many occasions," he said.
"The easy part for Musk was paying billions of dollars for Twitter, but now the uphill battle begins. From the platform's slowing growth, new monetisation efforts, and struggling earnings, Musk will undoubtedly need to work his magic on his latest venture," Gilbert added.
Even if Musk does manage to wrangle Twitter into a successful, well-monetised social media business, Gilbert paints a dire picture of Musk's attention span, raising questions about how Elon will split his time between managing his pre-existing ventures; Tesla, The Boring Company and SpaceX.
"The real question on investors' minds will be how the world's richest man can juggle so many multi-billion dollar projects at once. It's hard to conceive that one of his many ventures will not suffer from this acquisition," Gilbert said. 
Elon Musk: Can he fix it?
"Musk's big plan is to 'fix' Twitter is bold for a man with very little time on his side and investors will be watching closely. He will ultimately want to justify this astronomical price tag – and this will, of course, mean diverting his focus away from Tesla," Gilbert said.
"This may be a worry for Tesla shareholders as the man at the helm diverts at a time when the company needs him most. Tesla is facing multiple investigations from the US Department of Justice and the US National Highway Traffic Safety Administration over claims it made about autopilot technology, on top of weaker delivery numbers for Q3."
Dan reckons his pale body doesn't show it but his toughness is unmatched
Dan, the Tokenomics Associate of Pocket Network, thinks people underestimate Musk's genuine love for humanity, even if they don't believe it. While Dan says that his strikingly pasty physique doesn't signal true leadership, he adds that Elon's political alignment with the freedom-loving past US presidents will help guide public discourse on the platform moving forward.
"He's a thoughtful mf … and all he's doing is because of his love. He will use Twitter in some way to benefit other companies, whether marketing for Tesla or cracking down on Tesla FUD. His idol is actually Benjamin Franklin so he will get involved politically if he needs to, maybe even broker peace for Ukraine."
Simon Peters takes a peek at Dogecoin
Simon Peters, a fellow eToro analyst addresses the dog in the room, taking a specific focus on the price action surrounding popular meme-inspired token Dogecoin (DOGE). Peters says that the enormous spike the token just witnessed soaring over 110% in the last seven days — owing to Musk's long running affiliation with DOGE — should be approached with some added caution by investors.
"Expectations soared for the token among investors because Musk has at several points said that it could be used as a basis for transactions on the platform," Peters said.
"Investors should treat such price spikes with care. The recent spike has catapulted dogecoin to sixth largest crypto asset by market cap, ahead of the likes of Cardano," he added.
Even though DOGE may be in the process of making a transition from shitcoin to legitcoin by seeing added utility across Musk's expansive business empire, Peters said that investors shouldn't rush to update their long-term thesis.
"While it's perfectly conceivable that Musk's move with Twitter has altered the investment case of the token, if you look at other businesses like Tesla, the adoption of DOGE there has been limited," he said.
Dan Remy sees Musk clearing the road for crypto
Web3 entrepreneur and tech consultant Dan Remy said that he remains a tad confused by Musk's aims with the whole ordeal and expressed his concerns for how the deal may affect the eccentric billionaire's other companies like Tesla & SpaceX.
"If I was a board member for Tesla or any of his other businesses, I would be questioning where he is channelling his focus and direction now," Remy said.
Much like Gilbert, Remy baulked at the price of the acquisition and shared his concerns for how Musk's other businesses will fare moving forward, as Musk spends his time trying to justify the insane price tag attached to Twitter.
"Twitter was valued at US$12 billion but Musk paid US$44 billion for it," said Remy.
"Did he just purchase Twitter so he can use it as his own platform and become a media & press baron?" Remy pondered. 
Elon Musk and crypto knock-on
Ultimately Remy sees the Twitter ordeal as a positive for cryptocurrencies and increased Web3 adoption. The team at Twitter have often been described in tech circles as "driving a clown car into a gold mine" because the company never really pioneered any major strategies to drive profitability like mainstay competitor Meta.

"Twitter has always been a struggling platform and has recently gone through a renaissance due to crypto and web3," Remy said. "This could very well be a sign that all of the big social apps are pivoting to web3 in some way."
"Facebook has the metaverse, Reddit has NFTs, but what will Twitter have? That's the big question right now."

Dan Remy,
Ultimately Remy says that the takeover ordeal reminds him of when Justin Timberlake purchased MySpace in an attempt to breathe new life into the platform — which if you look back on with the gift of hindsight — didn't end well.
Ashi Bhat sees an expansive roadmap en route
Marketing strategist and founder of Insider App, Ashi Bhat shared some potential projections, including creating a WeChat for the West — and integrating messaging, social media and payments into the one platform.
"Musk is (also) on a mission to resurrect Vine and will bring it head to head against platforms like TikTok and Instagram," although she admits that some of his recent claims could be seen as "lofty goals".
Bhat also spoke to Musk's recent spitballing around introducing a fee for verification. While Bhat says the decision is obviously an attempt to simultaneously remove the insane number of bots from the platform as well as leveraging a new avenue of monetisation, the move will be interesting.
"Given Twitter Blue subscriptions are only available for purchase in Australia, Canada, New Zealand, and the US, it'll be interesting to see how Twitter manages other verified users,"
While Bhat says that Elon's new projects are substantial in their scope, his history of overcoming unreasonable odds tilts the scale in his favour.
"One thing we know is that Elon Musk has a track record of setting and achieving lofty goals."

Ashi Bhat
Elon Musk: Sean Gardner says he's good for Doge 
Sean Gardner, the founder of Web3 music platform Emanate has a more positive view on Musk than the other experts.
"He's become a larger-than-life character on social media and in the news cycle. I think he's inspiring, as a start-up founder he's certainly someone that shows just how big a vision one person can take on in their life," he said.
"He obviously does some questionable and immature things but it's entertaining if nothing else. I like that he doesn't appear to take life too seriously, even as someone with a lot of weight on his shoulders," Gardner added.
When asked what he thinks the classically unpredictable Elon will get up to do by the end of year Gardner suggests a range of possibilities, many of which seem quite possible for a guy who shot one of his cars into space.
"I think we'll probably see some sort of integration between Doge and Twitter, something like a 'tip with DOGE' feature for example," Gardner said.
Gardner also floats the idea of Musk launching a Web3 focussed Twitter alternative on x.com — his old domain from his PayPal era and says that he wouldn't be surprised if that platform came with an inbuilt DOGE payment layer.
Ultimately the coolest thing for Gardner was the possibility of Elon Musk allowing people to buy an entire Tesla with Dogecoin.