Viral YouTuber turned wannabe boxing star Logan Paul has been having a hard time defending the integrity of his most recent venture into the world of cryptocurrency, a shady play-to-earn NFT game called 'CryptoZoo'.
While Paul has emerged continually victorious in the world of physical combat through his widely-promoted celebrity boxing matches, he seems to have met his match online, after being pushed up against the ropes by another YouTuber.
Stephen Findeisen — more well-known by his pseudonym 'Coffeezilla' — is an internet detective that spends most his time sifting through the gory details of influencer and cryptocurrency scams online. For the past few weeks, Coffeezilla has been throwing bombs at Logan Paul for his NFT gaming project 'Crypto Zoo' which markets itself as a "fun blockchain game that can earn you money".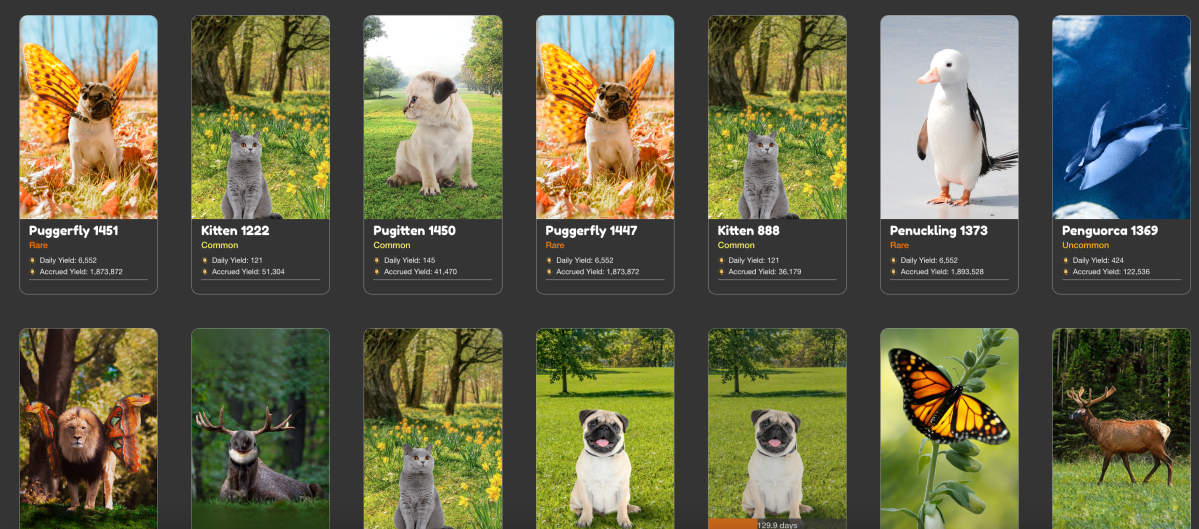 After Coffeezilla published his most recent video, declaring Paul's CryptoZoo to be nothing more than an elaborate scam, Paul dropped off the radar for nearly two weeks, presumably going over all of the finer details of a potential rebuttal with his lawyers.
Deleted video
On January 3, Paul released a (now-deleted) response video, lashing out at Coffeezilla and accusing him of spreading false claims based on "bad research." He also made it clear that he intended to file a defamation law suit against Coffeezilla for his supposedly unsubstantiated claims.
What did Paul offer in rebuttal to Coffeezilla's claims? He says that he "accidentally" hired a bunch of "con men" to develop the CryptoZoo app who then proceeded to allegedly scam him and his team of out of millions of dollars. Paul called out a number of "bad actors" in the video who he very vaguely claimed may or may not have stolen money from investors.
Ultimately, Paul's big self-saving move was to throw the entirety of the CryptoZoo team under the bus, saying "that's what I get for trusting the team that I relied on to vet and manage" the new team members at CryptoZoo.
Stunningly, in what can only be described as a complete backflip, Logan Paul has now deleted the scathing response video from his YouTube account and will also move to drop the defamation lawsuit against Coffeezilla.
He is also reportedly moving to apologise to Coffeezilla who first called him out on the shady, scam-like nature of the project a little more than three weeks ago.
How we ended up here: Logan Paul vs Coffeezilla
In a three-part video series uploaded to YouTube, Coffeezilla has picked the carcass of CryptoZoo clean, declaring that in the final analysis, Paul's NFT game is nothing more than an elaborate scam, aimed at cleaning out his 23 million-strong army of YouTube followers — mostly young men — of their hard earned cash.
Coffeezilla brings up three key criticism of Paul's NFT game in his video series. The first is that 'CryptoZoo' simply doesn't work the in the way it says and that the game itself is still completely unusable.
The second major pain point that Coffeezilla surfaces is that Paul marketed the CryptoZoo game, which is based on largely on the premise of earning cryptocurrency at people below the age of 18.
Coffeezilla's third claim is easily the most incriminating. He alleges that Paul and the project's founding team "stealth-launched" the project several months before telling fans about it, allowing these insiders to purchased as much game's cryptocurrency — dubbed 'ZOO' token — as they could. This artificially inflated the price of the token, making it seem as though there was more interest in the project and put the holdings of later-buyers at risk.
In Paul's now-deleted response video he didn't try to deny that he and his team purchased tokens before announcing the launch of the project, but backtracked by saying that he and his manager never sold any of the tokens.
Up until Paul's stunning admission of defeat, Coffeezilla was completely unforgiving in his criticism of the wanna boxer, telling Kotaku that Paul's decision to pursue him legal was entirely disingenuous.
"The fact Logan is suing me instead of the criminals and con men he hired says it all … he took zero accountability. Zero apologies. He just wants to save his own reputation."

Stephen 'Coffeezilla' Findeisen
Coffeezilla calls out Logan Paul for 'Dink Doink' scam
This isn't Paul's first time being called out by Coffeezilla. In mid-June 2021, Paul launched a controversial cryptocurrency called 'Dink Doink' (DINK) which served little purpose beyond duping his followers out of money and enriching him personally.
Unfortunately for the investors that were duped into investing in Paul's exquisitely named 'Dink Doink' project, the price of the DINK token then dropped a touch over 99% and has stayed there ever since. A Twitter thread from the pseudonymous blockchain detective 'ZachXBT' sums up everything you need to know about Logan Paul and his opportunistic adventures into the world of cryptocurrency.