Crypto news today: Here's the crypto gossip you need to know this morning:
Crypto markets are rallying hard in anticipation of cooling economic data from the US.
A new report revealed that FTX spent US$40 million on luxury accomodation & food in 2022.
The Department of Justice seized 55 million Robinhood shares from FTX cofounders.
Australian exchange SwyftX quietly dropped its 'Earn' program citing regulatory unease.
---
Crypto markets rally hard
Even though we're only ten days into 2023, it's not hard to see that crypto markets have really been enjoying the new year. Over the last few days, Bitcoin (BTC) & Ethereum (ETH), as well as altcoins like Solana (SOL) and Cardano (ADA) have witnessed a substantial growth in price, seemingly in anticipation of some fresh United States economic data later this this week.
Bitcoin is up more than 3% for the week, its price pushing above the US$17,000 mark for the first time in a month. Ethereum followed suit, gaining 9% over the last seven days. The biggest rallies however, have been enjoyed by prominent altcoins Cardano and Solana.
Just two weeks ago the outlook for Solana was undeniably grim, however after being largely 'oversold' by investors, the blockchain network witnessed an epic revival following the launch of a dog-themed memecoin called 'BONK'. At the time of writing Solana has gained a staggering 43% in the last week.
Cardano also posted a weekly gain of more than 20%, with investors looking to capitalise on the uptick in demand for programmable blockchains that could potentially compete with Ethereum in the long run.
It's no secret that spiking inflation was a major theme of 2022, and the recent market data (mainly the figures from the Purchasing Manager Index) may provide the US Federal Reserve with some reasons to taper interest rate hikes.
If inflation evens out, US Fed Chair Jerome Powell has hinted at smaller rate hikes in the coming months, which is bullish news for investors who were bracing themselves for a stream of severe interest rate increases in 2023.
FTX spent $40 million on luxury hotels and food before collapse
According to a new report from Business Insider, FTX burned through roughly US$40 million in "operating expenses" between last January and October last year, before being forced to file for bankruptcy in mid-November.
The report found that more than US$15 million was spent on luxury hotels, with a whopping US$5.8 million of that sum spent at a single resort — the Albany Hotel. This is the luxury resort is where Sam Bankman-Fried lived in his $30 million penthouse until his arrest, the report added. Approximately US$3.6 million went to the Grand Hyatt while US$800,000 was dropped at the Rosewood.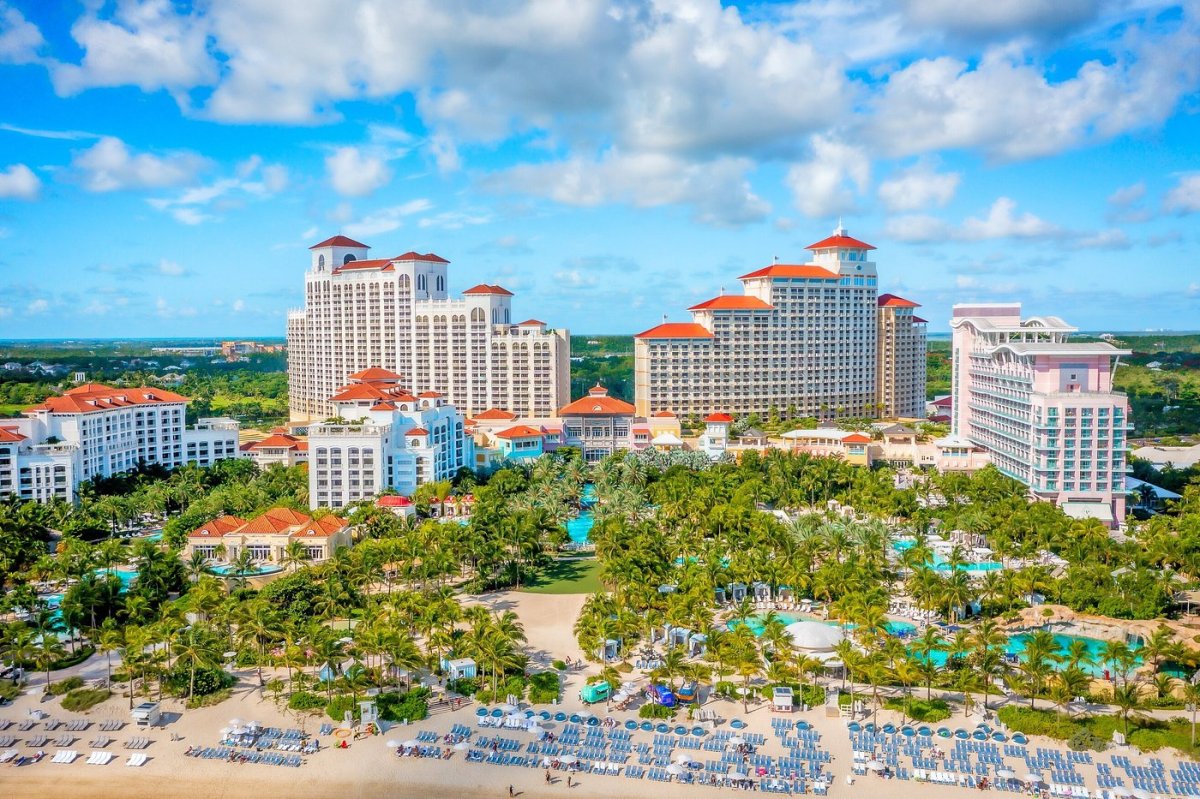 While Sam Bankman-Fried made a name for himself as an "effective altruist" his company's spending habits struggle to align themselves with this philosophy. More than US$7 million was spent on food and entertainment, with approximately US$3 million of that sum being spent on catering services. Almost US$4 million was spent on flights and over $500,000 was spent on postage and delivery.
$450M worth of Robinhood shares seized from FTX cofounders
The US Department of Justice (DoJ) have seized 55 million shares of Robinhood (HOOD) stock owned by FTX co-founders Sam Bankman-Fried and Gary Wang.
The U.S. Department of Justice seized more than $456 million in Robinhood shares owned by FTX co-founders Sam Bankman-Fried and Gary Wang.
A court filing from January 6 says the shares — worth approximately US$456 million at the time of writing — were seized because they constitute property involved in money laundering or wire fraud violations. 
In classic fashion, Bankman-Fried responded by filing a court action to stop debtors from taking control of his stake in Robinhood, with his lawyers saying that he needs that money to pay legal fees.
Aussie crypto exchange Swyftx quietly drops its 'Earn' program
Crypto news today: The Australian crypto exchange Swyftx will shut down its 'earn' program which paid investors interest on their crypto deposit. The exchange said that a "constantly changing regulatory landscape" was the reason behind the decision.
Surprisingly, the announcement was released by Swyftx on December 27 but due to the bulk of the nation still nursing a post-Boxing Day hangover, the disclosure largely snuck under the radar.
While the announcement is definitely not good news from an exchange that turned its back on a billion-dollar merger and laid off a massive number of staff in 2022, Swyftx says that the decision isn't permanent and would consider re-starting the 'earn' product once the regulatory environment becomes clear.
Despite this string of recent losses, Swyftx's move to shutter its interest-bearing 'earn' product is a proactive one — with the Australian Securities and Investment Commission (ASIC) commencing legal action against a number of other crypto companies such as Blocker Earner and Finder who both have extremely similar yield-bearing financial products.
And that's all the crypto news today that you need to know before you start your day.