Here's the crypto news you need to know this morning:
Twitter is developing a new 'Awards' feature to help monetise creator content on the platform.
Coinbase lays of 950 employees — 25% of its workforce — as crypto winter sets in.
Gemini CEO Cameron Winklevoss demands removal of Digital Currency Group's Barry Silbert.
Singapore-based crypto exchange Crypto.com has delisted Tether (USDT) in Canada.
---
Twitter gets to work on new 'awards' feature
Twitter has begun work on a new feature that will allow its users to give each other a number of different 'Awards' in the form of 'Coins' that can be purchased with fiat currency.
According to software developer Jane Manchun Wong, Twitter is currently in the process of creating a new user interface for purchasing Coins and developing a wide array of awards for users to give on another. Wong says that the new Awards feature will use the financial services services Stripe to process payments in fiat.
At current, it seems unlikely that Twitter's new Coins will operate on blockchain technology. However, with Stripe moving to add further support for crypto payments, its possible that Twitter users will be able to purchase Twitter Coins with crypto in the future.
Coinbase cuts headcount by 25% as crypto winter sets in
US-based cryptocurrency exchange Coinbase has taken further measures to lessen the impact of the bear market by announcing plans to reduce its overall headcount by 950 employees by the end of Q2.
The layoff equates to roughly 25% of their total workforce, and follows a further 18% staff reduction that was carried out in June last year.
In a filing submitted to the Securities and Exchange Commission (SEC) on Tuesday, Coinbase said that:
"On January 10, 2023, the Company announced a further restructuring plan to manage its operating expenses in response to the ongoing market conditions impacting the crypto economy, as well as ongoing business prioritization efforts."

Coinbase
Coinbase CEO Brian Armstrong addressed the decision in an accompanying blog post, saying that while the move may be unfortunate in the present moment.
"Coinbase is well capitalized, and crypto isn't going anywhere," wrote Armstrong.
Even though Armstrong believes that the current situation — the collapse of one of its largest competitors FTX and ensuing regulatory measures — will benefit Coinbase in the long run, he says that it will "take time for these changes to come to fruition and we need to make sure we have the appropriate operational efficiency to weather downturns in the crypto market, and capture opportunities that may emerge."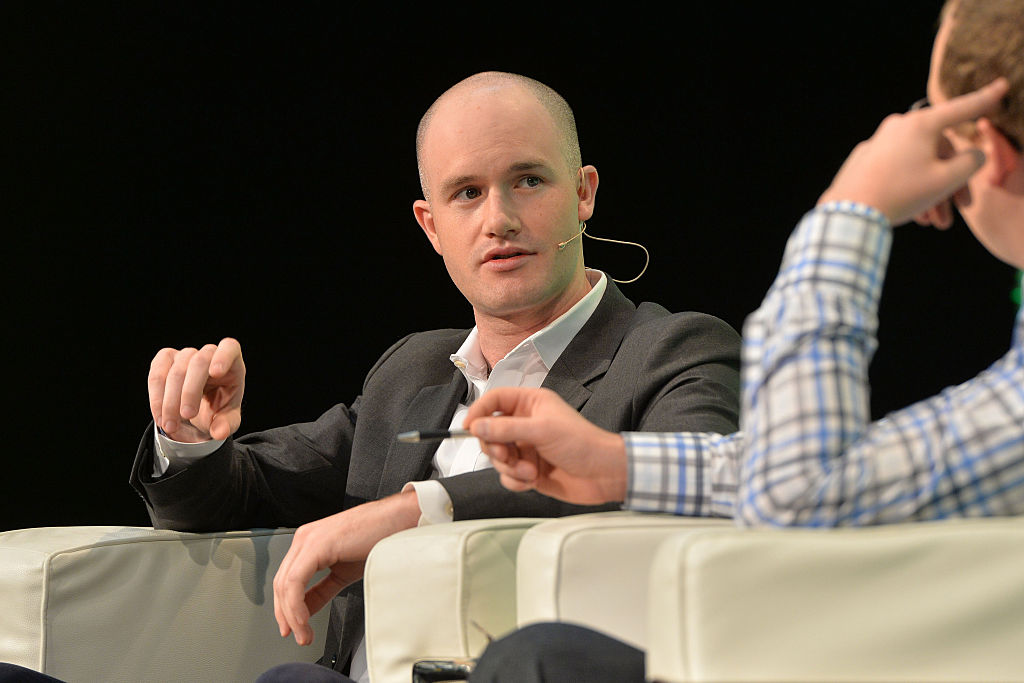 Employees who saw their contracts terminated are set to receive a minimum of 14 weeks pay as severance, including health insurance and other benefits. "We are also providing extra transition support for impacted employees on a work visa," Armstrong wrote.
Gemini's Cameron Winklevoss demands removal of Barry Silbert
The feud between Gemini's Winklevoss twins and the CEO of Digital Currency Group (DCG) Barry Silbert has come to a head this morning, with Cameron Winklevoss demanding that DCG remove Silbert as CEO.
The inter-crypto conflict first kicked off when approximately 340,000 Gemini users who earned interest on lending out their crypto via Genesis Global Trading — a subsidiary of DCG — had their funds rendered inaccessible. Roughly US$900 million in worth of Gemini user funds are stuck in Genesis which halted withdrawals following the collapse of FTX.
In a new letter, posted two Twitter on Tuesday, Cameron Winklevoss alleged that Silbert repeatedly overstated the health of Genesis's financial position, not just to Gemini employees but broadly to members of the public as well.
Winklevoss says that Silbert "has proven himself unfit to run DCG and unwilling and unable to find a resolution with creditors that is both fair and reasonable."
Digital Currency Group didn't hesitate to respond, and came out swinging. Responding in the comments section of the original tweet, DCG described the Gemini co-founder's letter as: "another desperate and unconstructive publicity stunt from Cameron Winklevoss to deflect blame from himself and Gemini, who are solely responsible for operating Gemini Earn and marketing the program to its customers."
Crypto.com delists Tether in Canada
Singapore-based crypto exchange Crypto.com will delist Tether's US dollar-pegged stablecoin, USDT, from its trading platform for users in Canada, citing regulatory measures that had been imposed on it by authorities from Ontario.
In an email sent out to Canadian users, Crypto.com sad that the decision to remove Tether from its platform in Canada was made "in accordance with instructions from the Ontario Securities Commission (OSC) as part of our pre-registration undertaking for a restricted dealer license."
The email states that all USDT-denominated trading pairs, deposits and transactions will be removed from the exchange by January 31. Any remaining user deposits still sitting in USDT at the time of delisting will be converted into the competitor stablecoin USDC, whose parent company Circle is widely recognised as more 'regulation-friendly' than Tether.
And that's all the crypto news you need to know before you start your day.