Abu Dhabi-based blockchain platform Venom Foundation and investment manager Iceberg Capital have joined forces to launch a US$1 billion venture fund for crypto and Web3 firms.
According to Venom Foundation's website, the 'Venom Ventures Fund' (VVF) is marketed as the place where "old money meets new". The new fund will invest in pre-seed to Series A funding rounds for Web3 protocols and decentralised applications (dApps).
The fund will focus specifically on blockchain technology that deals with payments, Decentralised Finance (DeFi), asset management and GameFi (a catch all term for blockchain based games).
Alongside announcing the launch of the the fund, VVF made an investment in Nümi Metaverse's US$20 million funding round. Numi Metaverse is one of the world's leading platforms for virtual world creation.
According to the press release, the VVF will also make use of Iceberg Capital's resources to offer incubation programs as well as assisting projects with marketing, exchange listing and technical support. The fund will support companies and projects from around the world and will not limit its scope to firms based solely in the Middle East.
Crypto fund: A billion dollars worth of optimism
Amidst a wider decline in crypto asset prices and the rapid withdrawal of capital from a number of leading projects, the announcement of a billion-dollar fund is no small feat. It shows that there is still a strong financial interest in developing blockchain technology despite recent market volatility.
This move further establishes Abu Dhabi, the capital city of the United Arab Emirates as a rapidly emerging cryptocurrency hub in the Middle East.
According to a research report from published late last year, there are more than 1450 active Web3 and crypto organisations operating in the United Arab Emirates.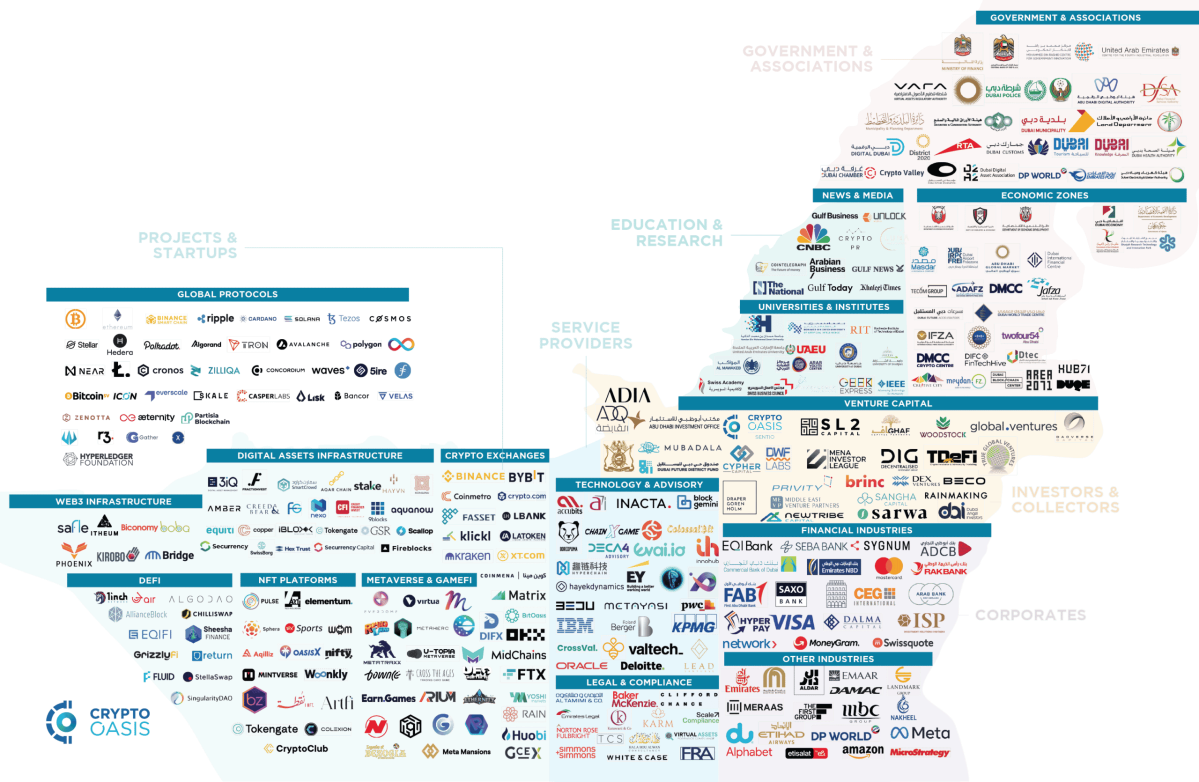 The UAE's focus on crypto has seen the country become a sought after destination for some of the world's leading crypto companies.
In March last year Binance secured a licence to operate in Dubai. In September Binance secured a Minimal Viable Product (MVP) licence from Dubai and to celebrate, it lit up the world's tallest building the Burj Khalifa with its logo in an impressive display of branding.