CPI data has turned out to be a bit spicy. Thursday's Consumer Price Index (CPI) report from the good ol' US Labor Department shows that while consumer prices have technically slowed down from last month, inflation is still kicking a good deal harder than what analysts were expecting.
Following the unsurprising reveal that economic conditions aren't getting much better, Bitcoin (BTC) tumbled 3% to US$18,300, its lowest level since late-September. It has since rebounded to the US$19,400 mark, showing that traders are very much enjoying the sharp spikes in volatility of the world's largest cryptocurrency.
The CPI report is watched closely by economists and market analysts to track inflationary pressure in the US, which tends to be a leading indicator for similar pressures in other Western markets. Year-over-year the CPI index has risen 8.2% which is 0.1% higher than what was forecasted by analysts. From last month the index posted a 0.4% gain. This isn't great news for crypto assets, which tend to experience sell-offs during times of high inflation.
Investors and CPI
Investors also paid close attention to the more stable "core" CPI figures, which cut through the noise of the typically more volatile prices of food and energy. Core CPI rose 0.6% month over month, equal to the rate it grew in August which greatly exceeded predictions at the time.
According to September commentary released this week from the Federal Open Market Committee (FOMC) which sets US monetary policy, central bankers expect interest rates to remain fairly high until overall prices start to recede.
"Participants judged that the pace and extent of policy rate increases would continue to depend on the implications of incoming information," stated the document, hinting not-so-subtly at future rate hikes.
Unsurprisingly, the commentary also noted: "inflation is well above the committee's 2% objective" and according to the current trajectory of markets, "it shows little sign so far of abating".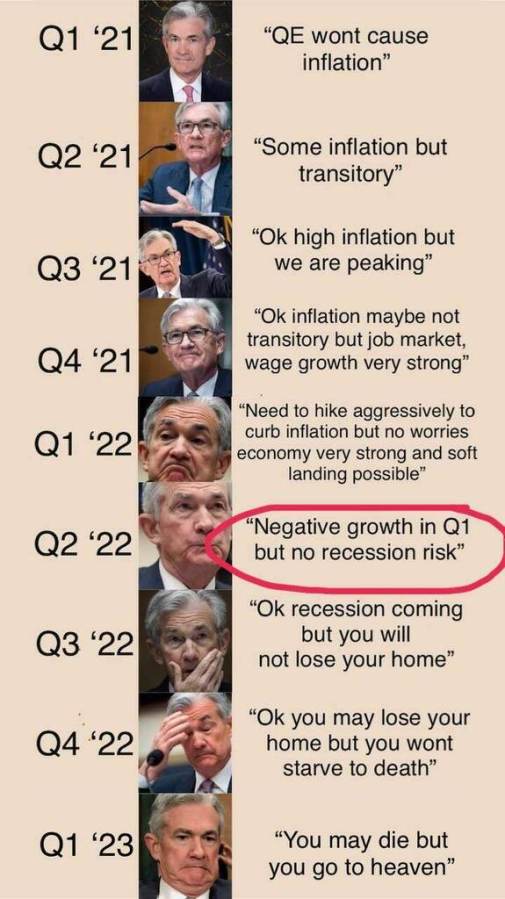 All of this to say that Bitcoin and other blue chip crypto assets such as Ethereum (ETH) and Binance Coin (BNB) are likely to stay under a fair amount of price pressure moving forward. This is worsened by the fact that most market pundits are predicting yet another round of interest rate hikes by the Federal Reserve when the FOMC meets again in early November.
If the Federal Reserve does decide to hike rates at the start of next month, it will mark the sixth rate hike this year, with interest rates already having grown by 3% in 2022.
A recent survey showed that 43% of all economists predict that inflation will continue to be "more significant than expected" over the next 12 to 18 months, spelling continued trouble for the prices of digital assets.