ChatGPT crypto scams: Here's all the latest from crypto and Web3 including Polygon layoffs and crypto prices.
Scammers have been creating tokens named after ChatGPT and Bing to deceive unwitting investors.
Polygon Labs, the company behind the Polygon (MATIC) blockchain have cut staff by 20%.
The price of major cryptocurrencies like Bitcoin and Ethereum stumble after major rally.
Today's top crypto performers.
ChatGPT crypto scams: There's no such thing as a 'ChatGPT token'
One of the more powerful themes that underpins cryptocurrency technology is that it provides anyone with the ability to create a real life financial product. This can be a major boon in a number industries, as the 'tokenisation' of certain assets leads to a wide range of new investment innovations. Unfortunately, it also opens the door to bad actors looking to snag a quick buck.
ChatGPT crypto scams: Crypto
This is exactly what's been happening in the cryptosphere over the past few days, with scammers looking to capitalise on the rush of investment into technology that makes reference to artificial intelligence. At the time of writing, there are hundreds of new cryptocurrencies dubbed 'ChatGPT tokens' appearing across a range of different blockchain networks.
ChatGPT crypto scams: PeckShieldAlert
A blockchain surveillance agency called PeckShieldAlert first took note of the rapid increase in the number of ChatGPT and Bing-impersonating tokens. The account alerted their 51,000 followers to the news that "dozens" of newly created 'BingChatGPT' tokens had flooded the market.
After doing some searching using an explorer tool called DEXTools, there appears to be at least 20 cryptocurrencies using the name 'BingChatGPT' on the market right now.
ChatGPT crypto scams: Interest
While interest in actual AI-powered cryptocurrencies has surged in recent weeks, it needs to be made clear that neither OpenAI nor Microsoft have ever made plans to release cryptocurrencies that bear their namesake. So, if you see a token named after ChatGPT or Bing, assume its a scam.
Polygon Labs slashes workforce by 20%
Today, Polygon Labs, a collection of different crypto companies that work to power the similarly named Polygon (MATIC) blockchain network, announced that it would reducing the total number of staff by 20%.
According to Polygon's official statement, the business hired a large number of people due to consolidation efforts and is now seeking to downsize. The headcount reduction of 20% will reportedly impact the positions of roughly 100 staff members.
"Earlier this year, we consolidated multiple business units under Polygon Labs. As part of this process, we're sharing the difficult news that we've reduced our team by 20% impacting multiple teams and about 100 positions."

Polygon, official statement.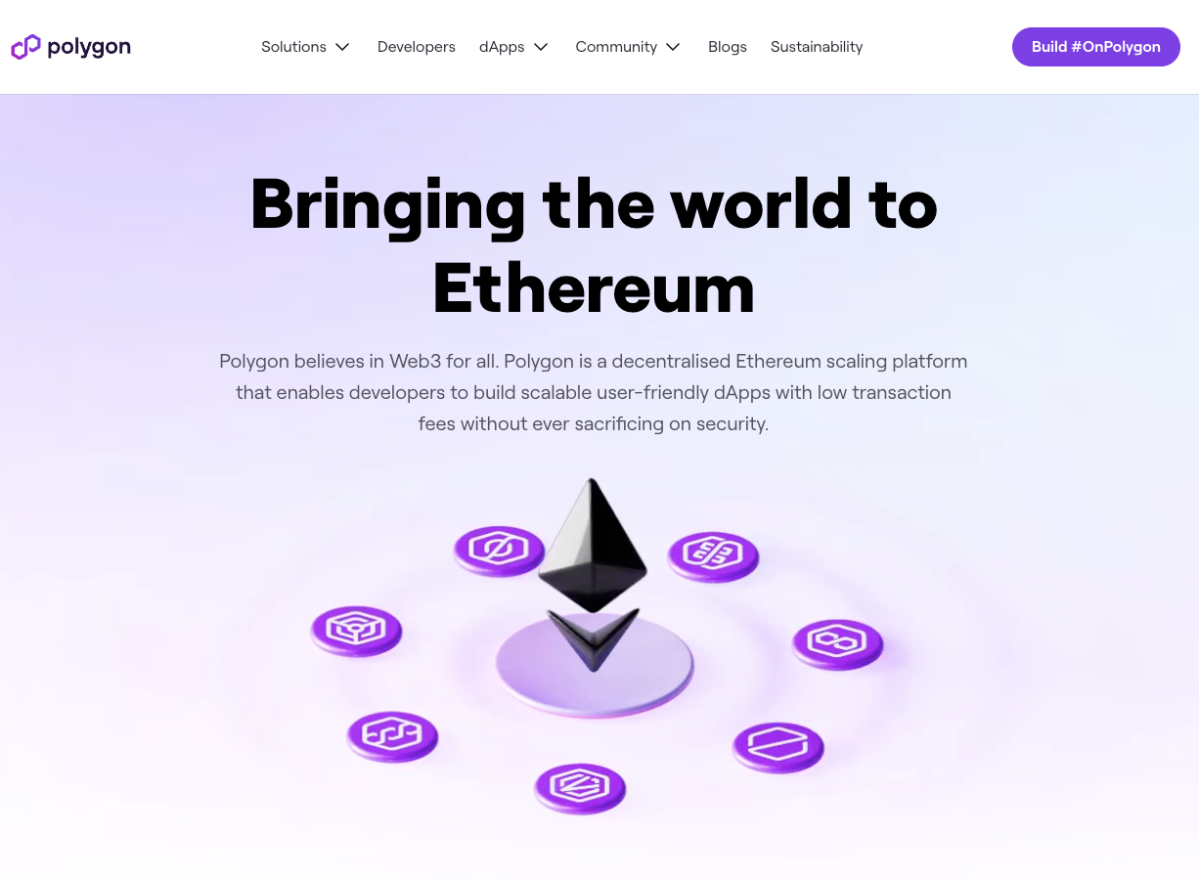 The company reassured investors that the overall treasury for the project "remains healthy" and at the time of the posting, it contained with a balance of more than US$250 million and over than 1.9 billion MATIC tokens. Polygon Labs added that they have been building their our strategy for the next several years to "help drive mass adoption of Web3 by scaling Ethereum".
Investors weren't entirely sold by the company's reassurances and the price of the MATIC token dropped 6% in the hours following the announcement. It is currently trading at an average price of about US$1.40.
Investors hit 'pause' on the crypto market
Following a frenzy of speculation around Hong Kong opening up its borders to crypto investment — which drove a number of "China coins" to meteoric new highs — market participants seem to have pressed pause on their appetite for risk.
This morning, the price of major crypto assets like Bitcoin (BTC) and Ethereum (ETH) have fallen a tad over the last 24 hours as markets cool off. The price of the assets are down 1% and 2% respectively.
The recent pull back seems to have been led by short-term paranoia around companies like Polygon announcing job cuts, with the MATIC token being one of the first tokens to witness a drawdown.
Today's top crypto performers
Biggest gainers
Ankr (ANKR), a blockchain construction house for stuff like DApps and smart contracts on Bitcoin is up 38%
Conflux (CFX), the native token of one of China's only public blockchains is up 15%
Bone (BONE), one of the tokens used in the Shiba Inu (SHIB) metaverse is up 12%.
Biggest losers
Huobi Token (HB), the native token of the Huobi cryptocurrency exchange down 10%.
CurveDAO Token (CRV), a decentralised exchange for stablecoins is down 8%.
The Sandbox (SAND), one of the world's most popular metaverse projects is down 6%.
And that's everything you need to know about crypto and Web3 this morning.