In a first for the Australian payments sector, Fintech company Novatti (ASX:NOV) announced the launch of their Australian dollar-pegged stablecoin AUDD at a conference in Rome on October 12.
According to a statement from Novatti, AUDD will be available for a direct 1:1 swap of Australian dollars on the AUDD platform, which is scheduled to go live on November 1.
Novatti's Managing Director, Peter Cook, said:
"The launch of AUDD enables Australian and global businesses to take advantage of the blockchain-based innovations in global payments. Novatti is the first Australian payments company to deliver on the potential of digital currencies."
According to Cook, the Australian dollar stablecoin has been developed to meet continued growing demand for digital currencies by providing a "fully collateralised digital representation of the Australian dollar". AUDD will help users send and receive remittances globally with rapid settlement times.
XLM and the Australian Dollar stablecoin
AUDD is built on the Stellar (XLM) blockchain, meaning that once the stablecoin goes live, users from around the world can then use AUDD to make payments and trade with other Stellar-based tokens on the StellarX decentralised exchange (DEX). Users with Stellar accounts will be able to access AUDD through any Stellar-enabled wallet.
Speaking to The Chainsaw, Novatti Managing Director Peter Cook said that the Australian dollar stablecoin will provide some significant benefits to Australian crypto users:
"Unlike some stablecoins in the market, AUDD will provide tangible and real world utility within the Stellar ecosystem. Our launch is intended to allow those who wish to participate with AUDD, to get acquainted with the stablecoin, and experiment with some of its more basic functionalities such as payments, transactions and trading on the Stellar DEX."
"Following this, we are working with a number of partners to integrate AUDD, and expand its reach to further use cases. AUDD's integration with these services will be announced at a more appropriate time," he added.
Long-term
When asked who the expected long-term customers of AUDD will be, Cook said that because AUDD is built upon the largely payments-focused Stellar blockchain, there will be a keen eye on businesses who are looking for "fast and cost effective ways to send cross-border payments, international remittances and initiate/receive settlements."
While AUDD isn't currently set to be integrated with exchanges, Cook said that the new Aussie dollar stablecoin will be available across multiple channels moving forward.
"Our intention is to ensure AUDD is accessible via multiple channels – including both centralised and decentralised exchanges," he said.
The announcement of the AUDD stablecoin followed the Company's attendance at the Royal Bank of Australia and Digital Finance CRC roundtable in Sydney, which explored the use case for an Australian central bank digital currency (CBDC).
This is part of the broader Australian CBDC pilot program that was recently clarified in a 'white paper' put forward by the RBA.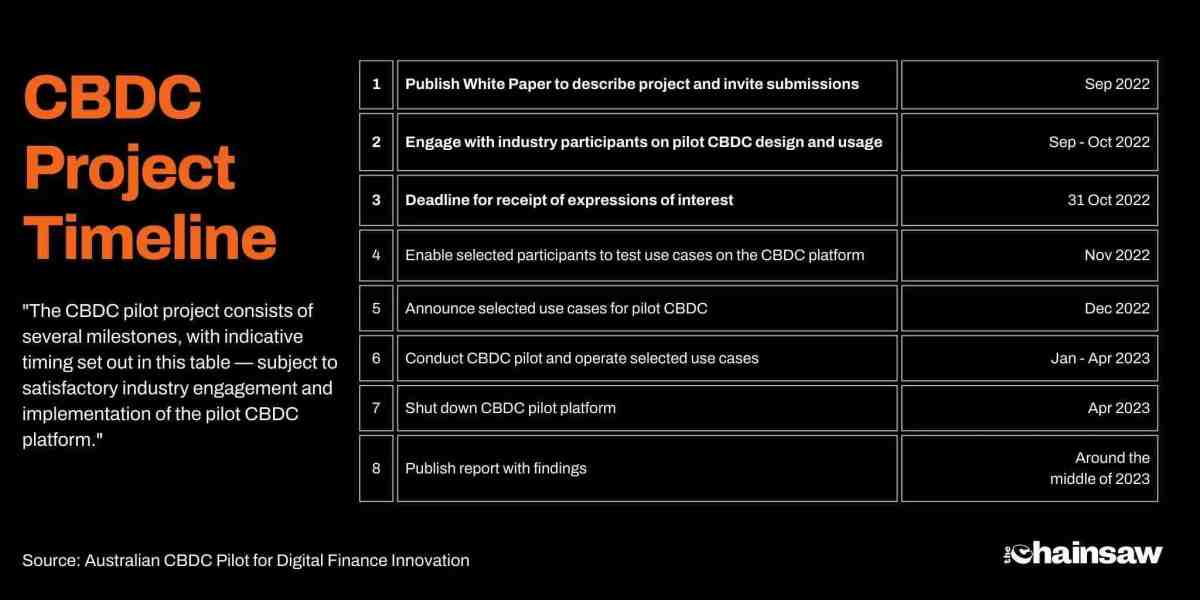 The pilot program is expected to end at the beginning of next year with results to be published in mid-2023, according to the document.