Is a crypto bull run on the way? We only have to look at what large institutions are doing in relation to cryptocurrencies to find out the vibe.
JPMorgan Chase is the world's largest bank by market capitalisation (as of 2023). It has seemingly realised in a panic that there's a new financial system using cryptocurrency that doesn't include them. In June it released its own crypto JPM Coin, which will be used on its Onyx network, a blockchain designed to move around digital assets.
This coin seems to be an exact copy of Ripple's XRP. JP Morgan Chase says its coin was designed "to help solve common hurdles of traditional cross border payments". Just like XRP.
But has the XRP horse already bolted?
Wells Fargo and XRP
At Wells Fargo, another huge legacy institution, Business Support Manager Shannon Thorpe has Tweeted/Xed about XRP, saying that she thinks the crypto is currently undervalued. Thorpe gave a price prediction for the cryptocurrency XRP, and a comprehensive explanation of how she came to that figure.
Thorpe says that now XRP is not considered a security, it doesn't make sense to predict its price based on traditional securities. What the usual price predictions miss is that XRP has many uses beyond just owning and trading, she says. 
To predict the price of XRP, other factors need to be taken into account, including the number of XRP in circulation, partnerships with banks and the adoption of XRP for various transactions. It's not just about charts and short-term trends.
The current price of XRP is US$0.68 (AU$1.04). Thorpe says that if you take into account all the XRP held by different banks, governments and individuals, and spread it across the ways which XRP will be used for cross-border payments, the price of XRP may range from US$100 (AU$153) to US$500 (AU$764) in the short term (which according to Thorpe's tweet/X is in the next four to seven months).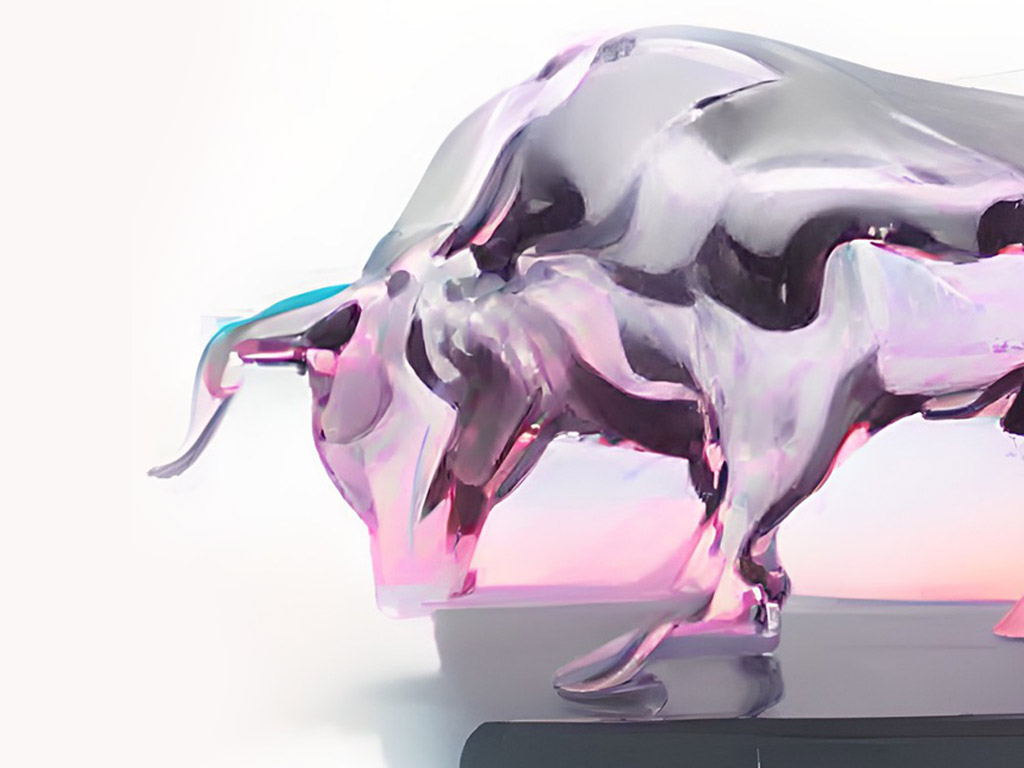 Longer term
In the longer term, things may get even wilder. Thorpe says if XRP is widely adopted and serves as an essential part of the financial system, its value could increase significantly. XRP is already being used by mainstream banks all over the world. Whether that means a bull market is coming is unclear.
Traditional institutions know that people who use crypto don't need them anymore, and are therefore scrambling to catch up with their own version of crypto.
Crypto bull run: Bitcoin
In a Telegram broadcast, Singapore-based cryptotrader QCP Capital focused on Bitcoin (BTC) and Ethereum (ETH).
It said that following a price surge in the wake of the XRP ruling the market has been moving softly and sideways. Some areas such as NFTs and DeFi are shrinking, and the overall crypto industry is stabilising. However QCP Capital said the BTC price could rise on the back of the Blackrock spot ETF application and the Bitcoin Halving.
According to the broadcast, investors are more optimistic about BTC and ETH going up, despite the market moving sideways. Larger investors have started using an "accumulation" strategy. It can be a sign that Bitcoin and Ethereum whales think a bull market is on its way.
Microstrategy buys up Bitcoin
Another fan of BTC is Michael Saylor. He is the founder and Chairman of MicroStrategy, an American business intelligence company. While Saylor has long banged the drum for Bitcoin – so much so that he's become annoying – he is, at least, putting his money where his mouth is.
Saylor's company MicroStrategy claims it holds 152,800 BTC, equal to 0.75% of the whole BTC supply. It announced recently it was buying 25,700 more, which at the time of writing would put its total BTC holdings at US$5.2bn (AU$7.93bn).
Crypto bull run: M.H. Carnegie & Co.
M.H. Carnegie & Co. is an Australian alternative asset manager. And according to the founder, Mark Carnegie, a surge in crypto popularity is coming. He told Sky News Australia: "I think Blackrock, by launching a Bitcoin ETF, have basically said they are legitimising the asset class. They are the biggest asset manager in the world. Fidelity are doing the same. So this thing is coming whether you like it or not."
Crypto bull run? Mainstream institutions
Crypto exchange EDX Markets was launched in June and it has some ridiculously huge backers including Charles Schwab, Fidelity Digital Assets, Sequoia Capital, Citadel Securities, Paradigm and Virtu Financial.
EDX CEO Jamil Nazarali said in a statement: "EDX's ability to attract new investors and partners in the face of sector headwinds demonstrates the strength of our platform and the demand for a safe and compliant cryptocurrency market."
Bear Market
Not everyone is a fan of the idea that the bull market is on the way. James Comtois of VettaFi, a publication for wealth managers, says that betting on crypto is not a good idea.
"Despite the crypto winter ending, I think cryptocurrency's benefits will freeze up before we know it. The asset class (if it can even be called that…) is a haven for fraud," he says. "The collapse of FTX and the arrest of Sam Bankman-Fried are features, not bugs. They're a Ponzi scheme wrapped in a pyramid scheme."
For now though, it is difficult to find many who say crypto is still in the depths of the bear market. The majority of commentators are going for a cautiously optimistic outlook, or at least a "kangaroo" market.
May the bull market gods look down upon you kindly.