In a fascinating thread on Twitter, a dog owner named Cooper has claimed that ChatGPT saved his dog's life after a sudden illness left a vet searching for a diagnosis. Artificial Intelligence (AI) may be imperfect but the promise it holds for the future is fascinating.
Cooper's Border Collie, called Sassy, was diagnosed with a tick-borne disease. However the dog failed to respond to treatments, prompting another visit to the vet. The vet was stumped, and recommended a wait-and-see approach.
Dog's health begins to fail, ChatGPT-4 to the rescue
Cooper claims in a Tweet, "The blood test revealed an even more severe anemia, even worse than the first day we came in. The vet ran more tests to rule out any other co-infections associated with tick-borne diseases, but came up negative."
Cooper goes on to say that his dog's condition was getting worse. "They suggested we wait and see what happens, which wasn't an acceptable answer to me."
Concerned about Sassy's health, Cooper decided to try ChatGPT-4. He claims he inputted all of the medical data that he had on hand, including detailed blood test results.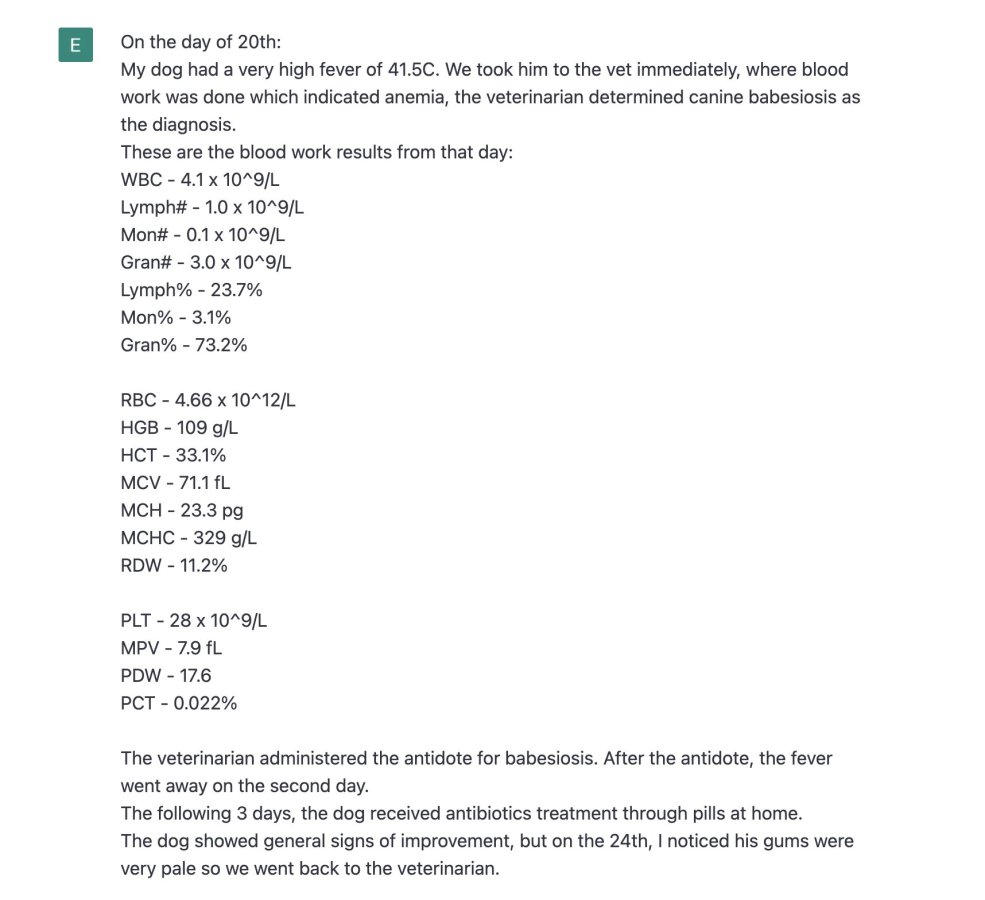 AI diagnosis
Within minutes, ChatGPT-4 reportedly suggested that the dog could have immune mediated hemolytic anemia (IMHA). Cooper claims he brought this diagnosis to a completely different vet, who reportedly confirmed the diagnosis and began treating the dog. Sassy has since made a full recovery, Cooper says, and he attributes ChatGPT4 with saving his dog's life.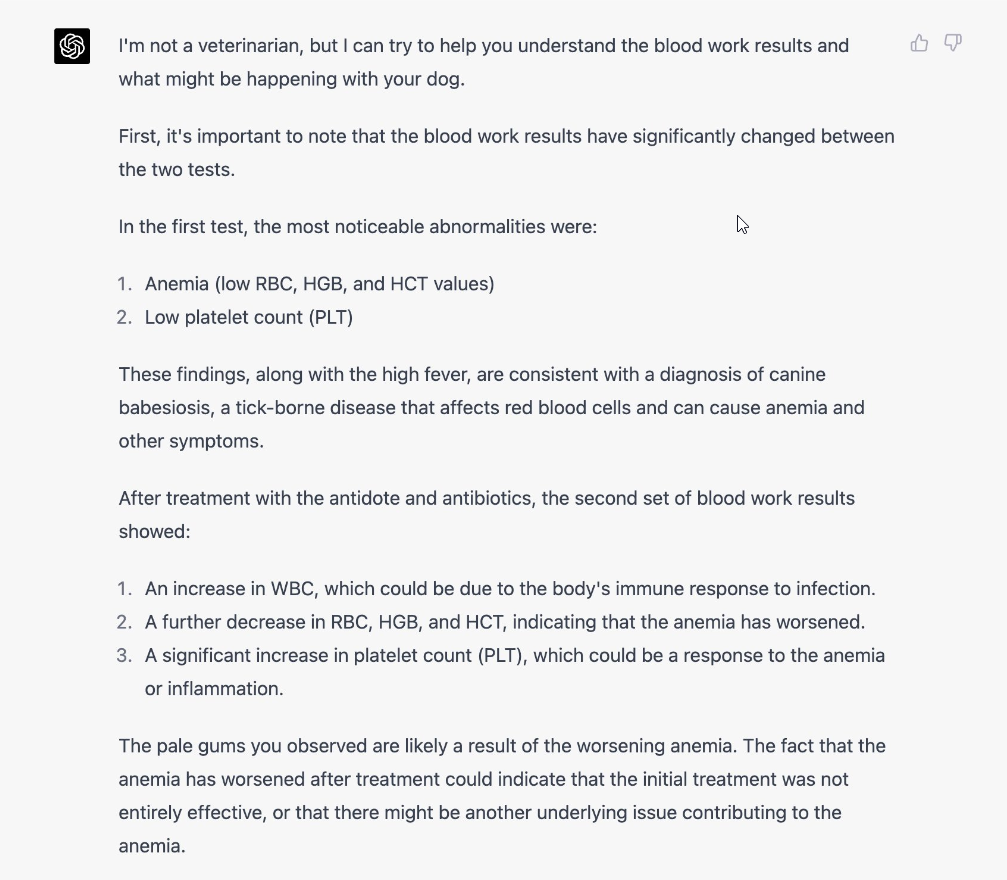 AI assistants like ChatGPT-4 compared the dog's bloodwork and symptoms to vast medical resources available online. The chatbot then returned the best match. While ChatGPT4 was quick to say that it was not a veterinarian — screenshots of its response clearly show that it asserted a professional opinion was needed — the prognosis it produced was seemingly accurate.
Cooper said, "We started the dog on the proper treatment, and she's made almost a full recovery now. Note that both of these diseases are very common. Babesiosis is the #1 tick-borne disease [in dogs], and IMHA is a common complication of it, especially for this breed."
While ChatGPT-3.5 could respond to medical queries, it was widely known as an unreliable source. The previous iteration of OpenAI's famed bot has been shown that it could sometimes arrive at the right diagnosis when presented with medical queries, but its references could be totally made up, among other problems. ChatGPT-4 is the next evolution of ChatGPT-3 and it is hoped that the newest iteration will have a better grasp on medical questions.
Cooper hopes that his story will help other pet owners. However, he also reminded his followers that pet owners should not blindly follow the AI's advice, and should always seek professional opinions.
Doggo has recovered and is happy again. Dogecoin? Pfft. When is SassyCoin coming out?