Australians were buying Bitcoin at jacked up levels last night. This is according to Brisbane-based crypto exchange Swyftx. The claim is based on data from the Swyftx crypto exchange, and from CoinGecko, the world's largest crypto data aggregator.
Swyftx told The Chainsaw: "Aussie dollar trade volumes in Bitcoin outstripped previous calendar year highs recorded on 12 March by 47%."
Dominic Gluchowski of Australian crypto exchange CoinJar agreed that the market was on the move and that Aussies were buying Bitcoin last night. He told The Chainsaw, "Bitcoin's price has soared to its highest level in over a year, and with over three times the trading volume since just yesterday, we're on the edge of a new crypto bull market. A weekly close above USD $32,000 for Bitcoin would confirm it."
Despite all of these crypto enthusiasts buying Bitcoin, a bull market is not a given however, as the hope for one depends on a forthcoming decision by US regulators. While there is speculation that US regulators will approve a spot Bitcoin ETF in the coming months, many have been rejected before. It is definitely not the sure thing that enthusiasts on Twitter are predicting.
Heavy Bitcoin trading
Lead Market Analyst at Swyftx, Pav Hundal, said: "We saw heavy trading early yesterday morning and into the evening among local investors, with tens of millions of dollars of Bitcoin trading across the Aussie market. Australians have been steadily accumulating Bitcoin over the last 12 months but the last 24 hours were out of the ordinary. There remains a significant proportion of the Aussie population who see Bitcoin as a strong store of value. The large majority of yesterday's trades were buys."
Hundal questioned whether any future approval of ETFs in the US had already been priced into the current value of Bitcoin. "If approval is given, I don't think you can see it as anything other than a long-term win for the market. Without an ETF, it is very difficult or impossible for traditional firms in the US to get any exposure to Bitcoin."
Swyftx's trading volume data, and CoinJar's data, match data from other regions of the world.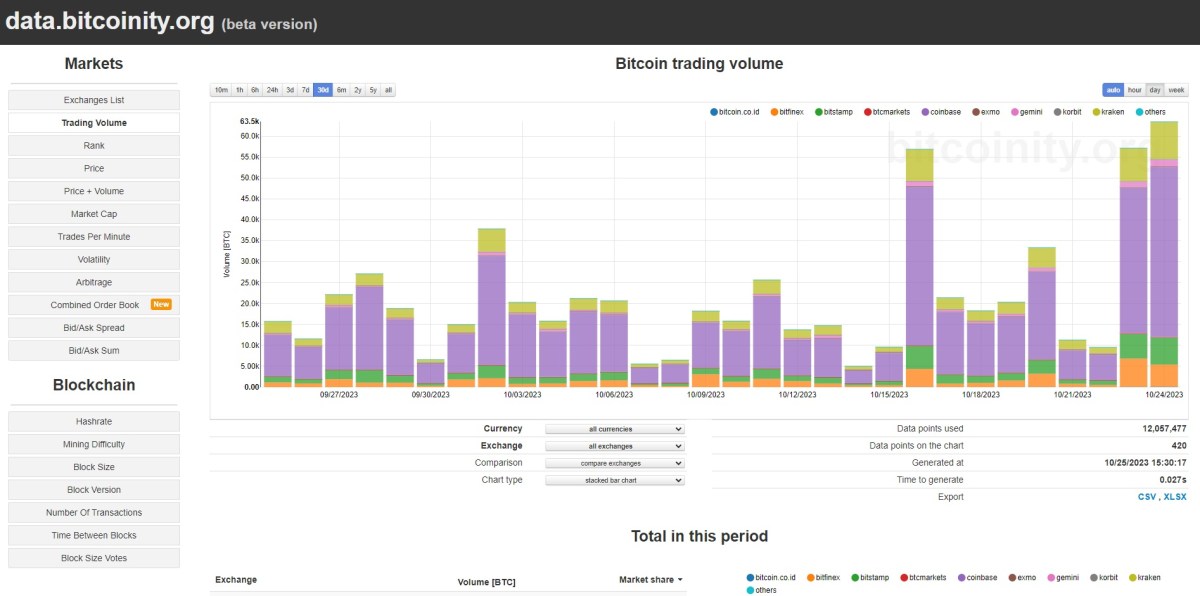 Ray Osthmuller, spokesperson for CoinSpot, said, "As the price of Bitcoin has gone up over 30% over the last 30 days, we've definitely noticed an increase in volume. Previously, market activity was still relatively consistent; however, with Bitcoin at its highest price since May 2022, it's bringing more attention to the market for sure."
Is this the start of new hope for the price of Bitcoin? Or is it yet another flash in the pan, where predictions of all-time-high prices are once again dashed? 
Let's keep watching the SEC.