An incredible story has surfaced after the Department of Justice (DoJ) announced that it seized more a record-breaking 50,000 Bitcoin (worth US$1.13 billion today) linked to the dark web marketplace Silk Road following the arrest of a guy called 'James Zhong' in Georgia.
But wait, it gets better.
As reported by Protos, the police only discovered the stolen Bitcoin (BTC) after Zhong called the police to "report a burglary" back in 2019. He told police at the time that a number of different valuables had been stolen, including "a lot of Bitcoin".
Apparently this was enough to get investigators from the Internal Revenue Service (IRS) interested, and through a mix of "cutting edge crypto tracing" and "good old fashioned police work" they managed to link Zhong to a major financial crime that occurred 10 years ago.
$1 billion in Bitcoin stashed in a "popcorn tin"
So where does one keep more than $1 billion worth of stolen Bitcoin? For Zhong, the best place was in the bottom of a "popcorn tin" hidden under a bunch of blankets in a floor safe, which investigators claim wasn't exactly too hard to find.
According to US Attorney Damian Williams, Zhong had stolen the 50,000 Bitcoin from Ross Ulbricht in a mysterious case of wire fraud that was left completely unsolved for nearly a decade.
"James Zhong committed wire fraud over a decade ago when he stole approximately 50,000 Bitcoin from Silk Road. For almost ten years, the whereabouts of this massive chunk of missing Bitcoin had ballooned into an over US$3.3 billion mystery."

Damian Williams, US Attorney
Bitcoin seized
Zhong used an elaborate trading scheme to swindle Silk Road out of its Bitcoin without ever having to list or buy any of the illicit items on the marketplace. Silk Road gained notoriety for being used to trade illegal drugs and other illicit goods before its founder, Ross Ulbricht, was sentenced to life in prison in 2015.

He allegedly tricked Silk Road's payments system into deploying the 50,000 Bitcoin into wallets he owned by setting off more than 140 rapid-fire fake transactions on the online black market.
The Special Agent in charge of the case Tyler Hatcher said Zhong then used a sophisticated web of "complex transactions" to try and obscure the paper trail but due to the public nature of blockchains, investigators were able to eventually pin Zhong with the blame.
Zhong was arrested in November 2021 and pleaded guilty to committing wire fraud in front of a US District Court on Friday November 4. The sentence carries a maximum sentence of 20 years imprisonment but due to the circumstances around his case, it's unlikely that Zhong will receive the maximum sentence.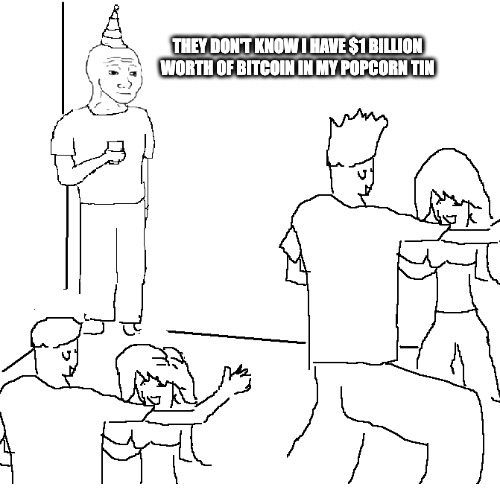 Zhong
What makes Zhong's case even more interesting is that despite being capable of executing an elaborate trading scheme to defraud Silk Road, he made a series of questionable blunders along the way.
According to the DoJ, Zhong used a crypto exchange loosely linked to his name to profit from his Bitcoin holdings in 2017. This was a crucial element that led investigators to eventually end up pinning him with the crime. Zhong's name was also publicly linked to an 80% share in a company that held "substantial real estate holdings" in his local area.
This case is one for the record books, with the 50,000 Bitcoin — today valued at US$1.13 billion — marks the largest sum of cryptocurrency ever seized by government authorities.