Bitcoin crash: Investors in both the cryptocurrency and stock markets have been left in bit of a confusing position. This morning Jerome Powell, the Chairman of the US Federal Reserve announced that rates would be going up a mere 25 base points (or 0.25%) bringing the overall interest rate to 4.75%.
So, why the confusion?
Well, the majority of analysts kind of expected Powell to come out swinging against inflation and tell crypto and equities investors that they were getting ahead of themselves by fuelling another rally that seems to based purely on speculation, rather than on any solid economic ground.
Instead, the tiny interest rate hike has provided fresh fuel to investors looking to pile back into risk-on assets like Bitcoin (BTC) and other cryptocurrencies.
Since the beginning of this year, Bitcoin has been leading the crypto market on its biggest rally since the early days of 2021, with the flagship crypto asset having grown more than 43% since January 1, currently trading at US$24,000. The S&P 500 — the stock market index that tracks the 500 largest companies in the US — has rallied nearly 8% since the start of the year as well.
Powell
Unfortunately for the realists in the room, Powell seems unphased by the broader economic conditions, pointing to opaque data that suggests inflation — which currently hovers around the 6% region — could be brought down to back down to a target of 2% in the coming months.
"So, it is important that the overall financial conditions continue to reflect the policy or strength that we're putting in place in order to bring inflation down to 2% and, of course, financial conditions have tightened very significantly over the past year," Powell said at the Federal Reserve conference on Wednesday evening.
While this announcement has given excitable investors and speculators all the ammunition they need to keep pushing the bull market narrative, not everyone is convinced that crypto markets will stay in the green for long.
Is a Bitcoin crash coming?
"I believe today's FOMC will negatively affect Bitcoin's momentum in the coming weeks. The market is overly optimistic regarding a swift [Federal Reserve] pivot. Still, I also expect [Jerome Powell] to use the opportunity provided by the strong markets in January to be hawkish and maintain a steadfast focus on the war on inflation," wrote Arcane Research analyst Vetle Lunde.
When Lunde talks about a "pivot" here, he's talking about the Federal Reserve changing its stance on inflation which would see it start cutting interest rates instead of increasing them.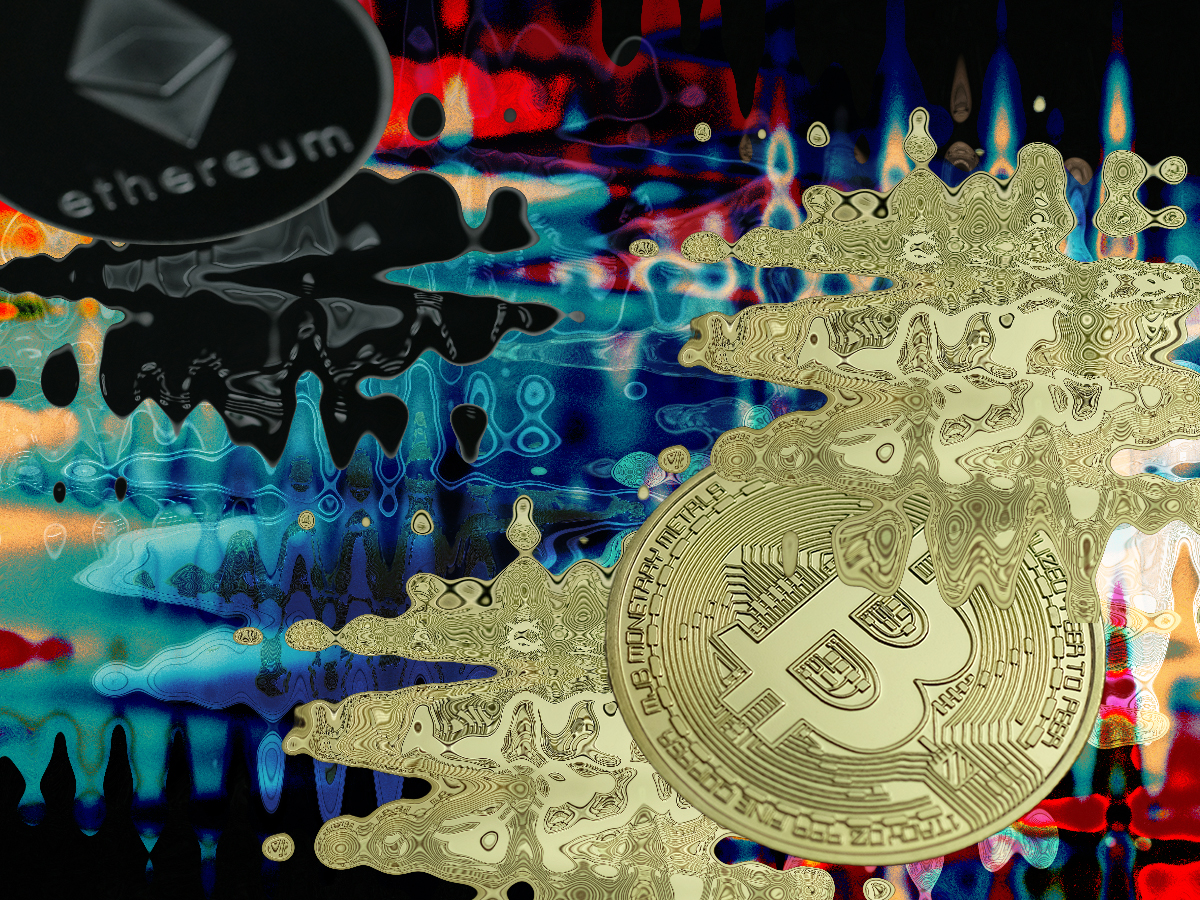 Overall Lunde expects that Bitcoin investors should prepare themselves for the unpleasant reality that price of the asset will start to stagnate moving forward.
"Both US$25,000 and US$28,000 are hefty resistance areas, and BTC is currently finding itself straight in the middle of the "in-between devastating industry collapses range" … the odds are high that we will be re-accustomed to this bland trading range in the foreseeable future," Lunde adds.
Bitcoin crash?
In correspondence with The Chainsaw, eToro market analyst Josh Gilbert took a similar line of thinking.
"The 25bps move was priced into markets, but it was investors believing that we are nearing the end of rate hikes that has seen this move higher in crypto markets. Powell isn't willing to say a pause is in sight, given that it's easier to cut if the Fed make a mistake rather than re-tighten."
Gilbert says that Bitcoin and crypto investors think that inflation is coming down regardless of whether the Fed chooses to reiterate that the inflation fight isn't over, which leads them to believe that interest rate cuts are potentially on the cards later this year.
"Crypto investors are probably getting ahead of themselves right now but they'rere willing to take a bit more risk as they re-position for what's ahead," Gilbert adds. "Bitcoin is up 70 per cent or so from the current cycle low, and I wouldn't be surprised to see some profit-taking around these current levels".
So will this tiny hike lead to a Bitcoin crash in the near future? Only time will tell. But for now, investors need to understand that Powell has given a rallying market a whole cache of fresh ammunition.
This is great news for Bitcoin bulls, but it's hard times for bears and anyone else who chose to sitting on their hands while this rally took place. Now, they must mull over just how much FOMO they can handle.