A Bitcoin cartoon has hit the kids' show circuit. It explains the ins and outs of Bitcoin for kids (and for all the adults who don't understand it yet.) The Tuttle Twins (and a racoon) will help everyone learn!
A kids' cartoon, designed to teach kids about the financial landscape, has arrived online. And here's the good news: Parents who are struggling to understand the world of cryptocurrencies can use the cartoon as an excuse to educate themselves, while pretending to play it for the halflings. So everyone wins.
The show, called the Tuttle Twins, is free to watch.
Bitcoin cartoon: Tuttle Twins
There aren't many shows that teach kids important concepts like economic freedom and personal responsibility. Tuttle Twins TV is a show that aims to do just that. However, what one parent considers economic freedom might be different to another parent's idea. But teaching kids about money or even cryptocurrency at a young age is certainly an interesting idea.
The show follows the adventures of the Tuttle Twins, Ethan and Emily, as they learn about economics, cryptocurrency and other concepts like the law. The kids learn from the adults around them, such as their grandmother and her pet raccoon, Derek. Along the way, they encounter a bully named, of course, Karen. Karen wants to foil to their positive values.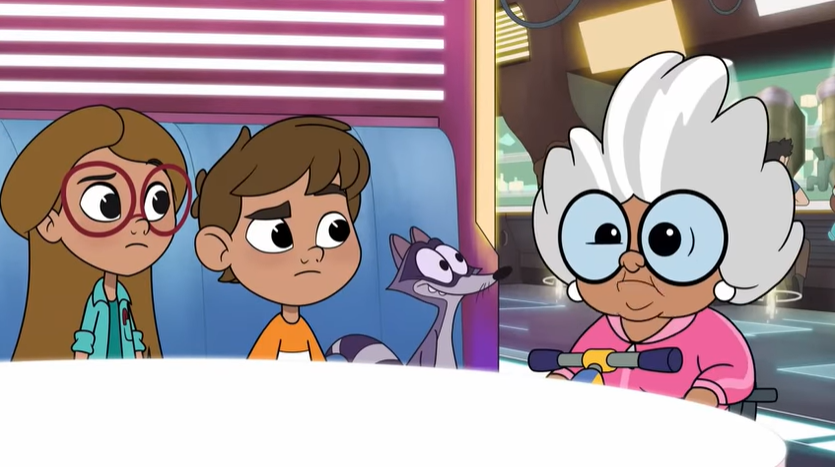 In addition to the TV show, there are also books with the same characters. The books and TV show have the same aim: to educate kids about freedom, money and the law, according to the ethos of the creators.
There is also a "Choose Your Consequence" book series. These books get children to make choices for the characters, and then see the consequences of those choices play out.
Getting kids crypto-wise from a young age is certainly a novel concept. But you might just want to watch it first to see if it aligns with your values as a parent.