A Banksy exhibition in Adelaide is the focus of intrigue after some suggested it used AI to generate descriptions for some of the artist's works.
The Art of Banksy: Without Limits is currently on exhibition at the Myer Centre in Adelaide. A few days after the exhibition opened on August 24 a user who attended the event shared photos of their experience on Reddit and said they thought AI could have been involved in the descriptions of the artwork.
"So many repeated [or] looping paragraphs and descriptors that don't always even match the image," wrote the Redditor.
For example, the label that describes Banksy's "Love Rat" (2004) states that the painting "depicts a rat holding a brush … to paint the word 'love'". However, a glance at said painting shows the rat in the painting isn't even writing the word "love" – instead, the animal is drawing a heart symbol.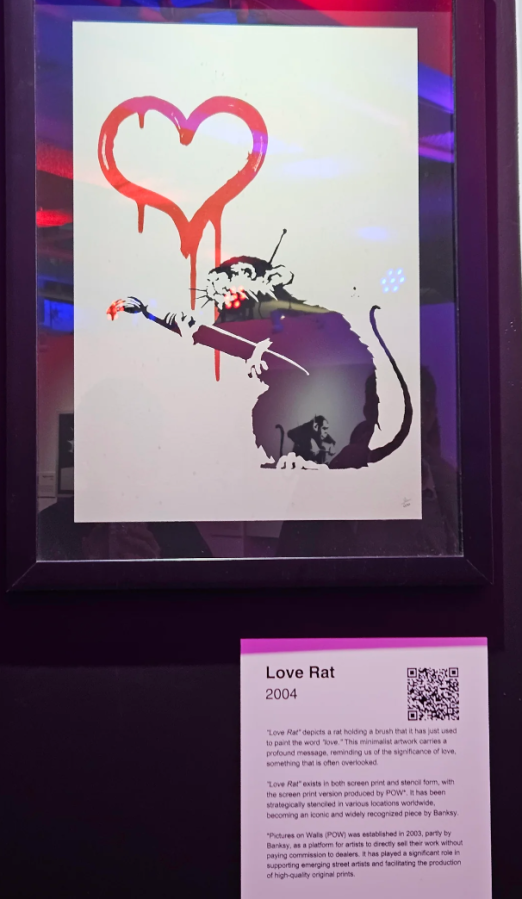 Next, labels for the paintings "Love Rat" (2004) and "Flower Thrower On Flag" (2003) both contain the repeated phrases "iconic and widely recognised".
One Redditor highlights another error on "Flower Thrower On Flag": the artwork's description states that the character in the painting is "throwing flowers against a wall". However, the said character is actually not performing said action. The original work was painted as a mural at the West Bank Wall that separates Israel and Palestine, which could explain the confusion behind the labelling. 
"… this is a classic error that could be caused by a prompt like 'Banksy, guy throwing flowers, on wall'," they said.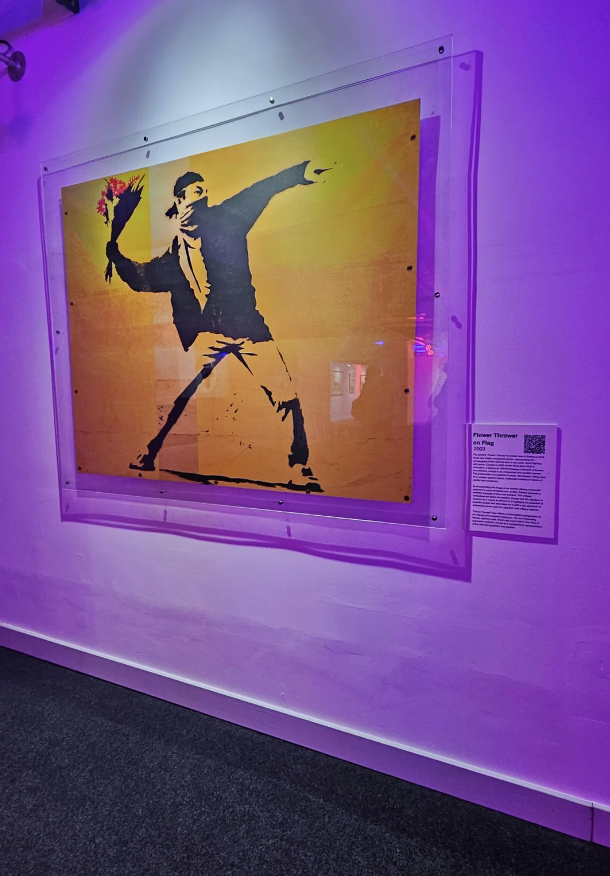 Another painting, "Mother Teresa" (2006), also contains an awkward syntax error after the first sentence.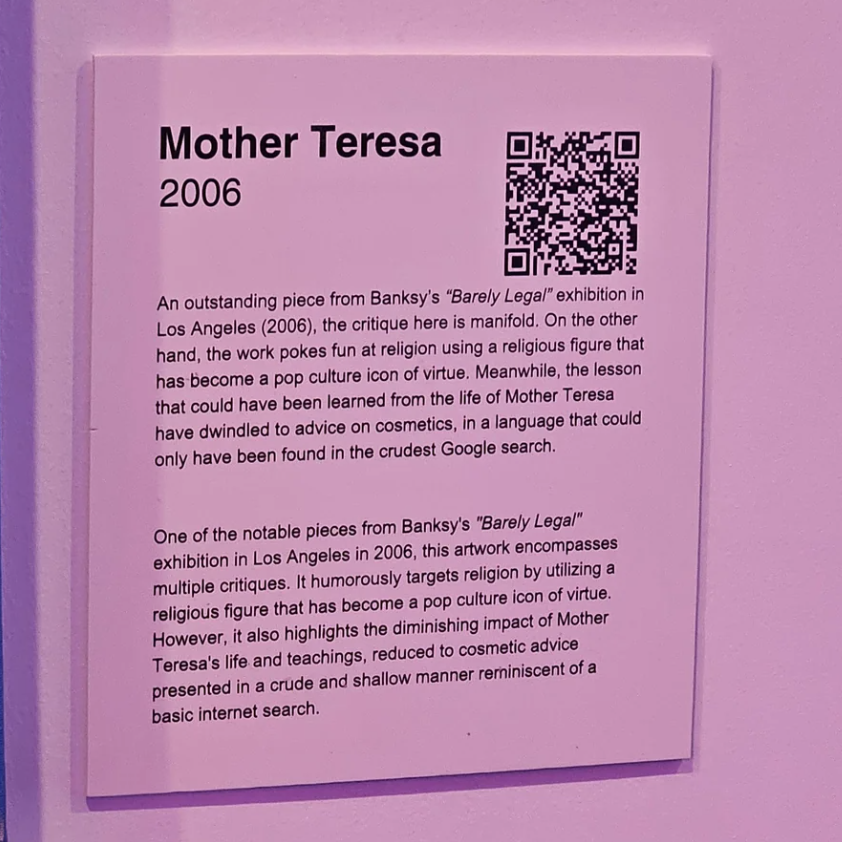 One sharp-eyed user highlighted the use of American spelling for words like "stylize", "recognize", and "vandalize", which they claimed served as a "real giveaway" that the paintings' descriptors, at the very least, may not have been written by a local curator.
Banksy, art, and AI
Other Reddit users soon weighed in.
"Surely if you are using AI you would at least have some sense to f*ckin' proofread it to make sure it makes sense … I'm sure there would have been someone in the art community that would have volunteered to write a paragraph about each piece if they wanted to save money," wrote a top comment.
"… I am an art student and I could have just written these for a small amount of cash," one wrote.
A recent study found that humans possess a natural bias against AI when it is used to create music and art. This is because we believe AI poses a "profound ontological threat" to our humanity. Or in other words, AI art challenges what it means to be human.
The Chainsaw has reached out to the organisers for comment.
The Art of Banksy: Without Limits is on until September 28, 2023.