Cryptoland has been pretty quiet since FTX. Now, as Binance and Coinbase are in hot water with the SEC, fears of the Web3 industry being slowly annihilated has begun. But this doesn't seem to worry Aussies in Bali.
On the other side of the world in Bali, Indonesia, it seems like some people on the island are unfazed by the saga that's unfolding in the West. A group of Aussies who are Web3 enthusiasts are trying to grow the Web3 community in the region – in fact, they've been living in Bali for months now trying to make it happen.
James Rowdy, 33, is a Web3 community builder originally from Melbourne who has now been in Bali for two months. He spoke to The Chainsaw via video link. He shared that contrary to mainstream media narratives of an enduring 'crypto winter', not everything is doom and gloom across the world.
Rowdy, alongside other Australians in crypto, held a month-long crypto 'campaign' to spread knowledge about crypto on the Indonesian island.
"It was a range of different events: education workshops, we went on a yacht, a rave in the forest… it is to get people sensitised to a digital nomad lifestyle," he says.
The island is still "crypto-friendly"
In May, Bali governor Wayan Koster issued a warning to tourists cautioning them against using crypto as payment on the island.
"Foreign tourists who behave inappropriately, do activities that are not allowed in their visa permit, use crypto as a means of payment and violate other provisions will be dealt with firmly," Koster told Channel News Asia.
However, Rowdy says such reports are misleading, and Bali, in actuality, remains a very crypto-friendly island.
"In my opinion, the Western countries are cracking down on the crypto industry are strangling innovation and strangling Web3," he says.
"My friend and I have been to Bali and Vietnam, and seeing the crypto adoption rate and how much friendlier they are in Asia towards crypto, I think Web3 gives those in developing countries a new lease of life," Rowdy explains.
Parq, for example, in the town of Ubud on Bali, is a small community where developers and builders convene to build crypto products. Indonesia's largest crypto exchange, Tokocrypto, last year also launched a 'crypto clubhouse' called T-Hub in Bali, the first crypto co-working space of its kind in Asia. However T-Hub is temporarily closed at the time of writing for reasons unknown.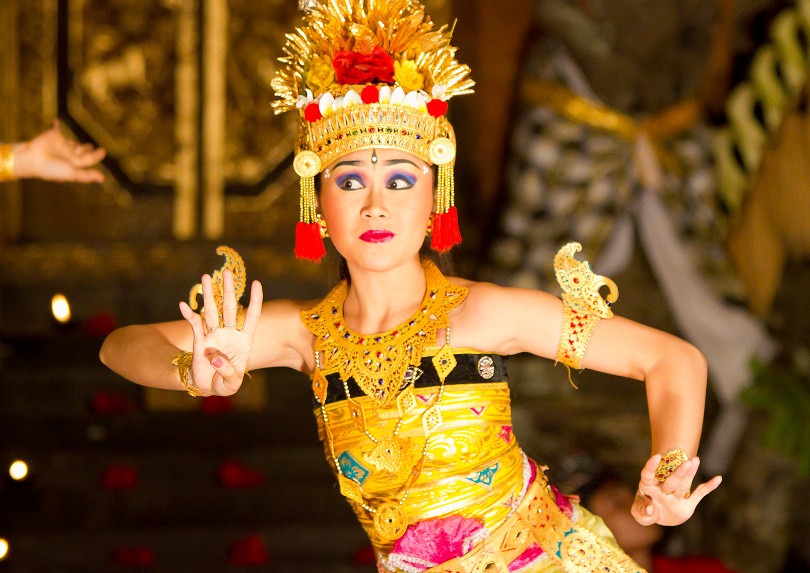 Crypto nomads in Bali
Renee Louise, a chef and crypto trader from Queensland, spent four weeks in Bali catching up with other Aussies. She tells The Chainsaw that she and her peers spent six months planning for their trip to the island.
Louise, who also owns an NFT project called 'Victory Harvest', says she does not have developing experience. So, the month-long Bali event has helped her learn more about crypto. In fact, she learned so much that she went on to win a hackathon during her second week in Bali, and took home $5,000.
"There was a panel of five judges, some who are developers and VCs, and I got really amazing feedback on my pitch," Louise said.
"There were so many events every day… workshops, wellness sessions like yoga, massages, spa days… every week, there would be new people coming and going," she shared.
On Bali's crypto-friendly stance, Louise thinks that it appears to be largely applicable for foreigners on the island instead of locals.
"You can't go and pay with Bitcoin anywhere," she says.
Foreigners vs. locals
When it comes to securing jobs on the island, things are also pretty restrictive for foreigners. "You can do anything you want as long as you're a foreigner in a trade overseas, but when it comes to on-the-ground jobs, that's where it kind of stops," she says. This means that, presumably, crypto nomads living in Bali are able to work remotely for a company based overseas, but not for an Indonesian crypto firm.
Where to next for our Aussies who have experienced Bali? The crypto world's eyeballs are on Binance and Coinbase right now, but our friends in Bali remain focused on what is in front of them.
Rowdy shared that he plans to move to the island permanently with his partner in September this year, and continue expanding NFT APAC. Louise, on the other hand, is working on her NFT project whilst connecting with like-minded people in the Web3 space.
"I would seriously consider moving to Bali because that's how much I really liked it," she said.