Joe Rogan is no stranger to controversy. The polarising figure has had a litany of controversial figures on his podcast in the past. But the recent advent of AI has allowed one particularly ardent fan to push that envelope even further, creating episodes of The Joe Rogan Experience featuring the likes of Andrew Tate, Donald Trump, and Sam Altman, OpenAI's boss. All of them entirely generated by AI.
An Australian YouTuber operating under the name 'The Joe Rogan AI Experience' is gaining massive traction on the video-sharing platform. Having joined just three months ago in early February, the channel now has over 11,200 subscribers with total video views nearing one million.
The Chainsaw managed to speak to the person behind the channel via video call. Hugo, a creative director at a Sydney-based VFX studio, dialled in from Jakarta – we spoke to him about the channel, AI, and his thoughts on the technology's threat to creative industries.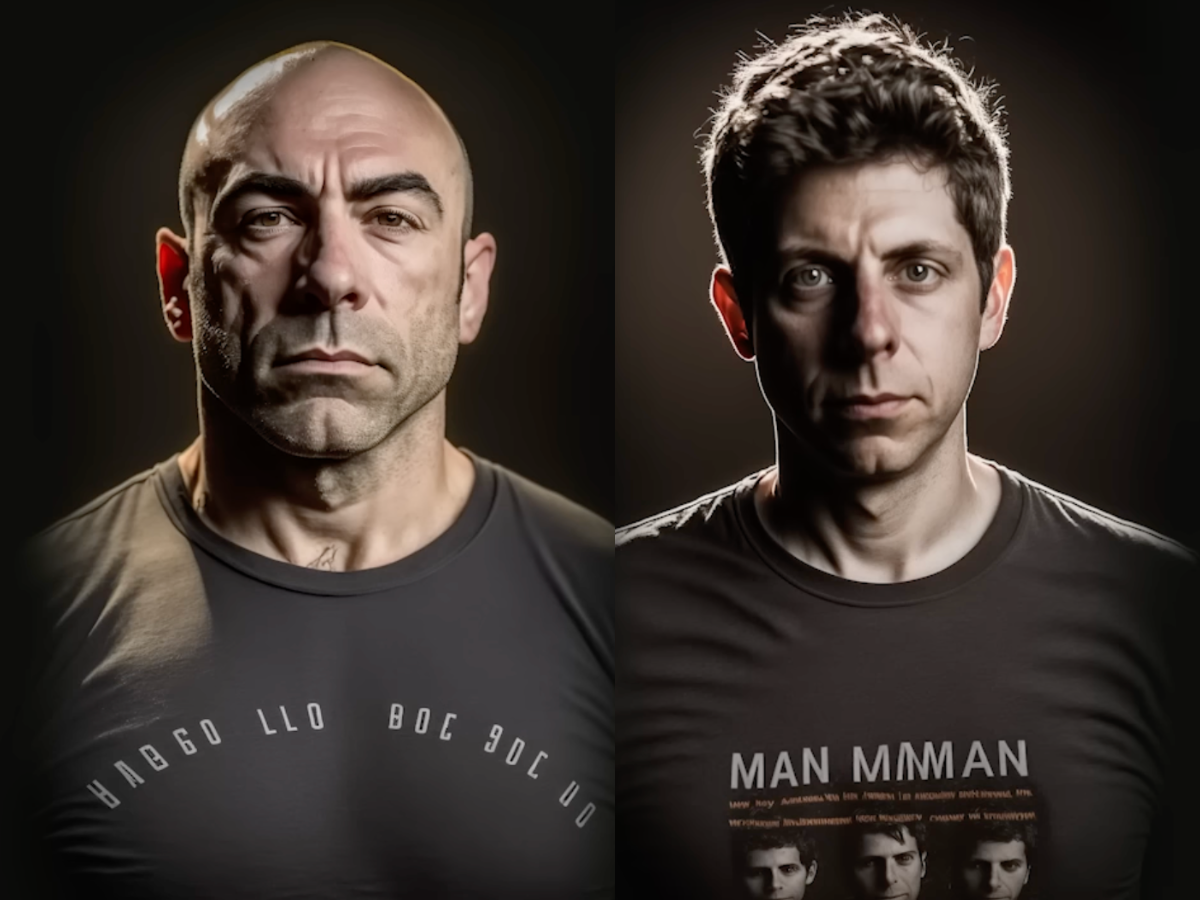 Why, of all people, Joe Rogan? Hugo, simply put, is a huge fan of Spotify's highest-paid podcaster.
"I've been listening to his podcast for many years now… I knew what Joe Rogan speaks about when he goes on, I know the kind of cadence [and] speech of a classic Joe Rogan podcast [and] how chill it is," he explained.
As a former sound engineer, Hugo thought that existing AI-generated podcasts had much room for improvement when it came to audio quality. So, that's where he saw a way in.
Every aspect of Hugo's podcasts are generated with AI, from the cover image to what is spoken by 'AI Joe Rogan' and his imaginary guests. Hugo shares that the images for his AI characters are produced with Midjourney and Stable Diffusion. In fact, his videos are so scarily real that they managed to attract the attention of Joe Rogan himself.
In April, Rogan responded to a trending tweet about the channel's episode featuring AI Joe Rogan and AI Sam Altman. The episode attracted over 505,000 views.
"This is going to get very slippery, kids," the real Rogan tweeted.
Hugo told us that he somewhat expected Rogan to notice him on social media at some point: "It wasn't a surprise to me at all," he says, noting it was one of several goals he had for himself when he launched the YouTube channel. However, he had hoped that Rogan's reply would've been something more substantial, like a shoutout on a podcast episode as opposed to a single Tweet.
AI and Hollywood
Hollywood writers are currently on strike, demanding for better pay and workplace conditions, and one of the main demands is to restrict the use of AI when writing scripts for film and TV.
According to Reuters, Hollywood's screenwriters do not want their material to be used as data to train AI systems, and they do not want to fix "sloppy first drafts" generated by AI. The Writers Guild of America also proposed that material generated by ChatGPT should not be considered as "literary material" and "source material." The inference there being that studio executives would use ChatGPT to generate vague story ideas and treatments, and the writers subsequently tasked with turning those into fully-fledged scripts could be paid substantially less as mere editors, as opposed to the originators of the story itself.
It is clear that Hugo is enjoying the powers bestowed upon him by AI. He is, at once, a producer, director, screenwriter, audio engineer, and an artist. We asked Hugo what he thinks of the ongoing news from Hollywood, and he appears to be in strong support of AI technology in creative industries.
"[The presence of AI] is the exact same as when 3D came in… there's only going to be two types of artists in the future: the ones who use AI, and those who are not artists anymore," he claims.
"I think there is always going to be a place for humans to do creative jobs, but [AI] will level the playing field so much that you would have to be really creative in your output."
As for any hints on who else may be appearing as guests on 'The Joe Rogan AI Experience', Hugo remains tight-lipped, but assures us that he has a long list of AI guests.
In a parting quip, Hugo shared that a few days ago, someone emailed him asking for a job with The Joe Rogan AI Experience YouTube channel.
"[The person] was offering help with creating short-form content from the long podcasts, like TikTok videos. And I told him, 'I'm sorry, I don't need your help, I've already got AI to do that.'"
"This was the first instance where I could really see AI taking someone's job," he said.