Andrew Tate, a polarising influencer who never fails to be brimming with controversy, has had some of his Bitcoin investments confiscated by Romanian authorities while languishing in a jail cell.
Andrew Tate has been locked up in a Bucharest jail cell along with his brother Tristan since the 29th of December last year, after his compound in Romania was raided. While no charges have been filed against him, Romanian officials have said he is being held on suspicion of human trafficking.
Tina Glandian, a US lawyer representing the pair, said that their "detention without charge for more than 30 days was a violation of international human rights law."
Mateea Petrescu, who does public relations for Andrew and Tristan Tate, said Romanian police had seized hardware wallets from their compound.
According to Petrescu, Andrew's cold wallet had five Bitcoin (US$111,340) and Tristan had 16 Bitcoin on his cold wallet (US$467,625).
Not only have the Tate brothers had their Bitcoin taken, but authorities have also seized luxury cars, watches, and property.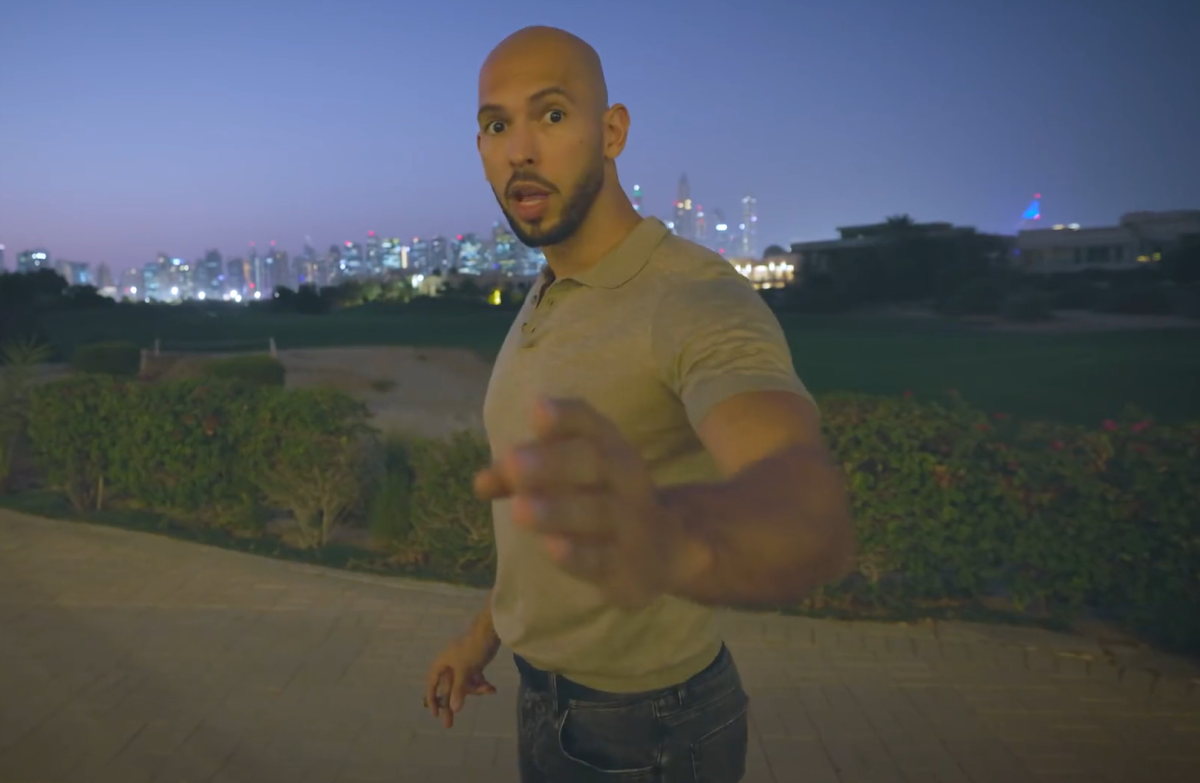 Tate and his rise in notoriety
Andrew Tate started his notorious rise as a UK Big Brother contestant. He was also a kickboxer and morphed into an influencer and social media curiosity. Eventually, he was banned across most big social media platforms for his opinions about the position of women in society. However, this seemed to only push his popularity further into the mainstream.
For example, 'Andrew Tate' was the most searched person on Google in 2022 under the query "Who is..?"
Since Elon Musk took over Twitter, Andrew Tate has resurfaced on the microblogging platform.
Andrew Tate and Bitcoin
Tate has claimed all along that he made a fortune in crypto, and it seems that after his stash was seized, his claims might just be true. Tate has been mostly positive about Bitcoin, especially in terms of moving large amounts of money across the world.
"If you ever tried to send a million dollars, which I've done through a bank, you will see the levels of bullsh*t you have to go through. It's my money that I made and I'm sending it to somebody. But I have to go through weeks of papers and questions and garbage. And it bounces back and it's blocked, then, new pieces of paper and letters from tax authorities and interviews. Whereas with Bitcoin, I press two buttons, it costs me 35 cents and it's done in three minutes."
He also said that t there are too many people with a lot of money, who are tired of banks.
"That's why Bitcoin will never go to zero. Because there are too many people with a bunch of money who do not want to be playing these games, whether they're criminals, or they're legit. The banks just don't like that I'm trying to move my money."
The Tate brothers will remain in jail until at least February 27, 2023.