Aiden Pleterski, a 23-year-old from Canada and a self-proclaimed "crypto king", claims to have been kidnapped and tortured after allegedly scamming millions from crypto investors last year, recently uncovered court documents have revealed.
According to Canadian media outlet CTV News Toronto, a new 750-page report released in March detailed the latest findings about Pleterski's alleged role in a crypto and foreign exchange scam in September 2022 that saw CA$40 million lost (AU$43.7 million).
Who is Aiden Pleterski?
Aiden Pleterski, 23, is the Ontario-born owner of AP Private Equity Limited, a company which works with clients to invest in crypto and foreign exchanges. In August 2022, the company was declared bankrupt by the Superior Court of Justice in Ontario.
A bankruptcy trustee report released around the time stated that over 150 investors handed over a total of CA$20 million (AU$21.9 million) to Pleterski, however it's not clear where the funds had gone. Meanwhile, the young man reportedly owned 11 expensive cars, rented a waterfront home for CA$45,000 (AU$49,200) per month, and owned five to six watches ranging between CA$200,000 (AU$218,900) to CA$400,000 (AU$437,900) in value.
Only CA$2.2 million (AU$2.41 million) of assets have been recovered up until now, and Pleterski's luxury cars were seized as part of ongoing investigations. There is even a website dedicated to spreading awareness about allegations against Pleterski.
Abducted and abused?
Court transcripts of Aiden Pleterski's father aired the claim that his son was allegedly kidnapped in the middle of the night in December 2022 and held for around three days, during which time he was said to have been driven around and beaten. The only person he was allowed to contact during this time was his landlord, the claims assert.
"He was taken. They basically held him for approximately three days, drove him around different, various parts of southern Ontario, beat him, tortured him, allowed him to make specific phone calls to specific people only. I was not one of those people that he was allowed to contact," His father reportedly told the court.
Pleterski's landlord claimed to have received multiple calls at odd hours from Pleterski, claiming he was asked to pay a ransom of CA$3 million (AU$3.28 million).
"… it was late at night… then at around 1:30 a.m., I finally had enough, and I picked up the call," the landlord reportedly told the court.
A few days later, Pleterski claims to have been dropped off at his home and told to produce the CA$3 million (AU$3.28 million) sum.
"Young Bill Gates"
Pleterski's Instagram account is still active and shows several old photos of the Canadian posing with luxury cars and wearing designer clothes, all of which were posted around March 2021 and November 2022. His most recent post was dated November 30, 2022, before court proceedings began.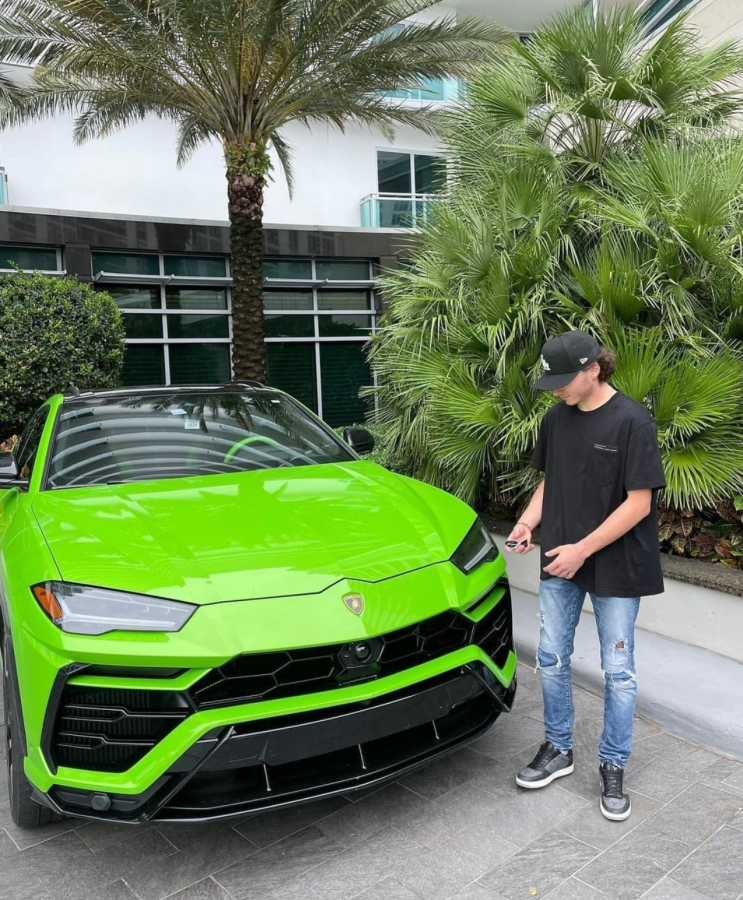 Local media reports state that investors viewed Pleterski as a "young Bill Gates", and the 23-year-old called every week a "winning week."
Daily Caller, a news site founded by FOX News host Tucker Carlson, even ran a profile feature of Pleterski in 2021. "A garage stocked with 13 luxury cars is pretty self-explanatory, and so is the constant praise and acclaim that Aiden receives for his work," the article reads.
Pleterski's father said "at some point" he became aware that his son was involved in crypto investing. Both Pleterski's parent's allegedly benefited over CA$1.1 million (AU$1.2 million) from his son's ventures.
As of writing, Pleterski's whereabouts are unknown. The Toronto police force told CTV News that they "could not confirm any information that would identify a victim or witness in relation to the investigation."
The case remains ongoing.