Woolworths has a connection with ChatGPT. The AI use may be even more widespread than we think.
Last week, an eagle-eyed Redditor shared on the r/ChatGPT subreddit that a product being sold online on Woolworths appears to have had its description written with ChatGPT.
The product, a ready-to-drink beverage by Japanese brand Kirin, is currently available for purchase at $19.99. It's stocked on the supermarket giant's Everyday Market Partner marketplace, where consumers can buy products that are not sold by Woolworths directly from other suppliers.
The product description has since been amended, but a plug on the Wayback Machine indeed shows that its original description included a phrase that strongly hints at the use of OpenAI's hit chatbot.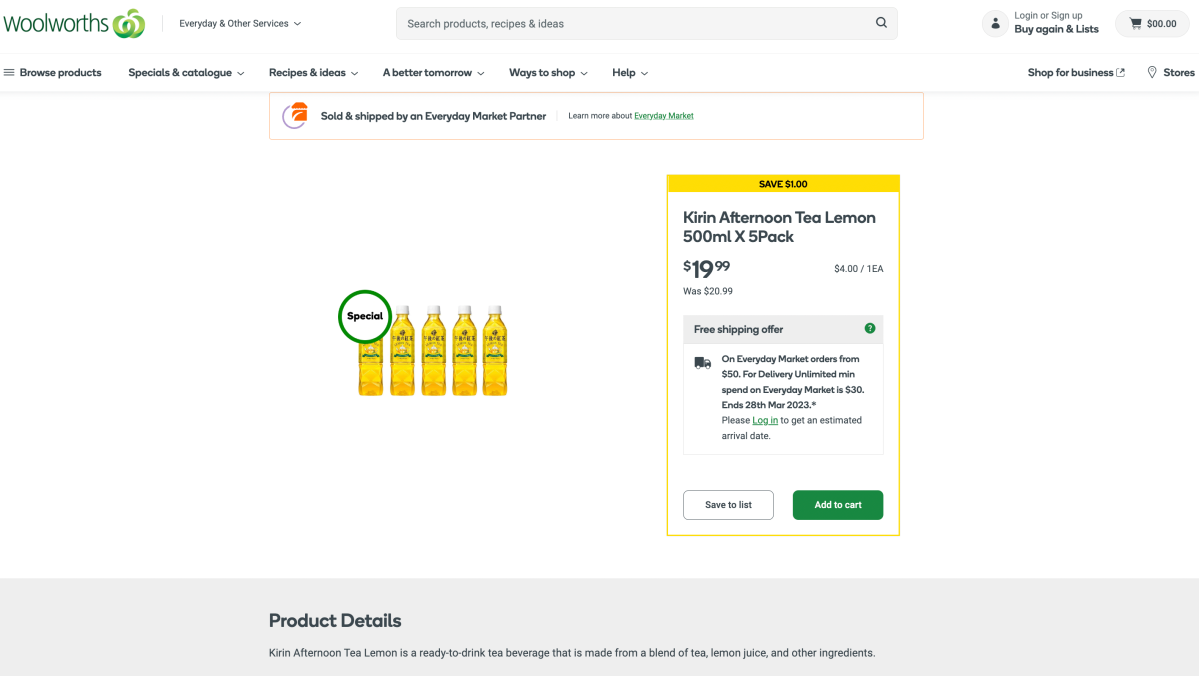 Woolworths: The giveaway phrase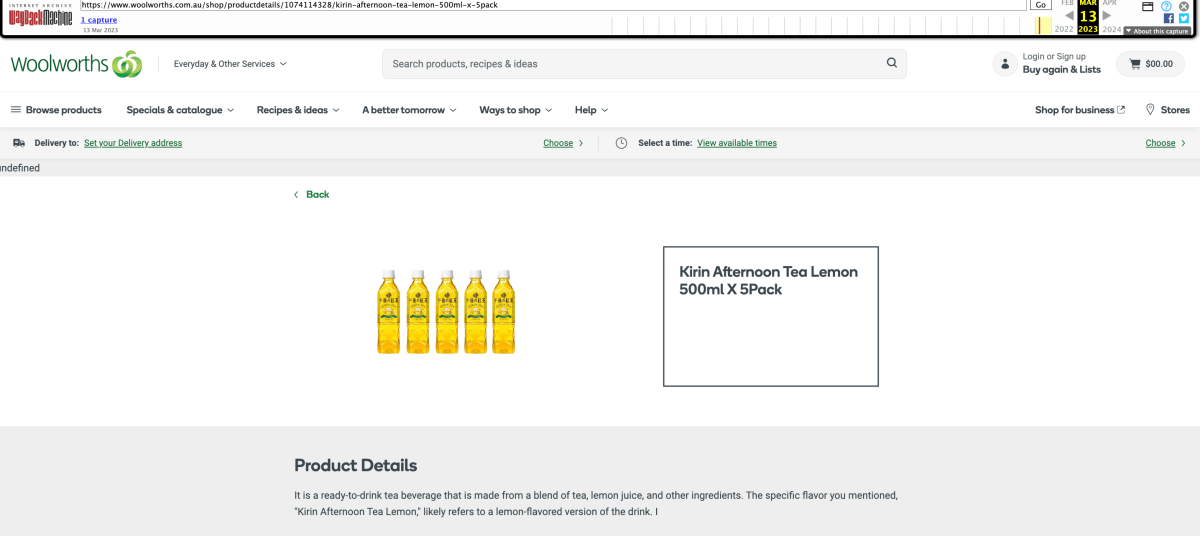 In a reply thread, another user questioned: "How do you know it's ChatGPT?"
A community member suggested that the phrase "likely refers to" was the dead giveaway.
"No human wrote that outside of a research paper but GPT uses the phrase all the time. It's weird, that was even a lazy usage of ChatGPT."
Another also pointed out the careless mistake of not removing the word "I" after the last sentence. But given the items sold on the site come from Woolworths' "Everyday Market partners", it is possible the description was provided by a supplier.
Woolworths declined to comment on its use of AI or ChatGPT in crafting product descriptions, but told The Chainsaw: "We use bots in some of our customer service interactions."
Woolworths: ChatGPT in supermarkets, yes or no?
Would a shift to using AI to write product descriptions be embraced or rejected by consumers? It depends, says Seyedali Mirjalili, Professor of AI Research and Optimisation at Torrens University.
"Tech lovers might appreciate having product details and descriptions to be written or even visualised by cutting-edge technologies such as ChatGPT," he tells us.
"Others may appreciate the human touch in this process to make it more creative. Factors that might influence customers' reactions to this practice are accuracy, trust, clarity, and brand perception."
Should supermarket chains like Woolworths lean into future technology like AI? Yes, Professor Mirjalili tells The Chainsaw, but they do not have to rush it.
"Generative AI can be used to automate various tasks, such as product description writing, multi-media creation, customer service, and inventory management. These can drastically save time and reduce costs for businesses. However, it is important to consider the potential risks associated with using generative AI, such as ethical concerns, privacy issues, and the need for ongoing maintenance and updates," he says.
GPT-4 is now live
Amidst the saga that unfolded about Silicon Valley Bank, OpenAI launched GPT-4, the latest version of its popular AI tool that powers ChatGPT.
GPT-4, described as a "multimodal model", is capable of handling 25,000 words of text – that's triple the size of GPT-3.5, its previous model. For more about GPT-4 and what industry professionals have already used it for, we've written an explainer here.
Appointing ChatGPT as a writer
Professionals from top to bottom have been deploying the chatbot assistant to generate content. In the US, a politician used ChatGPT to write her opening speech at a White House hearing.
"For those who think the advances in AI won't impact them, think again," she said.