Threads is a new social media app, let loose onto the world by Mark Zuckerberg and mates, in an effort to take market share from Twitter. Here is what we know about Threads so far.
In a battle royale between Elon Musk's microblogging platform Twitter, and Mark Zuckerberg's Meta (overlords of Facebook and Instagram), Meta have unleashed a new app called Threads. This is seemingly a direct competitor to twitter. Meta has made a website featuring a countdown to the app's release.
This move comes after the richest man in the world, Musk, bought Twitter back in October of 2022.
While Musk's Twitter is down on revenue, and is struggling to regain its commercial nous, Meta is moving in, perhaps to take advantage of the the upheaval at Twitter.
Existing competitors to Threads
While Twitter is one of the most famous platforms in the world, it already has very strong competitors. TikTok continues its march as the "original Twitter killer" with 1 billion users worldwide, against Twitter's 300m globally. TikTok is not exactly the same, however. Jack Dorsey's "BlueSky" is also trying to make a dent in the popularity of Twitter, with 180,000 already on the platform and 1.9 million on the wait list. Other platforms like Mastodon are also having a play for market share.
Threads' secret weapon, however, will seemingly be that it is closely integrated with Instagram. Recent screenshots from the Apple App Store show an app that is very similar to Twitter. Instagram has one billion users worldwide, and if users of Threads can bring their followers with them from Instagram, then this has the potential to be a true "Twitter killer."
On the Apple app store page, the spiel says, "Threads is where communities come together to discuss everything from the topics you care about today to what'll be trending tomorrow. Whatever it is you're interested in, you can follow and connect directly with your favorite creators and others who love the same things — or build a loyal following of your own to share your ideas, opinions and creativity with the world."
Privacy issues
While more details are scarce, people wanting to download Threads can see the data information that Threads wants from users. Many are not happy at just how much personal information users need to hand over to use the app.
Facebook has very low trust with its users after a data scandal where Facebook was sued for losing control of its users' data in 2021.
Jack Dorsey, the ex-chairman of Twitter was fast to flag just how much of our info Threads is asking of us.
The one thing that people don't like about Meta, the Threads parent company, is previous scandals around data privacy.
Based on the images posted on the App Store, it is likely that the Threads app can catch data about users' browsing history, health, contact information, financial information, where you live and what you have recently purchased.
However, Twitter also gets access to users' purchases, location, contact information, and what other websites you have been looking at. The apps seem equally invasive in terms of what data they can scrape off your phone.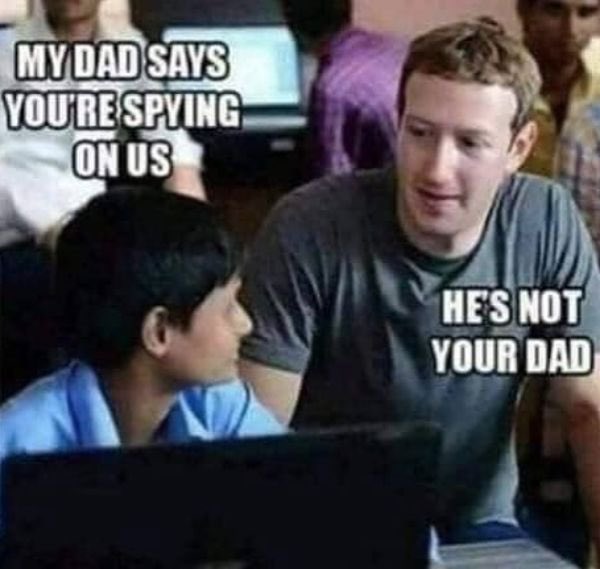 Threads: What else do we know?
Seeing as it is listed as "Threads, an Instagram app," we can guesstimate from the information on the App Store page is that users will be able to create posts on Instagram, but now they will also be able to share thoughts and links in a similar fashion to tweeting. The interface is very close to Twitter, so this is perhaps a ploy to let users know that the transition to Threads will not be difficult or confusing.
Users can pre-order the app on Apple's App Store. Android users can get it on the Play Store but not in every country right away. Of course Australia isn't one of them at the time of writing. We Aussies are often last cab off the rank, as can be seen with TikTok owner ByteDance's Lemon8, a competitor to Instagram.
As Twitter struggles with uncertainty and changing app rules, Threads might indeed be able to use the chinks in Twitter's armour to get in a quick mortal wound.
Battle of the Billionaires
The rivalry betwixt Meta's Mark Zuckerberg and Twitter's Elon Musk ratcheted up a notch in past weeks. The billionaire entrepreneurs challenged each other to a cage fight, with the Colosseum in Rome suggested as a potential venue. Elon Musk's mum, Maye, is not impressed.
May the least creepy social media platform win.