It is the question on everyone's lips as Microsoft releases its latest "big deal". What is Microsoft Copilot?
According to its own blog, Microsoft Copilot is an everyday AI companion that aims to revolutionise how we interact with technology, by combining chat interfaces and large language models that can be used across various Microsoft products and services. 
Microsoft Copilot release date
Microsoft Copilot will be available as part of an update to Windows 11 that started on September 26, 2023. The general availability of Microsoft 365 Copilot, along with Microsoft 365 Chat, is set for November 1, 2023. 
It will also be available across Bing, Edge and Microsoft 365 after that. 
Enterprise customers will have access from November 1, 2023. It will be accompanied by Microsoft 365 Chat, a new AI assistant.
Is Microsoft Copilot free?
The good news is that there is a free trial. Yay! But… Microsoft Copilot is not free. In fact, it's a little pricey. It is a paid service that comes with a price tag of US$30 (AU$47) per user per month. This cost is an add-on to any existing Microsoft 365 subscription. 
Here's the hard sell.
What Microsoft Copilot can do
You can now ask Copilot for what you want in natural language, and the technology is smart enough to answer, create it or take action.
Microsoft has integrated AI-powered Copilots into its most popular products, such as GitHub, Microsoft 365, Bing, Edge and Windows. By unifying these capabilities into Microsoft Copilot, the company aims to provide better assistance by incorporating the intelligence of the web with your work data and your PC activities. 
Copilot will be available in Windows 11, Microsoft 365, Edge and Bing with a right-click when needed. With over 150 new features in the upcoming Windows 11 update, including Copilot integration into apps like Paint, Photos and Clipchamp, users can expect a highly personalised experience.
Key Features of Microsoft Copilot
Here are the things that stand out. AI enhancements have been added into Paint to elevate drawing and the digital creation experience. This includes features like background removal, and then adding layers which are generated by the AI inside Paint.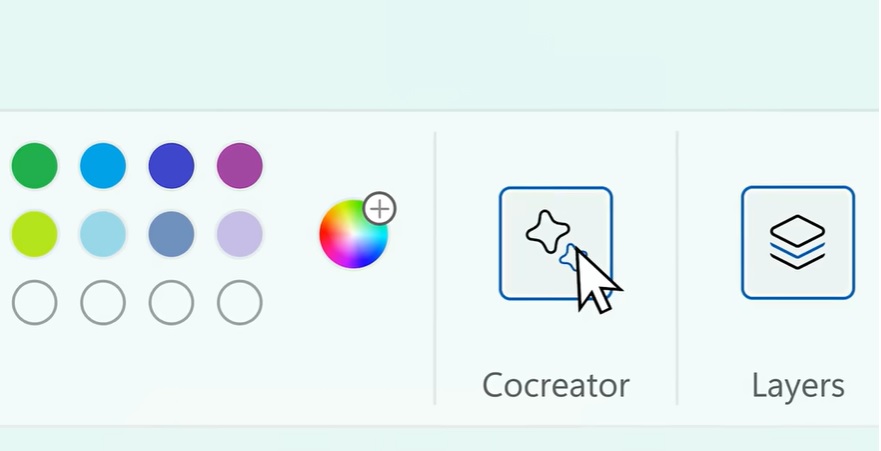 Photos has also received AI enhancements, introducing new features to simplify photo editing. With Background Blur users can quickly and effortlessly make the main subject of their photo stand out. The Photos app can automatically detect the background in a photo and, with a single click, emphasise the subject while blurring the background. Copilot has improved the search functionality, enabling you to quickly locate photos in OneDrive (home or personal).
The Snipping Tool has been expanded to provide more ways to capture content on a screen. This update allows users to extract specific text content from an image for pasting into another application. The inclusion of sound capture with audio and microphone support simplifies the creation of engaging videos and content from your screen.
Clipchamp now features auto composition, offering scene suggestions, automated edits and narratives based on a user's images and footage. This enables users to create and edit videos like a professional, perfect for sharing with family, friends and on social media.
Notepad now automatically saves your session, allowing you to close it without interruptions and resume where you left off when you return. It can restore previously open tabs, plus it can restore unsaved content across those tabs.
The new Outlook for Windows streamlines your email management by enabling you to connect and coordinate various accounts, including Gmail, Yahoo and iCloud, all within one app. Intelligent tools assist you in composing clear and concise emails.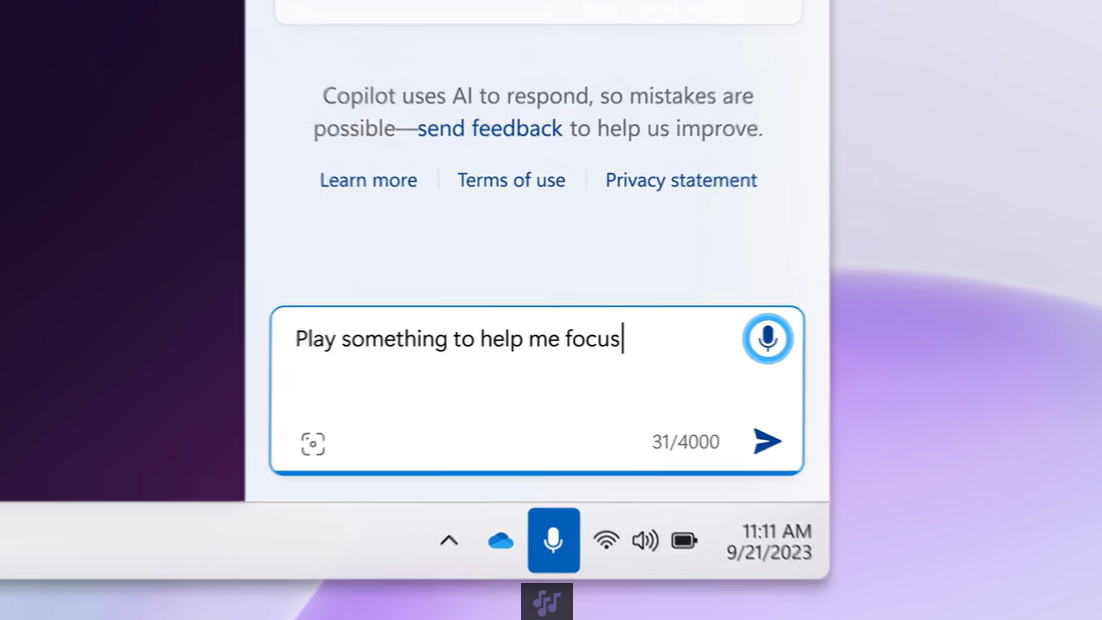 Other Copilot features
1. Natural Language Interaction
One of the standout features of Microsoft Copilot is its ability to understand and respond to natural language queries. Instead of relying on specific commands or complex syntax, you can simply ask Copilot for what you need, and it will do its best to assist you. This makes interacting with technology more user-friendly, and we no longer have to get stressed out by not being a coder.
2. Integration with Popular Microsoft Products
Microsoft has integrated AI-powered Copilots into its most popular products, which means it can be used across many parts of your day. The aim is to create a unified experience.
4. Enhanced Productivity and Creativity
One of the best of the more than 150 new features in the upcoming Windows 11 update is Bing offering OpenAI's pic generator DALL.E 3. So it seems creativity is part of the focus. It means that if you are working on an Instagram post and you want to alter an image quickly, you can do it without having to leave Microsoft. Look out, Canva, you have competition.
5. Enterprise Solutions
Microsoft 365 Copilot will be generally available for enterprise customers on November 1, 2023. It will be accompanied by Microsoft 365 Chat, a new AI assistant designed to transform the way people work. These enterprise solutions are tailored to meet the needs of businesses and organisations, offering advanced features and integrations.
Copilot in Shopping
Before we talk more about what Copilot can do for us when working, let's talk about the fun stuff, where we can use Copilot outside of work. For example, how it can help us when shopping!
1. Product Research and Recommendations
Copilot might be able to help you to find the perfect product by using its knowledge base and understanding your preferences. By analysing your search history, previous purchases and user reviews, Copilot can offer tailored recommendations.
2. Price Comparison and Deals
When shopping online, Copilot says it can compare prices across different platforms and notify you of the best deals available. Whether than involves sponsored interests is yet unknown. BUt if it works like they say it will, it could save you time and money by identifying discounts, promotions and exclusive offers that you might have missed.
3. Virtual Styling and Outfit Suggestions
If you're looking for fashion inspiration, or need help putting together an outfit, Copilot can offer virtual styling suggestions based on your preferences, body type and trends, or so is the promise from Microsoft. Do you trust an AI to dress you? If so, go forth.
4. Smart Shopping Lists
Copilot can help you create and manage shopping lists. By integrating with note taking or task management apps, it can keep track of your inventory. You can easily add or remove items using natural language commands.
5. Real-Time Inventory Updates
When shopping in physical stores, Copilot can provide real-time inventory updates in participating outlets. It can check stock availability and store locations, and even guide you to the exact aisle where the desired product is located. Yes, you read that right. Guide you to the right aisle. How many times have we all been lost when looking for Vegemite? That's the promise anyway, let's see if it comes true in practice.
6. Personalised Discounts and Loyalty Programs
Copilot can keep track of your loyalty programs, reward points and personalised discounts across different retailers. It ensures that you maximise your savings by automatically applying relevant discounts during checkout.
7. Seamless Checkout Experience
With Copilot, the checkout process becomes more streamlined and secure. It can autofill your payment information, shipping address and other details.
Integrating Copilot into Your Workflow: What can it do for creatives?
Microsoft Copilot can be integrated into your workflow in various ways. Copilot can be used as a co-writer for creative writing. Users can provide the initial story concept, and Copilot can generate suggestions for plot twists, character development and dialogue. Great for creating longer TikToks and Reel scripts.
If you're a musician or songwriter, Copilot can be your virtual bandmate. You can bounce ideas off Copilot, experiment with different chord progressions and receive suggestions for lyrics or melodies. This unique collaboration might just result in a hit song.
Summarise unread emails
Okay, back to the working day. Everyone seems to be plagued with too many emails these days. Microsoft Copilot can help you manage your email inbox by summarising lengthy email threads and highlighting key points. This feature can save you time and help you stay organised.
Here's how to use it:
Open the email thread you want to summarise;
Select the "Summary by Copilot" box at the top of the email thread;
Copilot will scan the thread to look for key points and create a summary for you;
The summary will appear at the top of the email and may also include numbered citations that, when selected, take you to the corresponding email in the thread.
This feature is particularly useful when you have a lot of unread emails.
Copilot can also draft responses, schedule meetings and manage your calendar. By integrating with Microsoft products such as Teams, Bing and Microsoft 365, Copilot provides personalised assistance.

Draft an event plan
Here's how Copilot can assist you in drafting an event plan: Start by using Copilot in Loop to get inspiration for planning your event. Create a new workspace and select Copilot to generate a list of suggestions based on your prompt. Refine the list with Copilot to pick out your favourite ideas.
You can add the team in the event-planning process by using Copilot in Outlook. Compose an email and select "Draft with Copilot" to generate a draft message. Customise the length and tone of the message, and let Copilot assist you in communicating with your team.
Use Copilot during meetings in Teams to review the event plan and share ideas with your team. By selecting the Copilot icon, you can access a list of prompt suggestions to guide the discussion and ensure productive collaboration.
Copilot analyses your work data, such as emails, chats and documents, to provide personalised assistance throughout the event planning process. It can help you draft plans, generate ideas, create lists and organise information.
By integrating with popular Microsoft products such as OneNote, Copilot ensures that all your notes, images and data are easily accessible while drafting your event plan.
Microsoft Security Copilot
Microsoft says that Copilot is designed with security and privacy as top priorities: "Microsoft 365 Copilot is compliant with our existing privacy, security, and compliance commitments to Microsoft 365 commercial customers, including the General Data Protection Regulation (GDPR) and European Union (EU) Data Boundary."
It says they may "use customer feedback, which is optional, to improve Microsoft 365 Copilot, just like we use customer feedback to improve other Microsoft 365 services and Microsoft 365 apps. We don't use this feedback to train the foundation LLMs used by Microsoft 365 Copilot. Customers can manage feedback through admin controls".
Future Developments and Updates
Microsoft says that Copilot is an ever-evolving AI that will be updated over time. The AI game has heated up in 2023, and Microsoft is demonstrating its commitment to becoming a key player.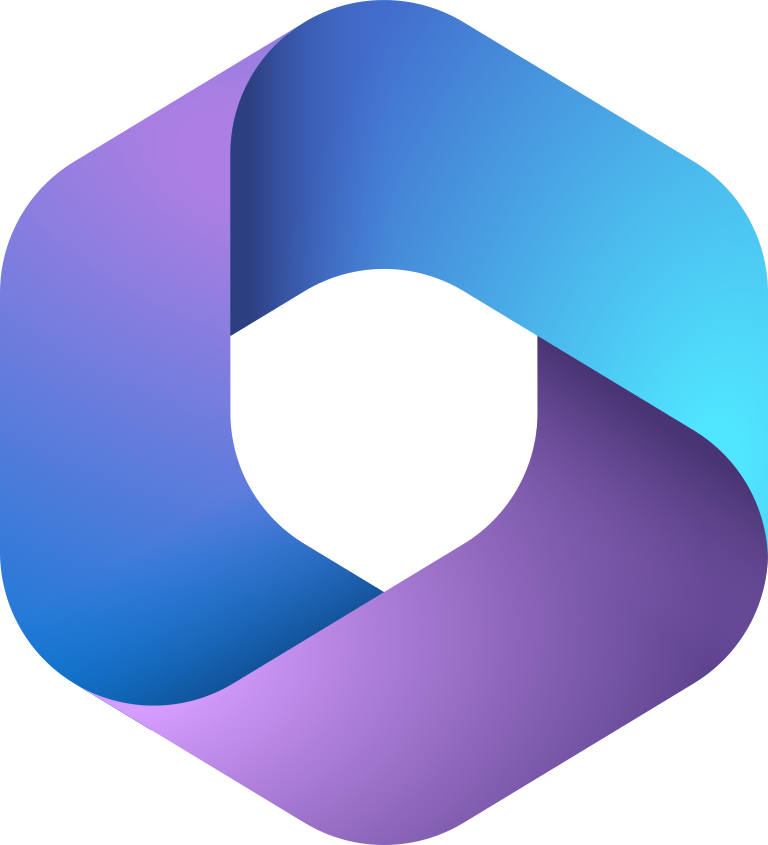 Conclusion
Microsoft Copilot is an AI-powered companion that aims to revolutionise how we interact with technology. It combines chat interfaces and large language models to provide a seamless experience across various Microsoft products and services.
Copilot offers a range of features and capabilities that enhance productivity, creativity and user experience across various Microsoft products. Its natural language interaction capabilities, integration with popular Microsoft products, enhanced productivity and creativity tools as well as enterprise solutions make it a powerful AI companion for individuals and organisations. 
However, to have a full subscription is quite expensive, especially for corporations with many employees. Is it worth it? Perhaps, we will know in time as more companies sign up and use it.