Last night, we attended a 'Web3 And AI Pitch Night' hosted by Startup Victoria, Australia's largest independent startup community. With over 500 tickets sold, it was the organisation's most successful pitch night to date, as technology enthusiasts gathered to witness the best startup ideas from founders across Australia – all presided over by an AI judge powered by ChatGPT.
It was the final round of the event, too. A month leading up to Pitch Night, participants had to compete against a dozen other peers to make it to a shortlist round. They also had to undergo pitch training before the final.
So, here's everything that went down.
ChatGPT did an acknowledgement of country
… and for an AI chatbot, it was pretty solid. Three paragraphs of text that weaved together the importance of using AI for good, and the spirit of reconciliation. Have a read yourself:
"AI, like any technology, is a tool. But it is a tool that holds a mirror to our society, reflecting both our values and our biases. As we stand on these ancient grounds, we must ponder the lessons we can draw from the Indigenous custodianship of the land. They have stewarded these territories for over 60,000 years with a deep-seated respect for the balance of nature.
Similarly, as we develop and deploy AI, we too must strive for balance, for respect, for an understanding of the inherent ethical dimension of our work. We must recognise that AI is not just about data, algorithms, and computing power, but about people, societies, and the future of our planet.
In the spirit of reconciliation, we acknowledge that sovereignty was never ceded. It was and always will be, Aboriginal land. As we step forward into the age of AI, let us carry forward the wisdom and respect embodied in this acknowledgement, guiding our actions and decisions, ensuring that the technologies we create serve not just a few, but all of us, in harmony with each other and the planet we share."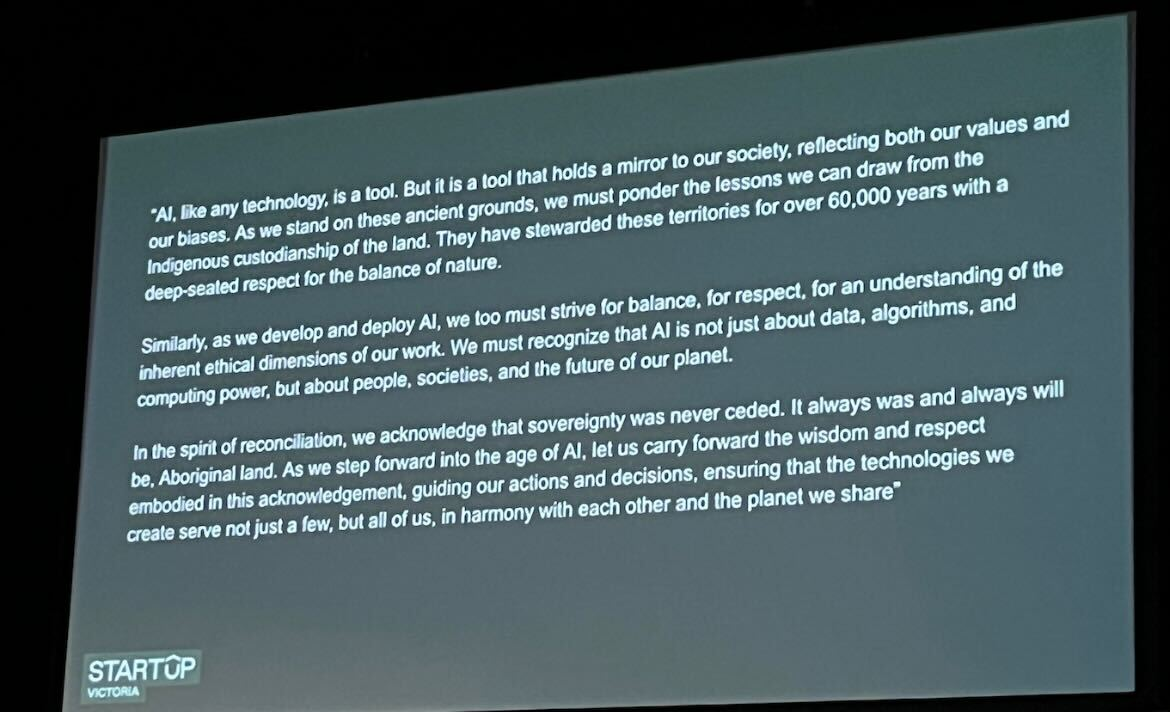 This, of course, is not the usual text of an acknowledgement of country. While ChatGPT's response was fairly convincing, using AI as a talking point to acknowledge the world's oldest civilisation could be perceived as problematic to some.
The ideas pitched were impressive
Before the event kicked off, all you could hear was 'wows' in RMIT University's Capitol Theatre in Melbourne city. I mean, just look at the rainbow-coloured lights that gave colour to the theatre's Chicago Gothic-style interior. Fusing tradition and modernity – an apt choice of location, some would say.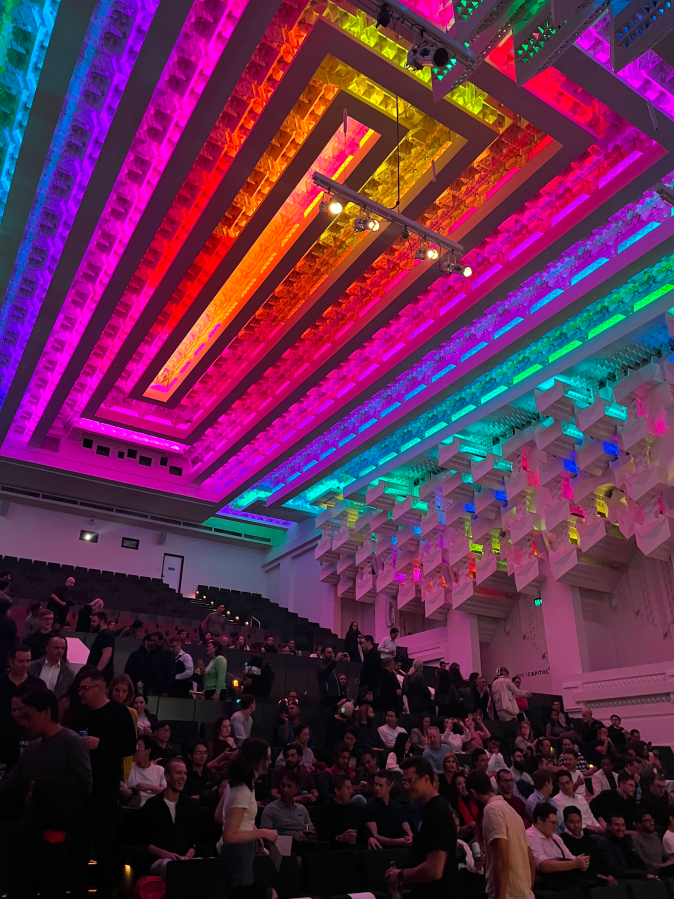 Four startups made it to the final round. Teams were given five minutes to pitch their businesses to the crowd of 500, and then had five minutes to field questions from both the panel of human judges and the AI judge.
There was something to offer across different sectors:
A chonky $200,000 worth of prizes were given out and safe to say, all pitches managed to impress both the AI judge and human judges. Some of them have even already raised, or are preparing to raise, funds from investors.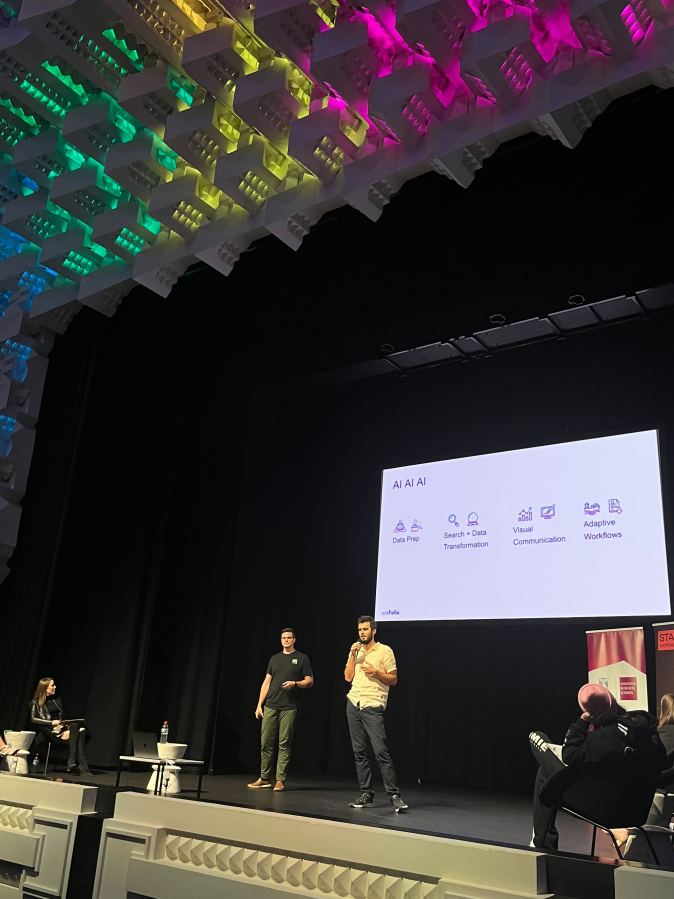 In the end, Decoded AI emerged as the winner. Its co-founders took home a massive prize package that included a $10,000 AWS Credit. Stori, on the other hand, was voted the People's Choice pitch of the night.
The AI judge had a sense of humour
Okay, but how exactly did the hosts bring the AI judge to life?
First of all, the robot judge was powered by GPT-4, the latest version of OpenAI's multimodal language model. The team at Startup Victoria uploaded the finalists' pitches to GPT-4, and the chatbot's responses were then uploaded onto a voice modulator.
Perhaps the highlight of the night was that this ChatGPT-powered judge has a better sense of humour than a lot of us. The AI chatbot provided constructive feedback to all teams and asked relevant questions. Of the praise it gave to participants, here were a few highlight quotes:
"Freud would've needed a new couch if he saw this," – on Enosis Therapeutics' business idea.
"… feels like the Gandalf of AI development: 'You shall not pass… without adequate trust and compliance!'," – on Decoded AI's business model.
"… [it is] as impressive as a kangaroo's vertical leap," – on Decoded AI's ability to already secure customers as a fresh startup.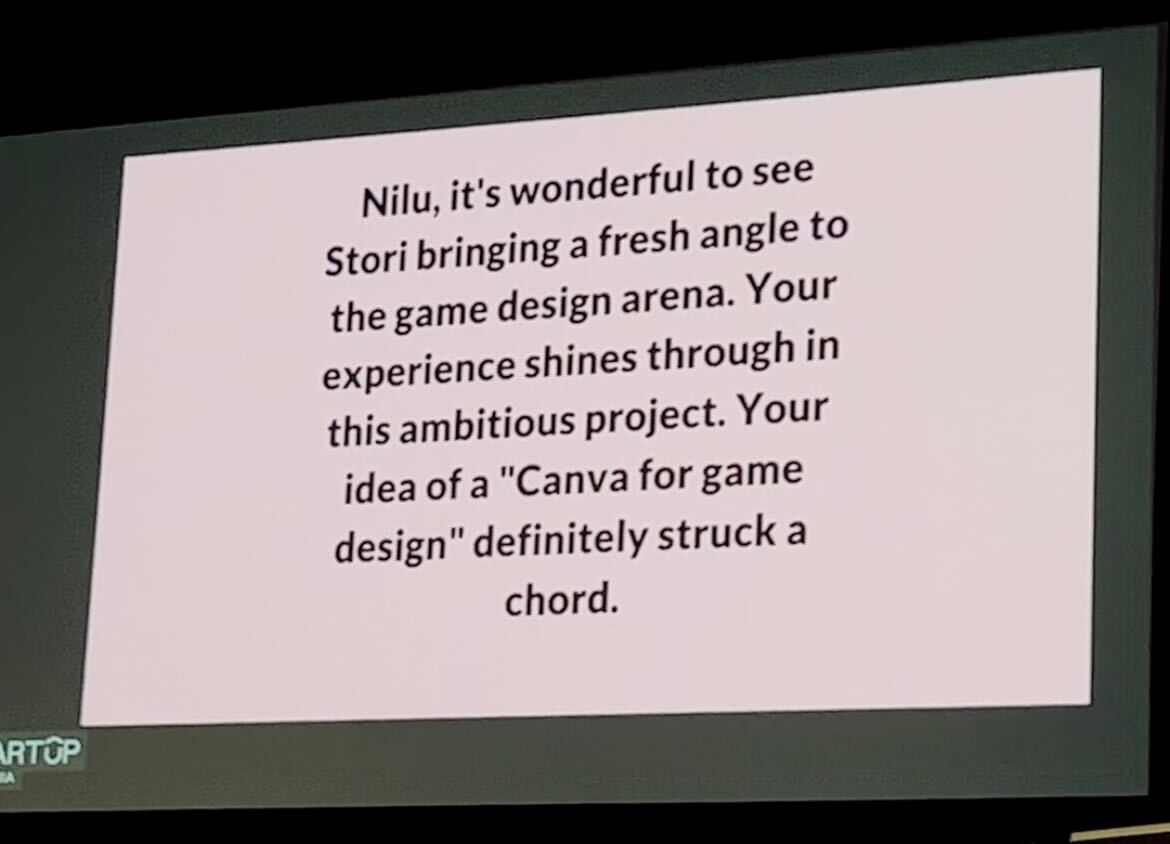 In all, the nearly three-hour event was a fun night of learning from the best in the business, and one that showcased Australia's vibrant and thriving startup community. With things fairly quiet on the Web3 front, and AI technology progressing at breakneck speed, we expect more such AI-focused events to pop up in the future.