You may have noticed that you can't send or reply to tweets on Twitter right now, which is kind of a problem for an app called 'Twitter'. This is because Twitter has suffered a major international outage, making it impossible for users from around the world unable to create new posts or reply to existing ones on the social media platform.
Ironically, WatcherGuru broke the news on Twitter by using a developer API to bypass the outage. According to the tweet, clients (regular users) are unable to Tweet.
According to data from Down Detector, reports of the site going down began at around 4:49PM EST (8:49 am AEDT).
Data from Down Detector's dashboard shows that nearly 10,000 outage reports have been issued worldwide in the last 45 minutes.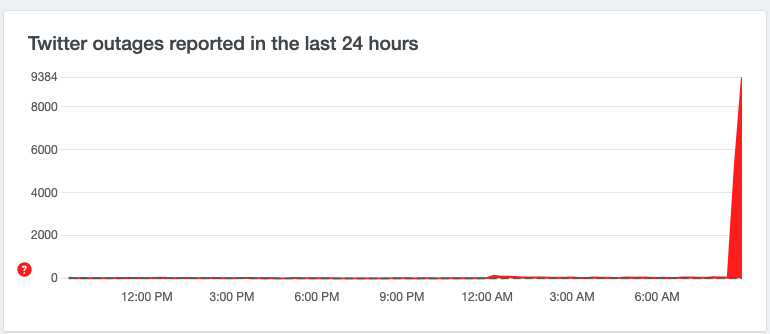 If you try to post anything on bird app right now, you'll most likely be met with some rendition of the following error message: 'You are over the daily limit for sending tweets'.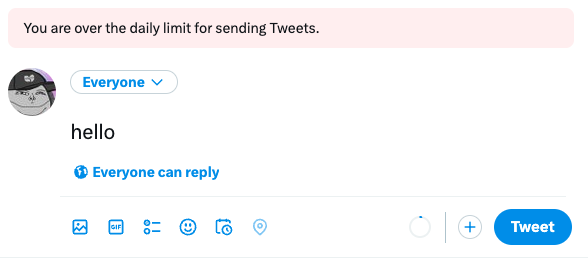 Users unable to see messages
Apart from replies and new tweets still being largely impossible, there are additional problems with loading messages as well. If desktop users head to their inbox they will be greeted with this screen.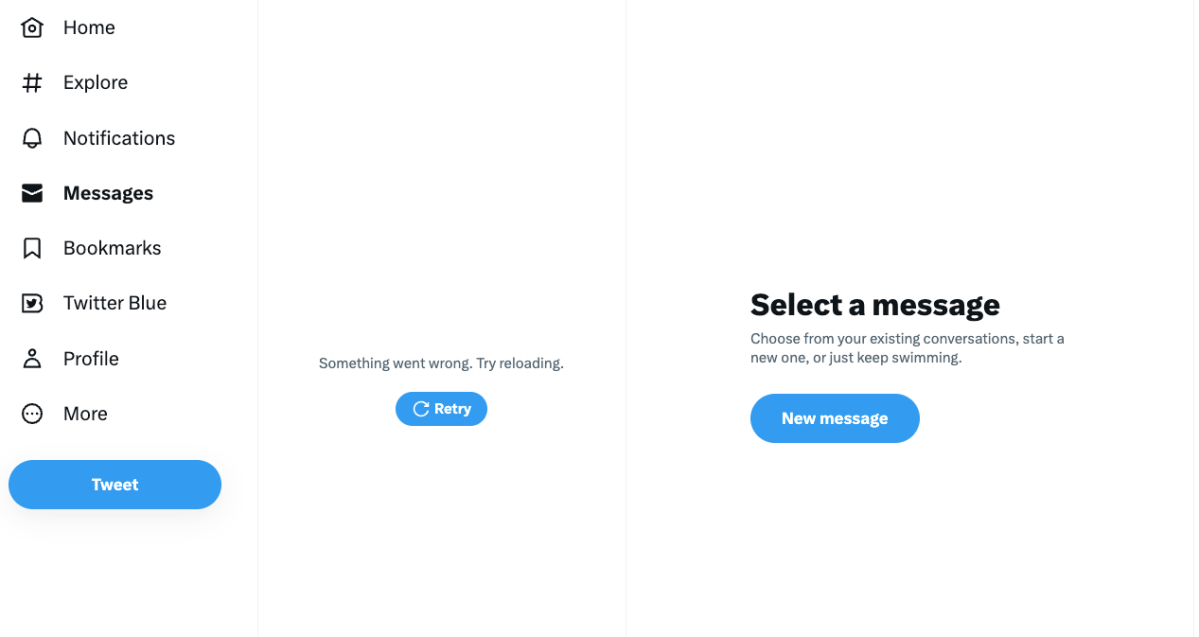 On January 4 this year, Twitter briefly went down for users from Australia and New Zealand, in an outage that lasted approximately 16 hours. Unlike this instance, today's outage seems to be pervasive around the world, with issues being reported on many of Down Detector's country hub pages.
The reason behind the global outage remains unclear.
UPDATE: Twitter has resumed intermittently for many users
Many users are now reporting that some functionality has returned. General service remains intermittent, with many users still reporting ongoing issues with posting, loading notifications and viewing messages.
This story is developing and updates will be added as new information surfaces.