Yesterday morning, Meta launched Threads, a new Twitter-like platform that is out to take down the bird app.
A few months ago, people were raving about Bluesky. Many anticipated that the decentralised social media network would overthrow Elon Musk's Twitter and become the new go-to town square of the internet. Now, thanks to Zuck, that does not seem too likely.
Threads has been in the works for months, with initial reports about the site's development dating back to December 2022. Threads was originally scheduled to be rolled out on July 6th, 10AM ET, and morning, a countdown clock for the platform went live.
However, yesterday morning, users noticed that the countdown timer jumped three hours ahead and here we are.
You can't delete Threads without deleting Instagram
Threads has no desktop interface, and is linked to your Instagram account. As Epic Games CEO Tim Sweeney describes, it is "a new social media website without a website." But! Before you download Threads, you should probably take a good look at Instagram's Supplementary Privacy Policy about the new platform.
The policy states that: "Threads is a service provided by Instagram and is part of the Instagram platform… you may deactivate your Threads profile at any time, but your Threads profile can only be deleted by deleting your Instagram account." Hold up. Does that mean what you think it means?
Unfortunately, yes: if you ever want to delete your Threads account, your Instagram account will also be deleted. Do you think the 30 million new users know about this? Doesn't matter, because we got Zuck'd. Let's move on.
How to download Threads
First, head over to the iOS or Google Play Store to download the Threads app. Otherwise, you could open Instagram's 'Explore' page, type the word 'threads' in the search bar, and surprise – tap on the 'Admit One' icon on the very right.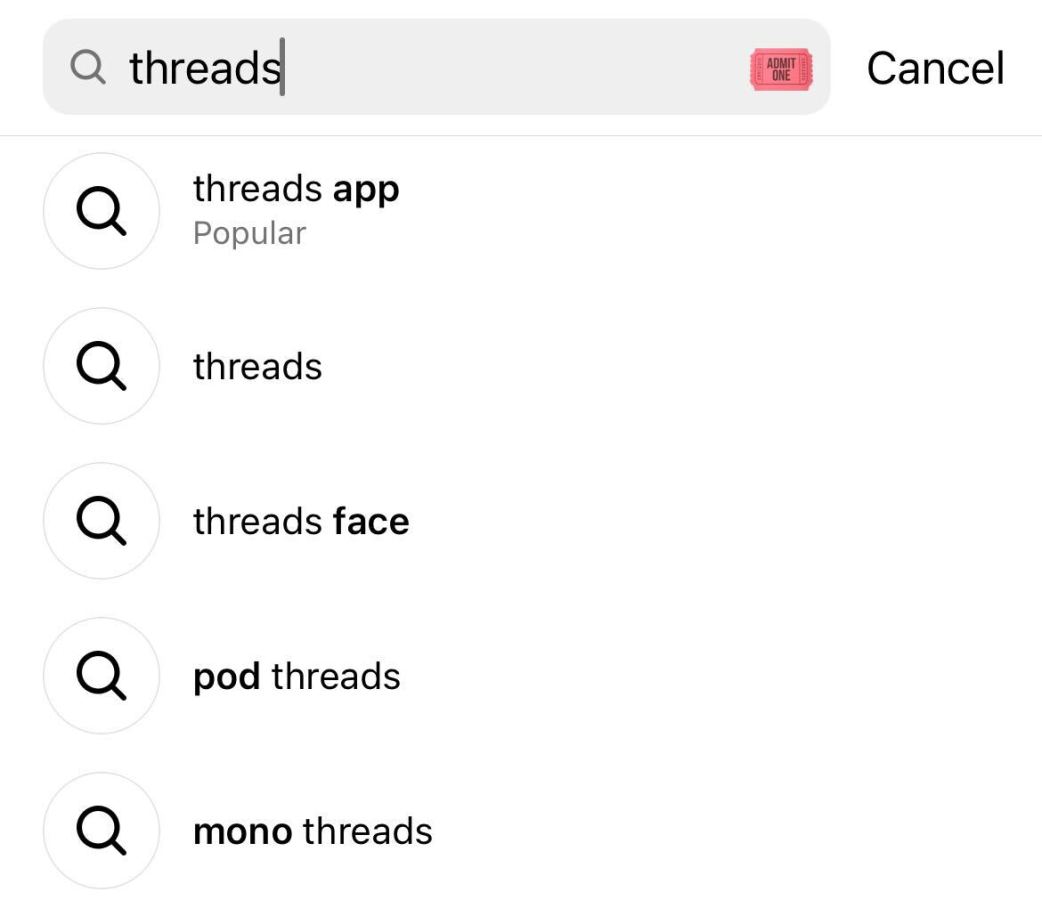 Setting up your Threads account is very easy. If you are a lazy person like me who doesn't mind handing data over to Big Tech, you have the option to just import everything from Instagram, including your handle, bio, and profile picture. The entire process took us *checks watch* less than 5 minutes.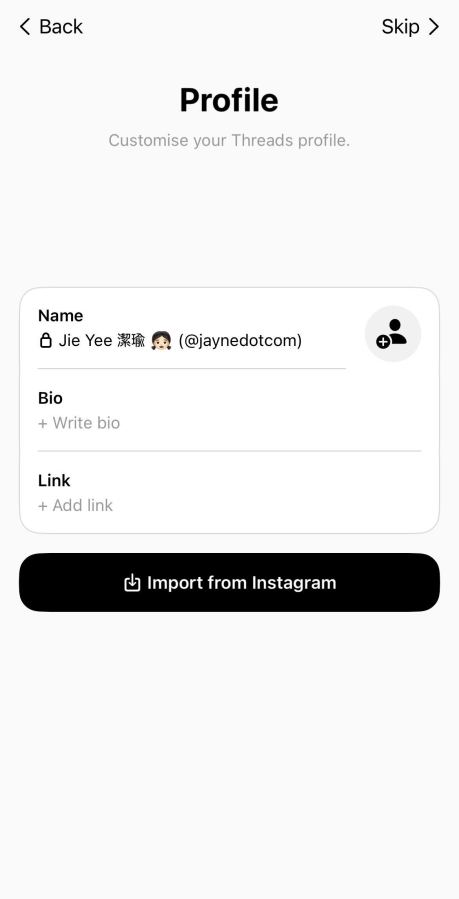 It's tied to Instagram
Meta's decision to make Threads so closely tied to Instagram is, honestly, a genius move. Instagram already has over one billion monthly active users. So, making the sign-up process for Threads nearly seamless – *le giggles* – briefly made me feel like I am playing an active part in taking down Elon Musk. Just briefly.
Meta also wants to remind you that everything you've got set up on Threads is proudly brought to you by Instagram. On the top right corner of your Threads profile page, there's a camera icon that lets you return to the Instagram app. On your Instagram profile page, there's a temporary badge that tells everyone that you've joined Threads. And if that is not enough, Instagram even lets you know in your notifications when a friend posts on Threads.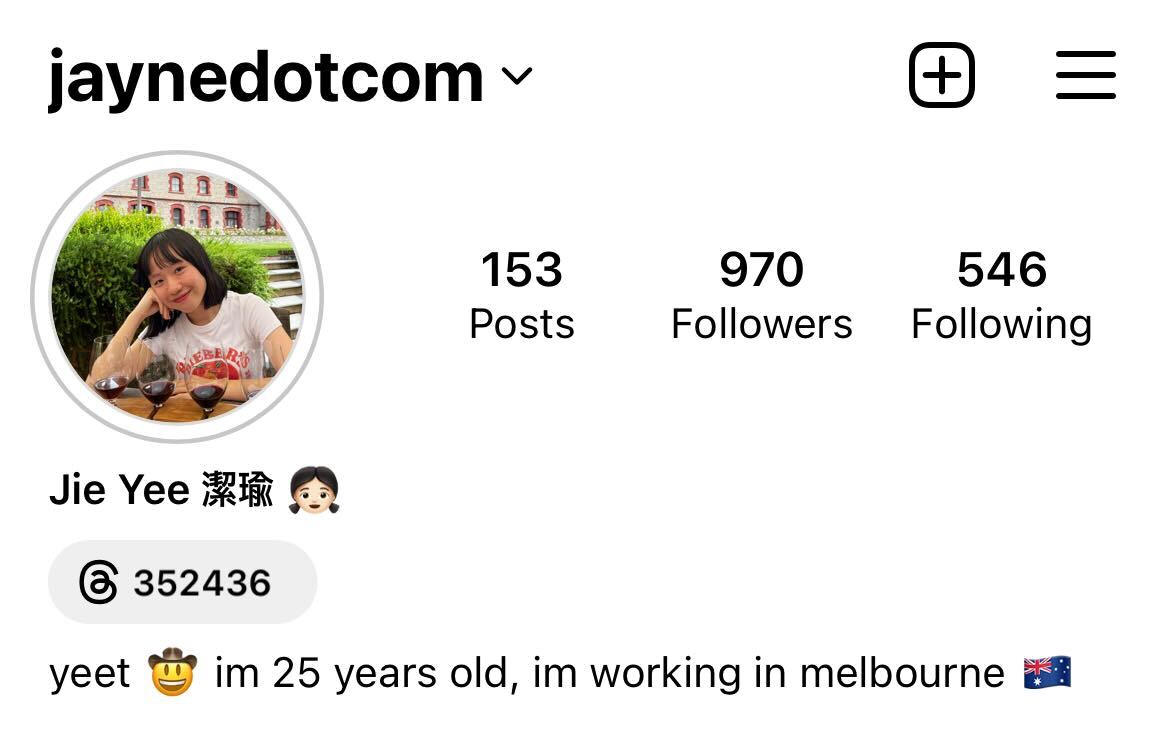 According to Instagram, I am the 352,436th person to join Threads. No early bird reward for this one.
Instagram's head, Adam Mosseri, tells The Verge that given Twitter's "volatility" and "unpredictability" under the temperamental Elon Musk, Threads is here to take a "risky" bet. Fair enough – hopefully the next risky bet is that cage fight that people are speaking of.
It feels like stripped-down Tumblr
For now, the features on Threads are fairly basic. Functions like creating, sharing, liking, quoting, and re-tweeting (might need a new name for this) are available on the app and pretty intuitive. You can share text posts, as well as photos and videos. In other words, if you know how to use Twitter, you wouldn't have a problem using Threads.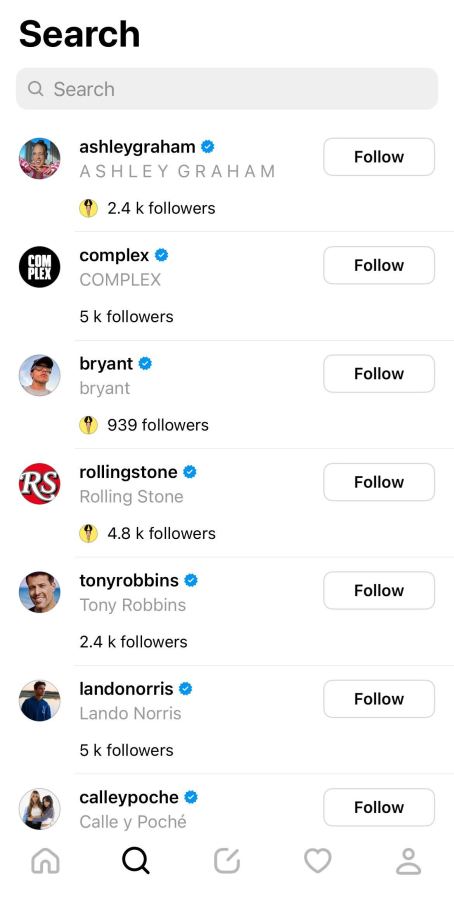 The home feed's timeline is similar to Twitter's. However, as of now, there are no hashtags, no 'trending topics' list, and no 'Spaces' where you could broadcast yourself. The search function is also currently limited to searching for your friends' handles.
Threads' algorithm, for now, is a mix of people you follow on Instagram and recommended accounts. As more of who you follow on Instagram join Threads, you will be automatically following them, and them you.
Shitposting is on
Like brands on Bluesky, fresh new social media platforms announced their arrival on Threads with humorous shitposts. It feels like the first day of school and kids are mingling to find their crowd.
The Hollywood Reporter made history for sharing the very first photo of a Shrek movie poster on the app. Even Dan Andrews is already on Threads.
Heck, Mark Zuckerberg even logged on to his abandoned Twitter account after TEN years to post this meme. We gagged.
So, how is Twitter doing amid the hype over Threads? This morning, Twitter has threatened to sue Meta over Threads. "Competition is fine, cheating is not," wrote Elon Musk on Twitter. Bro will do anything but fight in a cage.