Congratulations, everyone! Thanks to technological advances throughout the years and the artificial intelligence boom, 2023 is officially a "very creepy" year for all of us on the internet.
That's according to privacy-first web browser Mozilla Firefox, which has released its first annual Creep-O-Meter report measuring the state of digital privacy in 2023. The company found that this year, "companies are collecting more personal data than ever before", and a large part of that can be attributed to data collection to train AI models.
This year, out of 100 points for maximum creepiness in digital privacy, Mozilla Firefox gave 76 points. That translates to "very creepy"!
Digital privacy: Winners and losers
For this Creep-O-Meter report, Mozilla Firefox reviewed 172 consumer tech products, cars, apps and more to "assess their security features, what data they collect, and who they share their data with".
Messaging app Signal emerged as the winner in terms of protecting privacy, as it "uses the great practice of end-to-end encrypting profile data", according to Mozilla Firefox. 
Other winners this year were Sonos' SL speakers, AI chatbot Wysa, e-reader Pocketbook and Garmin's Fenix watch.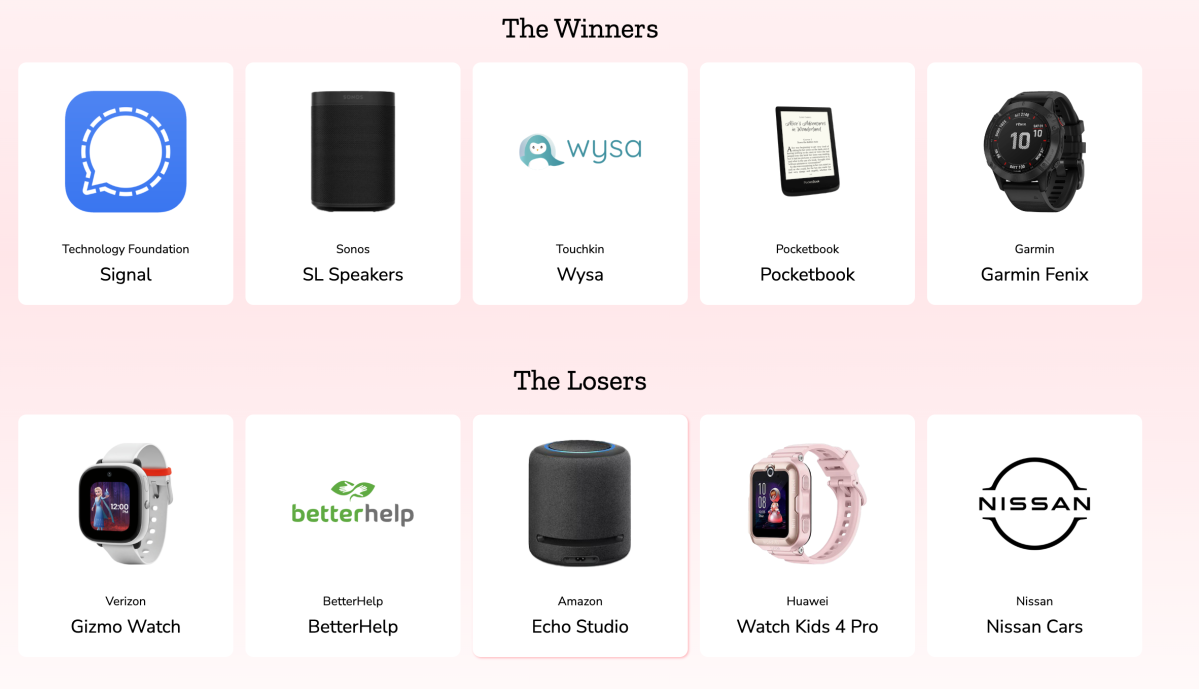 The losers were Verizon's Gizmo Watch, mental health app BetterHelp, Amazon's Echo Studio speaker, Huawei's Watch Kids 4 Pro, and Nissan cars. Might want to check their privacy and security policies if you own any of these products …
AI: Private, but not so private
Overall, Mozilla Firefox stated that "products are getting more secure, but also a lot less private". What? According to the report, this means that more companies are meeting minimum standards for digital privacy by using encryption and providing automatic software updates.
However, at the same time, companies now "view their hardware and software as a means to an end: collecting that coveted personal data for targeted advertising and training AI". This is both good news and bad, bad news.
The browser also notes that tech companies' privacy policies are getting "ridiculous". To give an example, the team at Mozilla had to spend 5 hours to review all of the privacy documents for Meta's Quest Pro VR headset. Cue the 'I ain't reading all that' meme here.
"Legalese, ambiguity, and policies that sprawl across multiple documents and URLs are the status quo… companies use these policies as a shield, not an actual resource for consumers," says Mozilla Firefox.
What's your digital privacy footprint? 
On Mozilla Firefox's site, the company has also put up a little quiz for you to see how much personal information about yourself has been handed away unknowingly to popular products that you own.
A range of tech products and mobile apps, from Signal to a Nintendo Switch, is included in the quiz. I do not own any home assistants, nor do I stream with Facebook Portal or read with an e-book. Of all the products and services listed below, I really only use Telegram and Google Hangouts, so I checked those.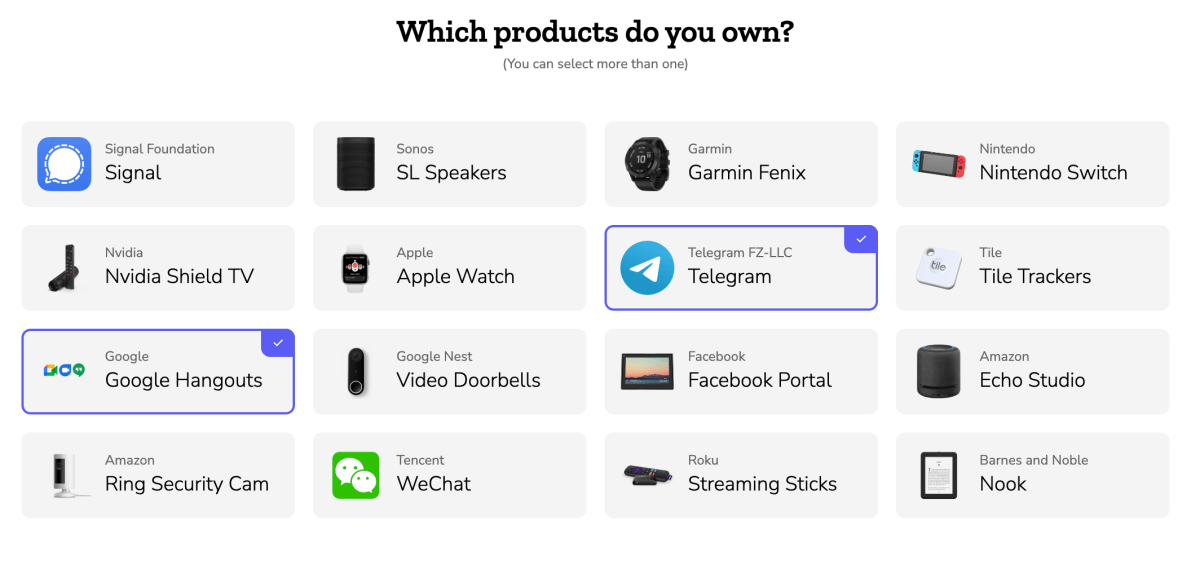 Ta-da! My result was that I am pretty much "off the grid", and it looks like Mozilla is happy that I am. "Woah – you take your online privacy very seriously," it said.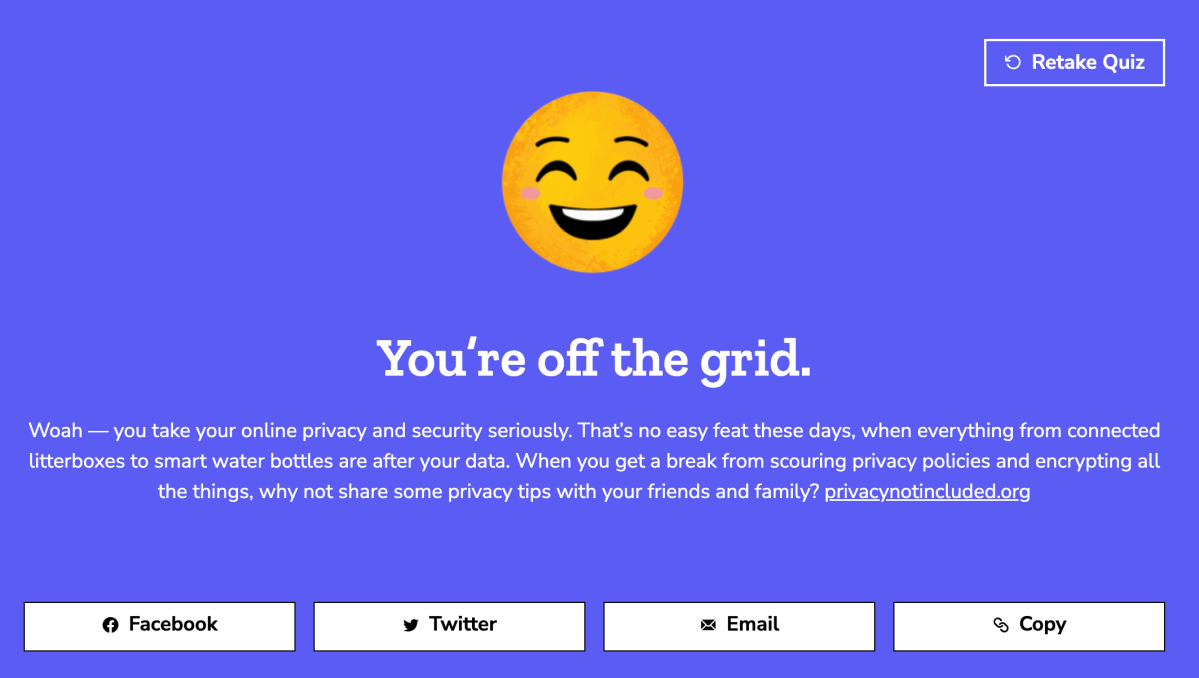 Though I am not so sure if that statement is true. Given that I am a community manager for a media organisation whose name is attached to articles, whose face is on TikTok nearly every single day and whose byline is plastered all over a news website, I doubt that I am as reclusive as Mozilla thinks!