ShibaWings: Hello, future. A new crypto diner opened last weekend in Queensland which accepts the cryptocurrency Shiba Inu (SHIB) as payment in exchange for burgers, chips, hot wings, and cocktails, among other things. The SHIB Army apparently has a new world headquarters.
The new eatery on the Gold Coast not only accepts SHIB, it also accepts an array of other crypto for your juicy burger or hot wings.
The Chainsaw swung by ShibaWings in Cavill Avenue, Surfers Paradise, last night to check out this quirky part of the crypto sphere.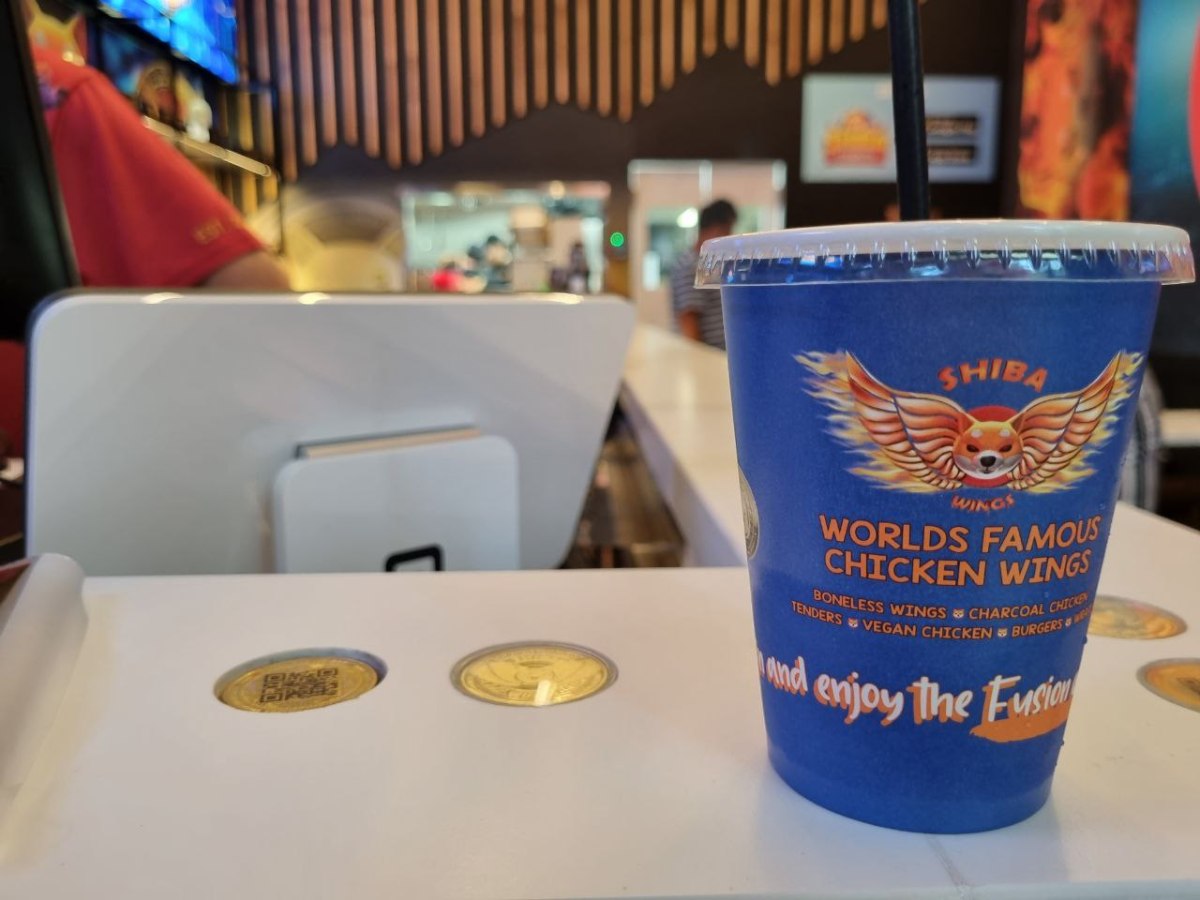 ShibWings decor is very Shibby
If you are a Shiba Inu fan, you are going to be in heaven in this diner. This place is decked out with every type of SHIB paraphernalia you can think of, and then some. Even the uniforms are SHIB-flavoured.
The new owner said, "We have created the future of dining, integrated with crypto. This is all on the back of Shiba Inu. I own the IP for Shiba Inu, and recently partnered with the logo creator, so we are about to take over the world, and really shock the community."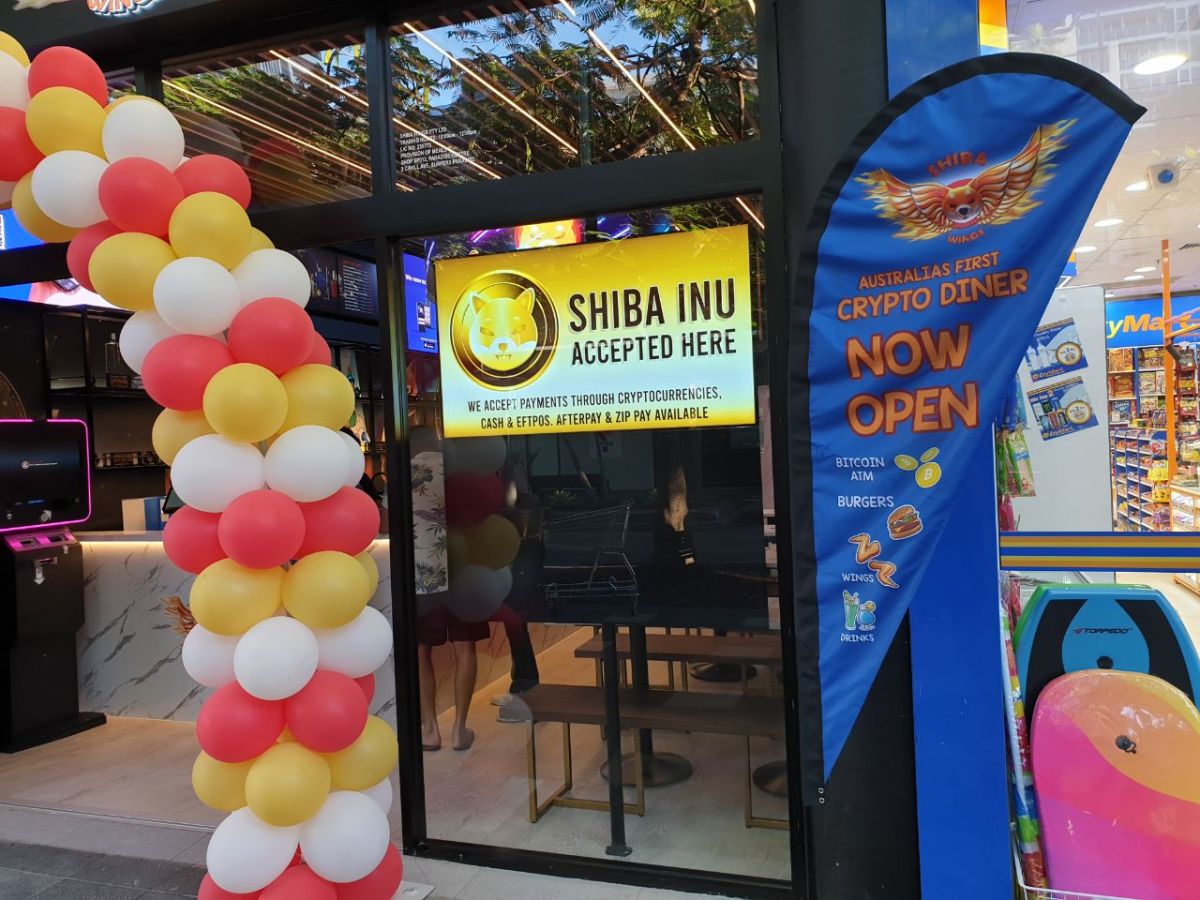 So anyway, as I drank my cocktail (it was Sunday, and we weren't officially working… shhh just accept it) the new owner said, "What we are trying to do now is compete with Maccas and KFC, pricing-wise it's similar, it's fast food, and we do a bubble tea concept, and a cocktail and mocktail on the go."
Father-son team from the Shib Army
While the new owner has set up the ShibaWings diner, the driving force behind it is his son, who is a SHIB fan. The diner could possibly be the world strategy centre for the SHIB Army, which is a group of fans who are incredibly enthusiastic about the future of SHIB.
How to pay in crypto at ShibaWings
To buy anything from the ShibaWings menu, customers need to download an app called Pay it Now. Once up and running, users can upload normal money and then change it into crypto before paying for their meal.
While there was a technical problem when we wanted to use it, a representative from Pay It Now rescued us and used his app to buy me the drink I wanted.
The best option is to do all the app stuff, like uploading your ID, before you arrive, but the cafe has people on hand to help you if you get stuck. And if you don't want to use cryptocurrency, the cafe also accepts more traditional payment methods such as cash, card, or Afterpay.
For the crypto aficionados, there is an in-store crypto ATM where you can buy or trade cryptocurrencies while you wait for your bubble tea.
The ShibaWings team are planning to expand across Australia, so you may see a ShibaWing diner on your street very soon.