Roblox promised that AI integration would happen this year, and now it seems it has finally hit the platform. Using Roblox AI, now anyone who wants to create a game with the idea to get rich quick, will do it even faster using AI. That's assuming that users want to play your game and that you can sell your digital wares associated with the game.
Quick Roblox backstory
Roblox is a wildly popular online platform, where users can create games for other users to play. It launched in 2006 and has 65.5 million daily active users around the world.
If you want to create games in Roblox, then the platform provides a set of tools and a programming language called Lua that allows game makers (often referred to as "developers") to create their own games. These games can vary widely, from simple obstacle courses to complex virtual worlds.
There are corporate entities including Nike and Walmart that create games for fans. But most of the games on Roblox are created by users. This means there is a vast and diverse library of games to explore, and new ones are constantly being developed and shared.
Roblox is a very social platform. Users can interact with each other in-game, join groups, chat and make friends. It encourages collaborative gameplay and allows players to team up or compete with others. Many Roblox games are cross-platform, which means players on different devices can join the same game and play together.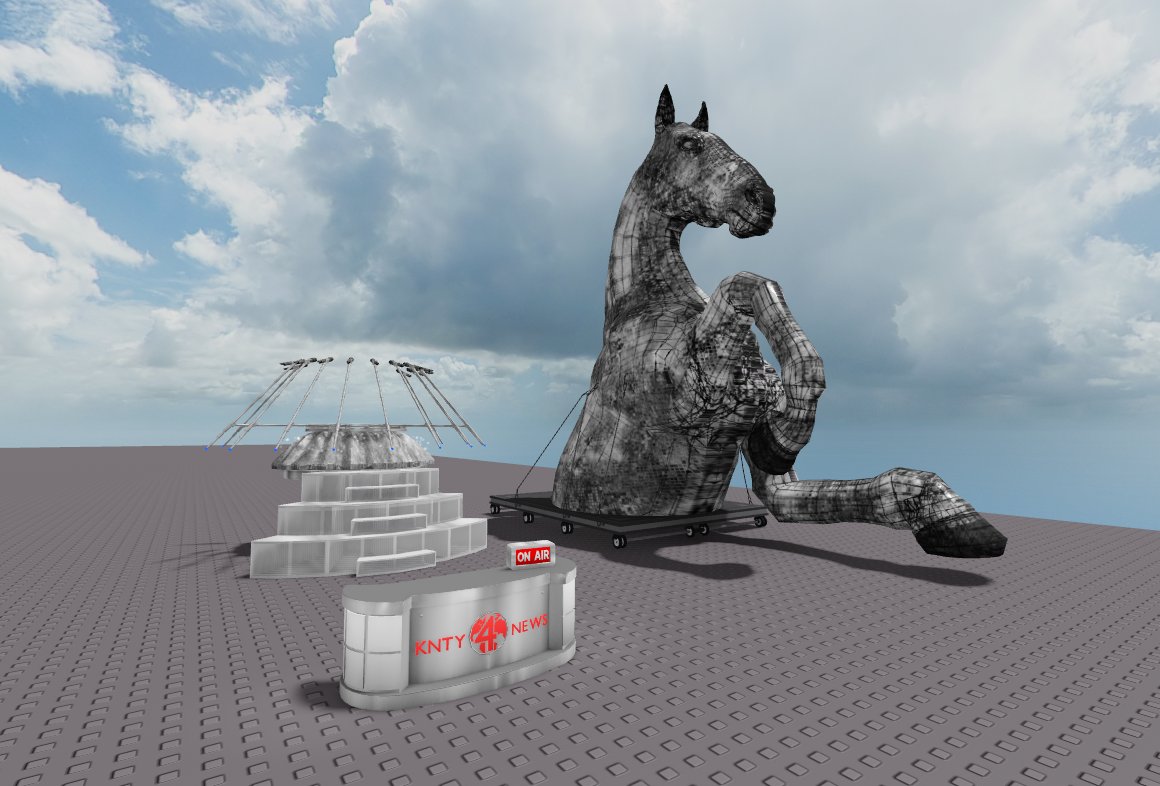 Roblox has a virtual currency called "Robux". Developers can sell virtual items to players, such as avatar accessories, and game passes within the platform. This can net game creators quite the small fortune. In fact, some experts have suggested that these young entrepreneurs need to start paying taxes on their earnings.
Roblox AI
Now, things have moved along a bit since the platform launched. Roblox offers game creators "generative artificial intelligence". It helps game creators make awesome things in Roblox, without having to know the ins and outs of the code. More or less, you don't need to be a tech wizard to make a sweet-looking game.

The AI in Roblox can help developers tell better stories inside the games, and invent cool places to hang out. The "smart assistant" can chat with developers. Tell it what you want to make, and it will help you do it step-by-step. 
Daniel Sturman, the Chief Technology Officer at Roblox, said in a blog that the AI Assistant enables creators of all skill levels "to spend significantly less time on the mundane, repetitive tasks involved in creating and more time on high-value activities, like narrative, game-play, and experience design".
For example, if you are a game creator and want to build a high-tech city in Roblox, you can just tell the assistant, "Hey, I want a high tech city with lasers" and it will make it happen. You can also ask it to fix any problems with your creations, like if your game isn't working right.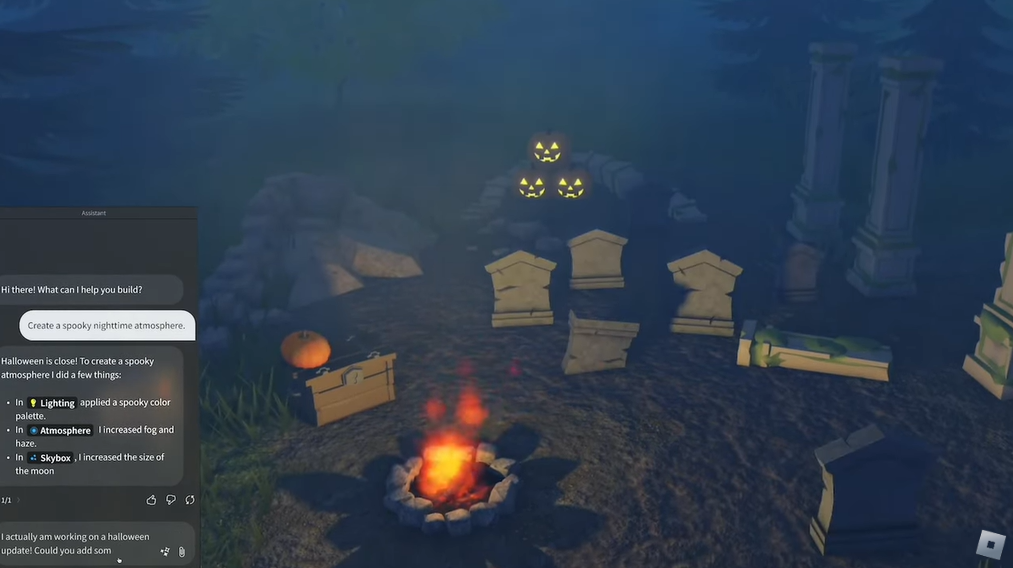 To train the AI further, Roblox asks developers to share their Lua codes, so that the AI can learn from it. But only if they volunteer it, which seems rather polite, given the controversy around AIs using existing work to create "new" work.
Avatars
Avatars are getting the AI treatment tool. Creating a unique avatar on Roblox can be a bit tricky, as it usually requires technical skills and a bunch of time. Now, with a new AI integration, the 65.5 million Roblox daily users will have an avatar that truly reflects who they are.
In 2024, a tool will allow users to create an avatar based on photos they have uploaded. And it will be tweakable so users can, for example, make their hair pink or green in the Roblox world.
Roblox fans will soon have a whole lot more games to play, so you better get good at scheduling your downtime!