As protests against zero Covid policies continue across China, some Web3 users have offered resistance in the form of minting photos from the uprising as NFTs.
After years of overly strict Covid lockdowns, a flailing economy, crashing property markets, and total censorship, it appears that the Chinese citizens have had enough. At present, thousands of videos have escaped the Chinese firewall of residents pouring into the streets in an extraordinary rebellion against their government.
Usually, such resistance would see them heavily punished, so the last few days in the country have been revolutionary to say the least.
As part of these protests, Chinese citizens, or those sympathetic to their cause, have been minting NFTs in relation to the protests. As the protest continues, more NFTs are being added to NFT platform OpenSea.
Silent Speech
One of the first collections to appear is called 'Silent Speech'. The collection consists of 135 photos, with prices starting at 0.01 ETH (US$12).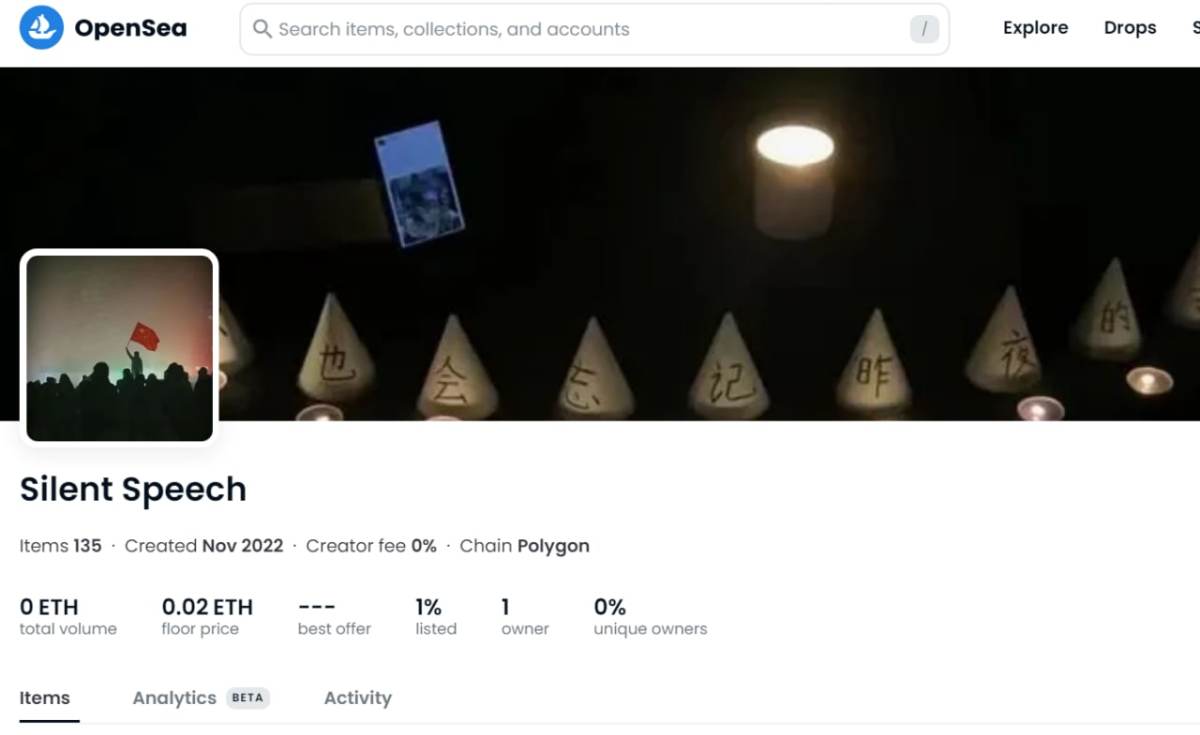 The Blank Paper Movement
The Blank Paper Movement is another collection, representing scenes of oppression in China. Most of these NFTs are selling for 10 ETH (US$12,000) and involve people holding up blank pieces of paper to show their anger at being censored.

China lockdown NFTs
This isn't the first time that Chinese citizens have taken to the blockchain to preserve these moments of struggle.
Over the past year, the wildly strict Covid policies have been harsh in China, with people claiming that they haven't been allowed to leave their buildings even for food or medical treatment. Since April, citizens have piled onto their heavily-censored internet to complain and vent, while the government scrambled to delete videos and pictures.
One video, which can be found here, features the voices of people who feel imprisoned in their homes. This video was minted as an NFT and while banned in China, still lives on in the OpenSea platform.
NFTs are banned in China
China's Tencent Holdings closed down its NFT platform in 2022, after a government ban came into place, outlawing the sale of NFTs on secondary markets. Some NFTs are allowed, but they must comply with government guidelines.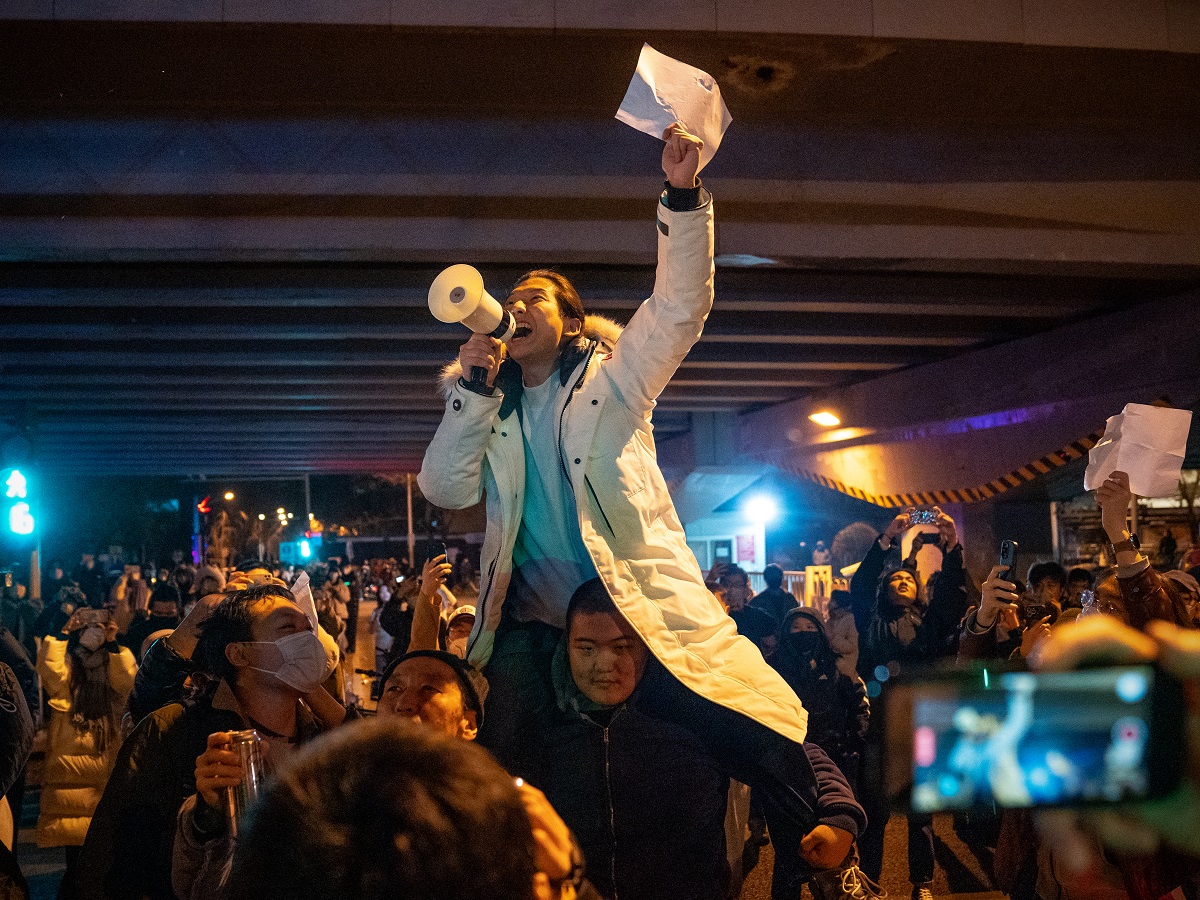 NFT origins
At this point of time, the NFTs haven't been credited to anyone in particular, so there is no guarantee that they're from someone genuinely involved in the protests. It's also unclear whether the monies raised are to be used in protest.
Either way, it's a fascinating tale of resistance, whatever the origin. We'll be keeping a close eye on this space.