Moonwalkers are a new offering by an artificial intelligence (AI) robotics company. These new "not-skates" allow you to walk at the speed of a run.
And here is why they are compelling. While they propel the user at the same speed of an electric scooter, they are hands-free. This changes everything. You can walk the dog, carry a bunch of flowers, hold your phone in front of you with a map, all the things you can't do with a scooter. And these "not-skates" are much easier to throw in a backpack. Yes indeed, these seem to be quite the game-changer.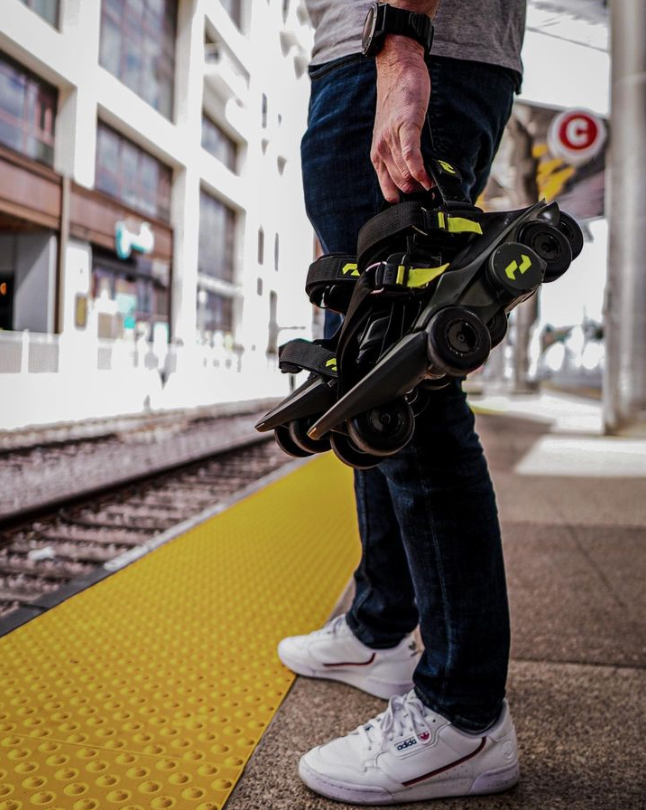 Made by a company called Shift Robotics, the engineers have been hard at developing this product for five years, and have embedded artificial intelligence into the device. They call it "adaptive A.I. drivetrain" and it means that it adapts to you personally.
The company says, "The AI adapts to you. It's not skating; it's genuinely walking, so no new skills are necessary to learn. The learning curve is typically under ten steps. To walk faster, you just walk faster. To slow down, walk slower. And to stop, well, you stop walking. Our AI uses machine learning algorithms to adapt to a user's walking gaits, making them an extension of people's legs."
Here's the pitch.
Moonwalkers and AI gadget stuff 
An ergonomic hinge system lets your foot naturally bend at your toes. This preserves your mobility and balance. The magnetic buckles means they are fast on and off.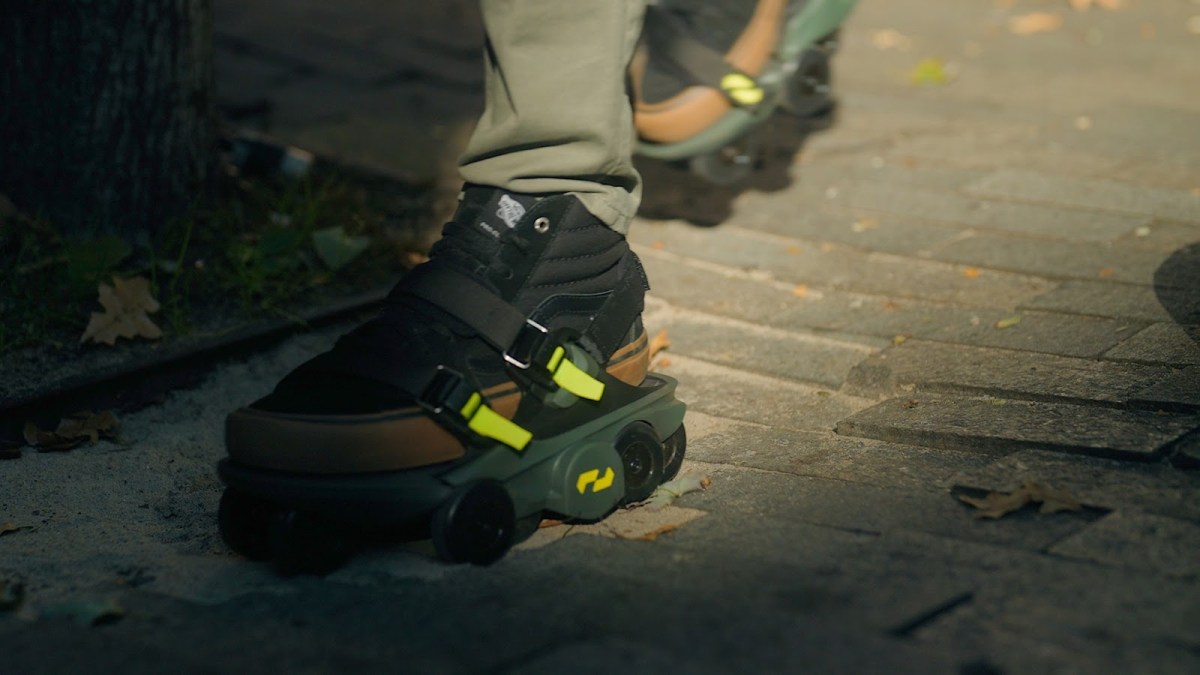 These shoes can be fully charged in 1.5 hours, and this gives a range of 6 miles or just under 10km.
The 8-wheel system is patented. It is built to go over bad footpaths that have been neglected by councils. Bad hoods are no problem. AI has got you.
Here's the bad news for anyone outside of the US who wants some Moonwalkers. You can't buy them if you don't live there. However, if you have a friend there, get it sent to them and they can shoot them off to you. They are selling for USD$1399 but considering the price of an electric scooter, this is comparable and it could be a superior system.
GO AHEAD AND TAKE MY MONEY.