Microsoft metaverse: Microsoft suddenly has a metaverse strategy and thinks you should have one too, so get good with VR and fast.
At tech conference CES 2023 in Las Vegas, Nevada, Microsoft Chief Strategy Officer Henry Bzeih threw around some opinions about the Metaverse and why companies should be knee-deep in it.
Bzeih has 28 years experience in the automotive and tech sector including with Kia and Ford. Now he has joined Microsoft. It seems like a strange pairing until you hear what he's doing. Bzeih is working with car dealerships across North America to get their showrooms in the metaverse.
This will revolutionise how people buy cars. Bzeih says Microsoft aims to transform the traditional way of communicating with customers into a new digital way.
Take for example, Fiat. In the oncoming Fiat virtual world, Bzeih says that customers can choose colours, features, functions, and so forth in the metaverse before they buy the car.
"It's a cool way of interacting with customers these days. And it's an expectation, if you think about it in terms of how customers today utilise their digital life in every aspect. This is a natural progression."
VR masters: China steams ahead
Bzeih says that many American car companies are starting to roll out their metaverse offerings, but they are already late.
"China is already there." North America is not.
"It has a lot of that has to do with how dealerships work in North America. You're dealing with independent franchise owners who have their own ideas of how they want to do things. So, it's not as easy and seamless."
The dealership owners might not understand or want to use the metaverse as a sales tool. But, they need to, if they want to compete with the rest of the world.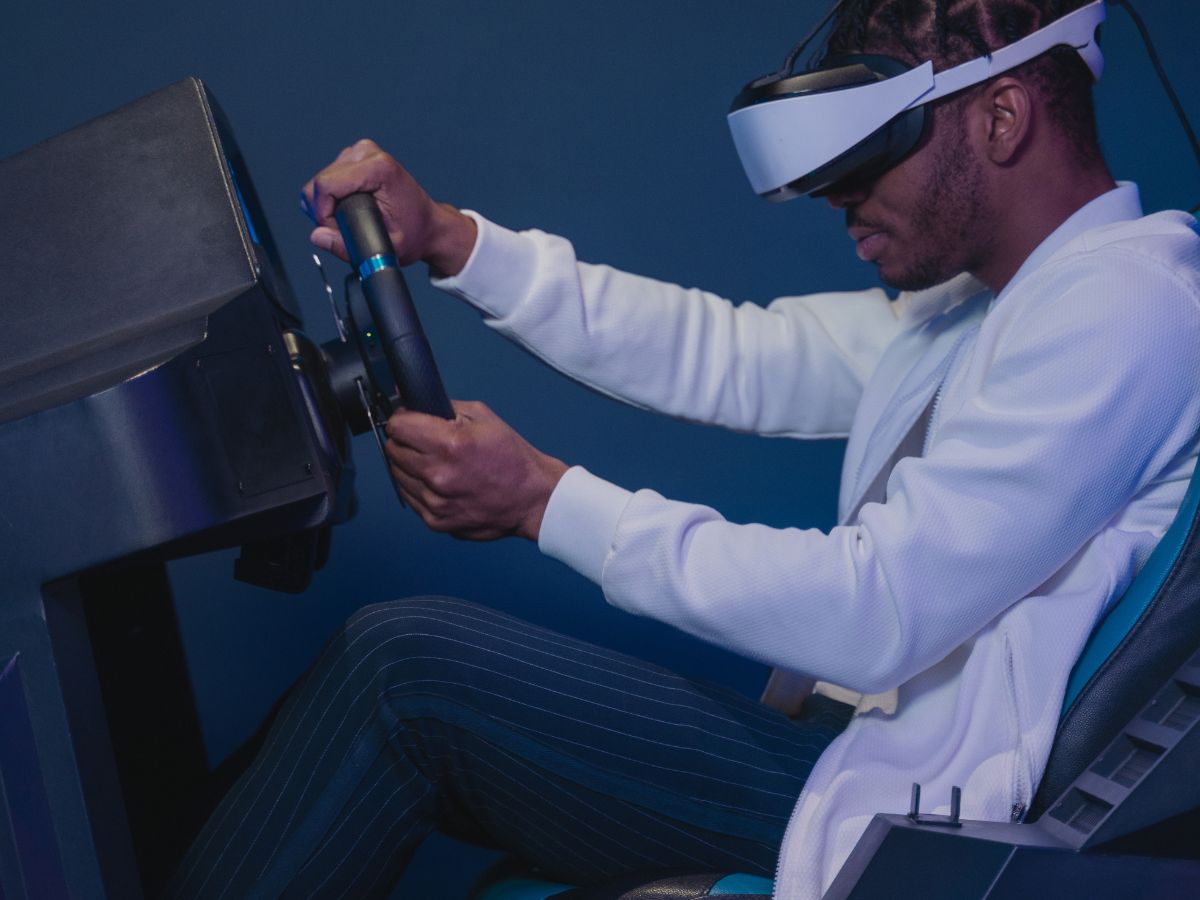 "Imagine yourself going to the dealership. You could walk into the lot to look at the different colours or have the salesperson bring you the different vehicles and find them. Now, imagine going into a showroom in which everything can be done virtually — colour scheming, how the car looks, the experience, even interior. This is even before driving the car."
Bzeih also adds though, that ultimately, some folks want to see and test-drive the real thing, and virtual reality won't cut it. There aren't many people who buy cars without test-driving them, surely?
Microsoft metaverse: Showrooms in VR
Does Bzeih think virtual reality (VR) showrooms will replace real ones? Yes and no.
"In North America, it'd be hard for me to see that happening. I see a hybrid model in North America. I see faster deployment in countries like China, and in Europe. This is because space is also limited in Europe."
Who knew Microsoft was so deep in metaverse stuff behind the scenes? It proves that the metaverse is not over, just because the Zuck fecked it up. The metaverse is just starting and businesses need to take note.