Having fun with Bing? Don't worry if you haven't even heard of it. Microsoft is evidently trying to resurrect the troubled search engine from the dead. Swiftly after the tech titan announced that it will pour billions into OpenAI, it has now integrated ChatGPT — the hit AI chatbot — into Bing, in an effort to bring the search engine back to life.
Amazing! Revolutionary! Google killer? Not so fast. Someone noticed that in one demo video, Bing actually messed things up in a big way. Simply put, it made things up and seemingly fabricated company financials out of thin air. Seriously.
It was tech enthusiast Dmitri Brereton who first noted these grave mistakes on his Substack, later taking to Twitter to share his findings.
It's pretty awful stuff, but here's the most egregious examples that Brereton outlined.
Exhibit A: Made up descriptions about a "best-selling" pet vacuum
This is a PSA for all the cat and dog lovers out there. Brereton pointed out that in the demo, Bing displayed a result for a pet vacuum named "Bissell Pet Hair Eraser Pet Vacuum" – what a mouthful.
Brereton highlights that the product is described by Bing as having "limited suction power", "noisy", and "may scare some pets." However, he says the cited sources do not mention these features.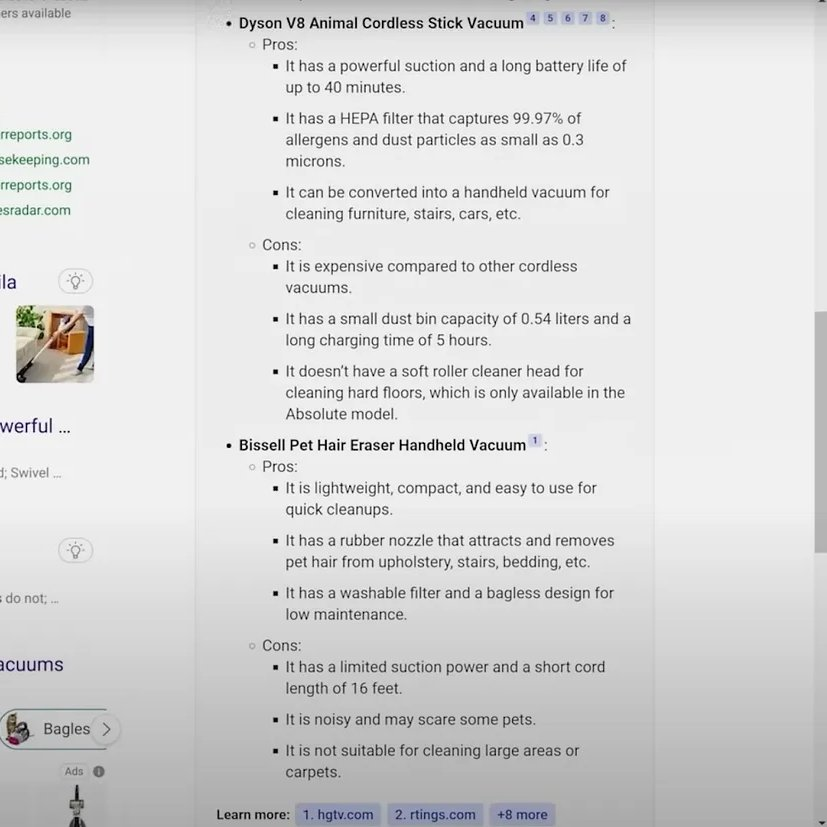 1 + 1 = 3. That's what this is.
Exhibit B: Made mistakes about clothing company GAP's financial statements
Brereton stresses that perhaps the "worst mistake" made by Microsoft Bing's ChatGPT browser is that it can't even do basic math.
You know the clothing company GAP? Bing was asked to provide a summary of GAP's financial position for Q3, 2022. Here's what it produced:
"Gap Inc. reported operating margin of 5.9%, adjusted for impairment charges and restructuring costs, and diluted earnings per share of $0.42, adjusted for impairment charges, restructuring costs, and tax impacts".
And apparently, the numbers are made up! Nice one. On top of that, Bing elaborated:
"Gap Inc. reaffirmed its full year fiscal 2022 guidance, expecting net sales growth in the low double digits, operating margin of about 7%, and diluted earnings per share of $1.60 to $1.75."
But Brereton compared this to the original report, and noted that he did not see any mention of the sort. This means Bing "either got that from a separate document, or made it up completely."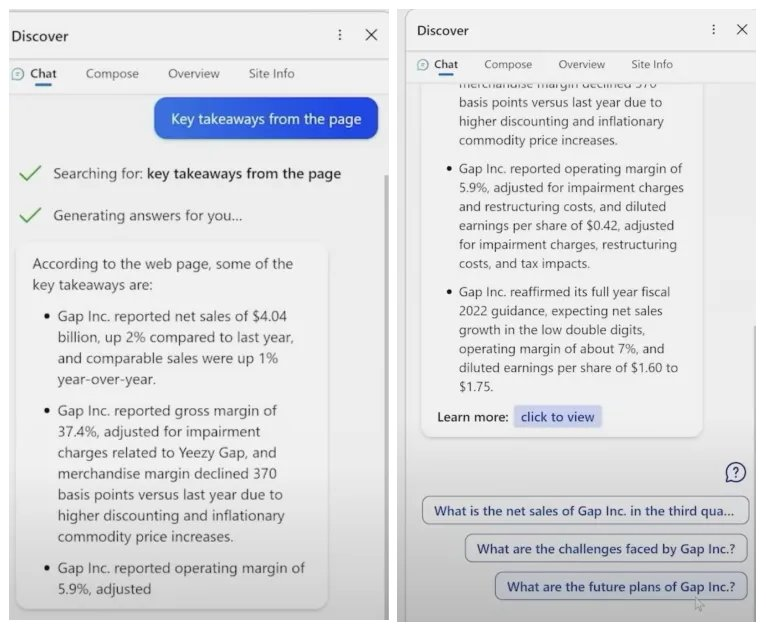 My head hurts.
Google's Bard has company now
This means that it's not just Google that dropped the ball with its AI launch. Last week, in a rush to push out its AI chatbot 'Bard', it made a factual error about the James Webb Space Telescope. That mistake cost the company a cool US$100 billion in market capitalisation as the stock price plummeted.
So why didn't Microsoft receive as much blowback as Google? Nobody knows for sure why, but Microsoft is lucky that its mistake didn't burn their stock price.
Is Microsoft's Bing Still Active?
ChatGPT-powered Microsoft Bing is still live and ready for you to manoeuvre. As of writing, some Twitter users report that they still need to be put on a waitlist for Bing.
Well, considering that it made such elementary mistakes, I wouldn't be too excited about it.
Is Microsoft Bing Safer Than Google?
Considering that both Microsoft and Google have had rocky starts with their AI products, who is to say which is safer? It's almost certainly too soon to tell.
Shoutout to Brereton for helping keep the big tech giants on their toes. Excellent work!
The Chainsaw has reached out to Microsoft for comment.