Potential students can now sign up for an influencer degree. Yes that is right, you can now do a degree to become an influencer. While of course anyone can be an influencer and learn skills on the fly, a university makes the case that students need to learn business skills as well.
The course is a Bachelor of Arts in Content Creation and Social Media, and applications open in November. Interested? Students will have to find their way to the Southeast Technical University (SETU) in Carlow, Ireland. The course will teach students business concepts, audio and video editing, and creative writing, public relations, marketing, and managing a crisis. But there will be newer ideas too; for example, they are offering a unit on celebrity studies.
Lecturer in Media and Communications from SETU, Dr Eleanor O'Leary, recently spoke about the new course on Raidió Teilifís Éireann (Radio and Television, Ireland. RTÉ is the Irish equivalent of the ABC).
Dr O'Leary said that the influencing industry was growing rapidly. "It is an area that has a specific set of skills. Lots of people end up working and collaborating with brands. They could be self-employed as an influencer, or they could go in with a company and organisation as a content creator."
Dr O'Leary said that while many people are skilled in social media, with this course, they will be adding business skills to their existing technical knowledge. "If you think about working in this space, there is quite a lot of crisis management, understanding how the different platforms work and what you might develop, depending on what brand you are working on."
Influencer degree reaction
The introduction of this course has been met with mixed reactions. While some people view it as a positive step towards recognising the importance of social media in today's world, others have criticised it as being yet another useless degree.
Emma Robins is a health coach based in Palm Beach on the Gold Coast. She is a nano-influencer with 3,400 followers and runs Elevate Your Life.
"I'm qualified as a health coach, and studied online through IGN, the largest online nutrition school in the world," Robins says. "They build that kind of influencing content into the course. They even teach you how to set up click funnels and all sorts of social advertising aspects of your business. You are taught how to launch a brand, how to create social media accounts and build them out."
So what does Robins think of a four-year course for social media influencing? "I wouldn't think it's necessary. I've got teenage children and it is not something that I would encourage them to go and waste four years doing. It is like something for the very privileged."
Dr O'Leary said that influencers have previously not required a degree. But, she says, the course aims to educate on how to keep an audience and how to monetise it, for themselves or on behalf of a business. "As someone who 'stars', creating content at home or by themselves, they may not have any understanding of that whole part of the industry where there are contracts and agencies, and business involved," she said.
Is there an Australian equivalent? Nearly! The Open University offers a Bachelor of Arts in Digital and Social Media that isn't too far off what the Irish course is teaching.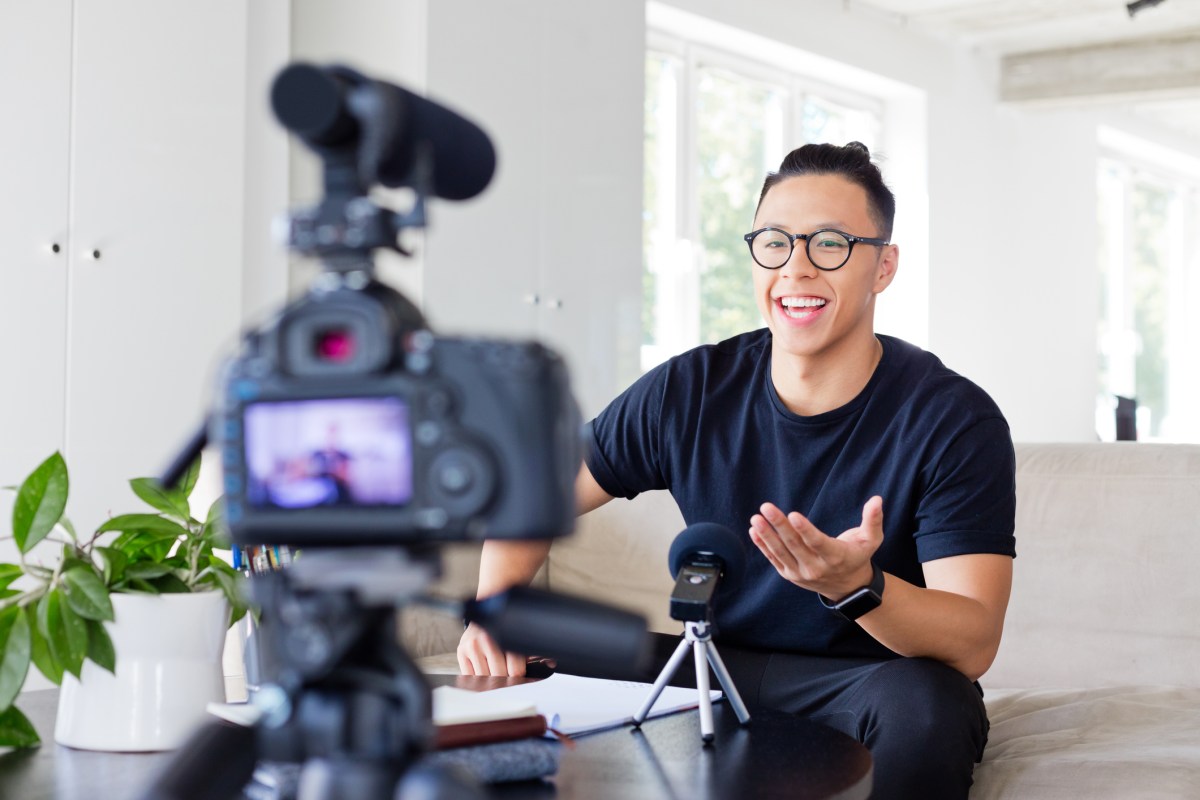 Influencer degree: Is it needed?
If influencers have been doing well so far without a degree, do you even need to spend years studying for something that you can learn as you go?
Josephine Kinsella is a mindset growth coach based on the Gold Coast with 8,600 followers on TikTok. She has just started a business selling luxury organic bamboo sheets.
Kinsella grew her following organically and can't see a need for a four-year degree. "I find it bizarre that someone would even create a degree in this. The reason why people are attracted to influencers is because they're authentic, that's why people engage with them. Or, they might have a particular knowledge base of something. The reason a company would hire you as an influencer is the way you connect with people and that's not necessarily something you're going to learn on a course."
She says "most influencers become influencers because of the journey they have been on, not because we have a four-year degree, because that's not creating a journey".
Shortcut… or not
Danikah Rose Naweli is a nano-influencer with 2,500 followers. She says she has earned over six figures this year thanks to her presence on Facebook and Instagram. She says if the course is teaching students how to create a sustainable income, that's a positive.
"While I think it is important that people learn on the fly, it's really great to have a shortcut." 
But the four-year degree isn't a shortcut in Naweli's opinion. "I cannot imagine needing it to go on for four years, for something that's not that complex. It's not rocket science."
Naweli also worries about who is deciding what is taught. "Are we teaching people about coming from a place of authenticity and integrity? Is it authenticity, or is it just more regurgitated bullsh*t that everybody sees online all the time?" 
The role of influencers
There are many influencers who make a good living from doing their thing on social media, and you don't even need to have a huge following to be successful. There are a few different levels of influencers, all with their own benefits.
Mega-influencers: Those with over 1 million followers, such as comedy figure Celeste Barber.
Macro-influencers: Individuals with follower counts ranging from 100,000 to 1 million, like travel influencer Tara Milk Tea.
Micro-influencers: Those with 10,000 to 100,000 followers, such as disability activist Carly Findlay.
Nano-influencers: Individuals with follower counts ranging from 1,000 to 10,000, still have influence, like Anastacia Snelleksz, a crypto influencer with 5,750 followers.
Interestingly, influencers with small followings can make more money than those with huge followings. Micro-influencers have more time to interact with their followers, and can generate a lot of genuine activity that leads to sales.
So, even if your follower count is relatively low, you can still be a valuable brand collaborator. Larger influencers, on the other hand, tend to generate higher engagement rates on video-centric platforms like TikTok and YouTube. 
And all this can be done without having to do a long and expensive influencer degree. It will be interesting to see if having an influencing degree will really put influencers ahead, or will it just be another degree that qualifies its graduates to make sandwiches at Subway?
Let's keep watching.