Gm. Here's all of today's top Web3 news.
Google has launched its new Immersive Maps upgrade in five major cities
Hermès wins landmark NFT lawsuit, says NFTs aren't art.
Gamers are paying thousands for high scores in Bored Ape Yacht Club's NFT game 'Dookey Dash'
Today's top crypto performers & a quick market roundup.
Google unveils new immersive maps
At an event in Paris today, Google unveiled some impressive new updates for its 'Maps' application, marking the next steps of its grand plan to make navigation experience more immersive and for its users.
Google announced that the new 'Immersive View' will be launched today in a number of major cities, including London, Los Angeles, New York, San Francisco and Tokyo.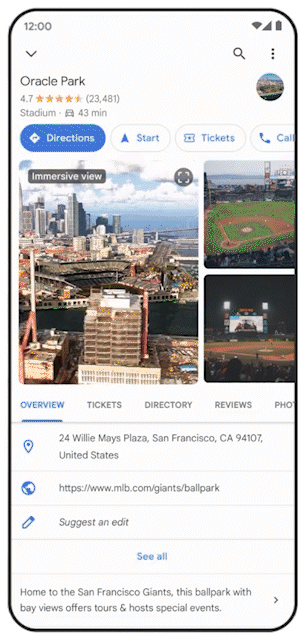 Immersive View, which Google first revealed back in May 2022, is designed to help users get a feel for a city before they visit it, by combining billions of different images to create a realistic digital model of the city in question.
Immersive View layers a bunch of important data on top of this digital model, including live details about the weather, traffic and how busy a particular location might be in real time. Google plans to roll out its Immersive map in more major cities such as Amsterdam, Florence, Dublin and Venice over the course of the coming months.
"To create these true-to-life scenes, we use neural radiance fields (NeRF), an advanced AI technique, transforms ordinary pictures into 3D representations," Google explained in a blog post.
"With NeRF, we can accurately recreate the full context of a place including its lighting, the texture of materials and what's in the background. All of this allows you to see if a bar's moody lighting is the right vibe for a date night or if the views at a cafe make it the ideal spot for lunch with friends."
Web3 news: Hermes wins NFT lawsuit
Luxury brand Hermès has emerged victorious in a court against Mason Rothschild, the Web3 artist who produced an NFT copy of its trademark 'Birkin' bag.
A jury in New York returned the verdict on Wednesday, ordering the artist of the 'MetaBirkin' to pay US$133,000 in damages for copyright infringement. The jury also found that the Rothschild's derivative NFTs aren't protected under the First Amendment, which protects freedom of speech, according to Bloomberg.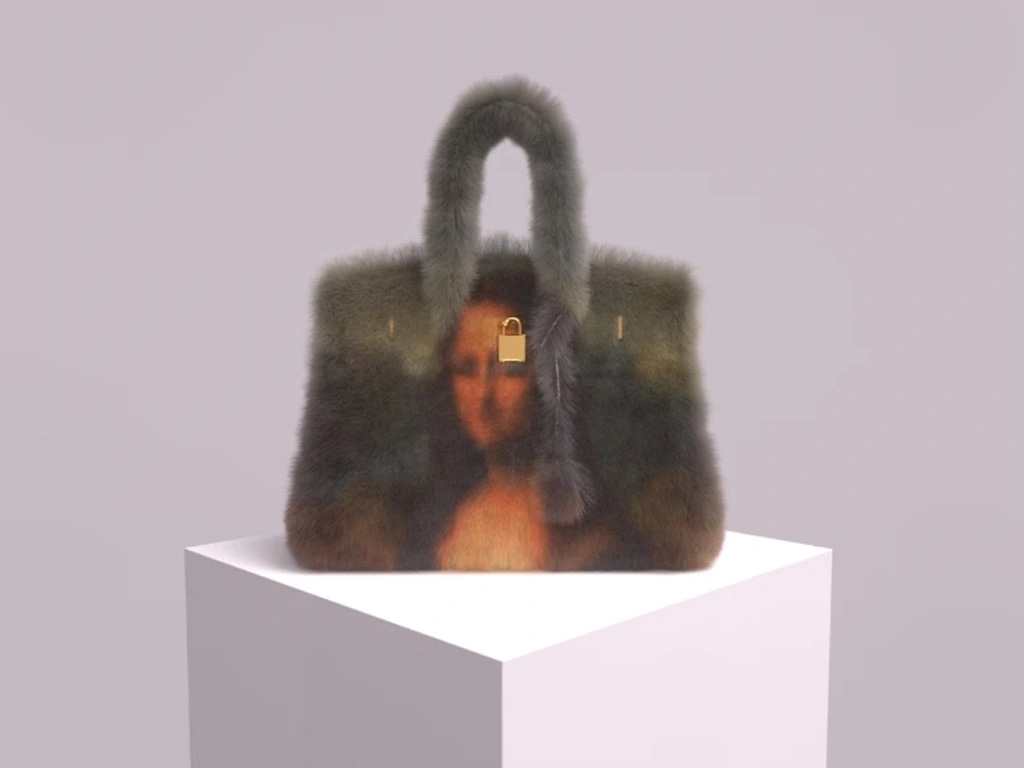 Unsurprisingly, Rothschild wasn't pleased with the ruling and took to Twitter to vent his frustration.
"Take nine people off the street right now and ask them to tell you what art is, but the kicker is whatever they say will now become the undisputed truth," Rothschild said in a Twitter post.
"That's what happened today. A multibillion-dollar luxury fashion house who says they 'care' about art and artists."
Hermès isn't the only major brand pushing back against NFT duplications of its real-world assets by Web3 artists. Last year, global sporting giant Nike filed a lawsuit against sneaker reseller StockX last for creating duplicate Nike-branded NFTs that buyers could redeem for physical shoes.
Web3 news: Gamers fork out thousands for high scores in Dookey Dash
New reports have revealed that players are now paying professional gamers to take out new high scores on Bored Ape Yacht Club's (BAYC) viral NFT game 'Dookey Dash' in the hopes of receiving a big pay day when the mint-based game comes to an end.
The rise of 'boosting' services in BAYC's Web3 game doesn't come as much of as a surprise. Any game that relies largely on financial incentives generally tend to descend into ruthless competition rather than pursuing the age old idea of "fun".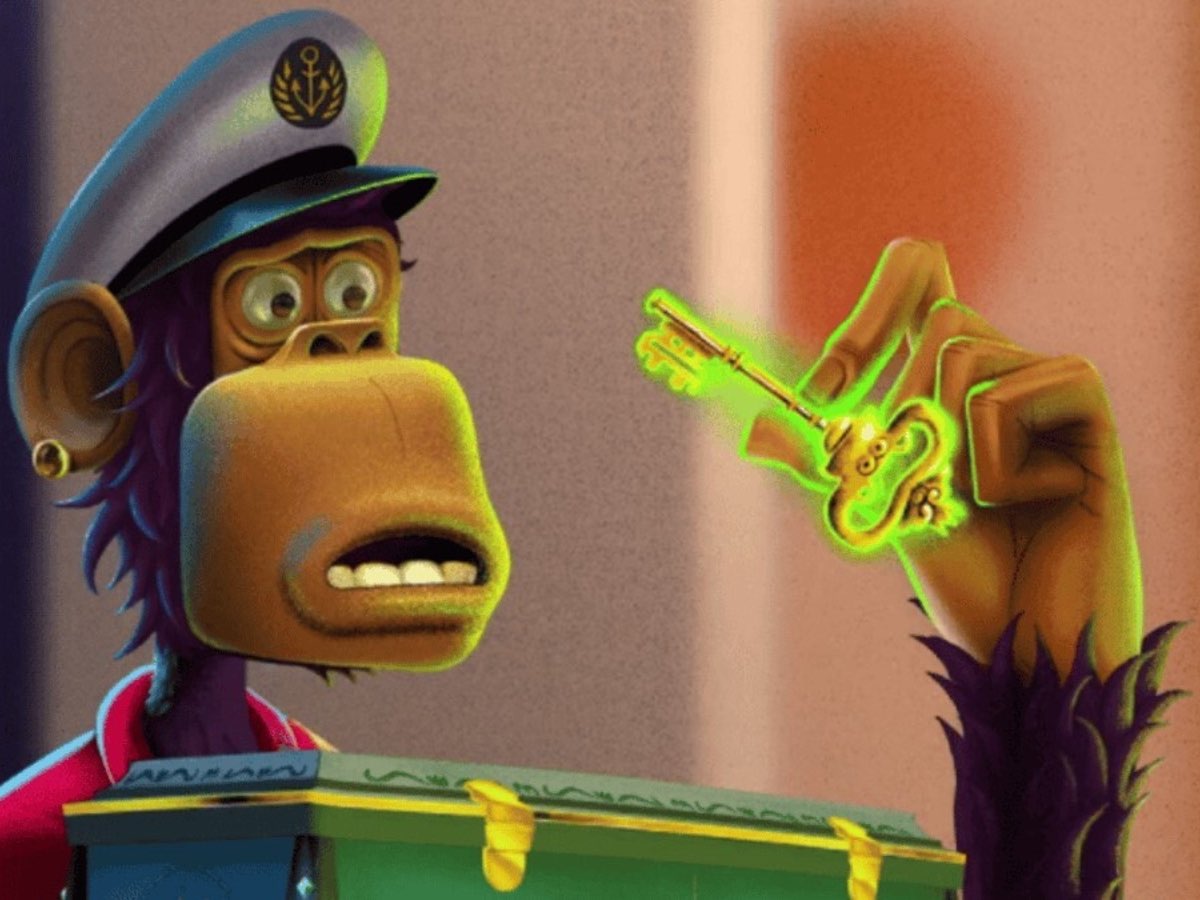 In the world of gaming, 'boosters' are skilled players who hire out their services to log onto clients' accounts and pump up their rankings in game, typically using some form of cheating or modification to ensure they log a new high score.
According to a new report from Decrypt, one particular boosting service claims to charge a minimum of 0.25 ETH, roughly US$420, for a score of 250,000 or higher on the game. Allegedly, its prices go as high as 2.5 ETH, approximately US$4,200 for a score over 700,000.
The entire premise of Dookey Dash revolves around the player hunting down a radioactive key that was was lost in the Bored Ape Yacht Club universe, after it was swallowed by Jimmy the Monkey.
According to the official video explainer, 'Jimmy' the monkey swallowed a very important key and then proceeded to "take a shit so atomic it ripped a hole in the space time continuum". Now players are tasked with tracking down the key by racing through a sewer on an underwater speeder bike.
Crypto: today's top performers
Crypto markets, ever the focal point of speculation has taken the prevailing narrative — "AI = awesome" — doing the rounds in the mainstream world of tech and run off with it. The wider AI frenzy, kicked off by the viral takeover of ChatGPT and now Google Bard has been sending a number of AI-adjacent cryptocurrencies to new heights.
Unfortunately for overly hopeful AI investors, these tokens have suffered a stunning pullback and now dominate today's 'biggest losers' section.
Web3 news: Biggest gainers
NEAR, the native token of Layer One blockchain Near Protocol is up 10%.
SAND, the native token of the popular metaverse world 'The Sandbox' is up 5%.
AXS, the token of the viral Play-to-Earn game Axie Infinity is up 3%.
Web3 news: Biggest losers
GRT, the native token of the Web3 platform 'The Graph' is down 21%.
AGIX, a decentralised marketplace for AI services is down 19%.
RNDR, a token from a computer-power sharing network is down 19%.
The price of Bitcoin (BTC), the largest cryptocurrency by market cap, is down 1% for the day as momentum in market slows down, following a month-long rally that kicked off at the beginning of this year.
And that's all the Web3 news you need to know to start your day.