Digital Surge: In some unfortunate yet predictable news, the Brisbane-based cryptocurrency exchange Digital Surge has officially called in the professionals and entered into voluntary administration.
Administrators at KordaMentha — the same firm overseeing the wind down of FTX Australia — were appointed to pick through the rubble of the beleaguered exchange on Thursday.
Customers have been barred from accessing their funds on the platform, with the company having suspended withdrawals and transfers from over 30,000 accounts in late November. The exchange's new administrators confirmed that the exchange had about 30,000 clients and had been offering them trading services across more than 300 cryptocurrencies.
The news of the exchange's collapse follows the spectacular downfall of the world's fourth-largest crypto exchange FTX. In the day following the news that FTX would be filing for Chapter 11 bankruptcy protection in the United States, the company claimed that it had "limited exposure" to FTX.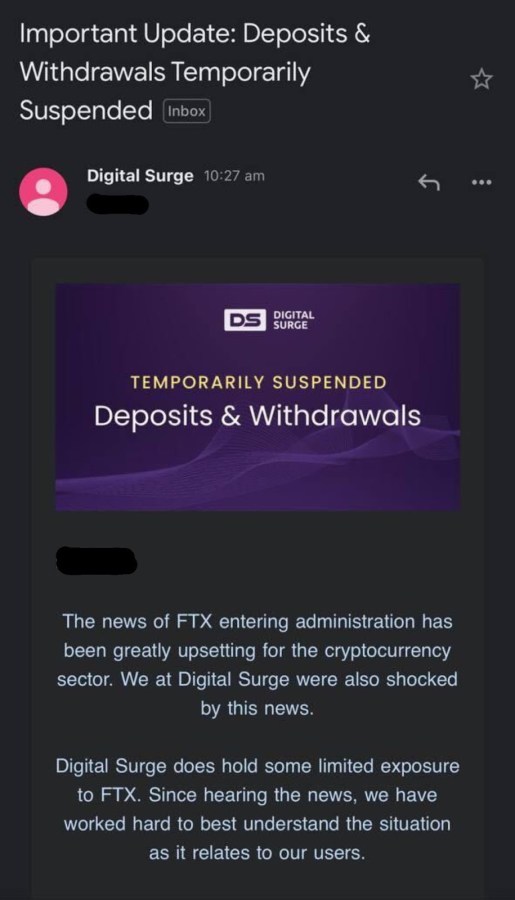 Digital Surge – light on details
A little over two weeks ago The Chainsaw reached out to Digital Surge for follow-up information after weeks of inactivity on the exchange's social media page subsequent to it sending out the troubling email to its clients.
We received a cookie-cutter response statement from their media team saying that their top priority was "to protect and support Digital Surge users and keep them informed".
According to recent report from the Australian Financial Review, the directors of the exchange are preparing to drop roughly $1 million of their own money into a repayment plan that will seek to refund their 30,000 customers with funds still stuck on the exchange.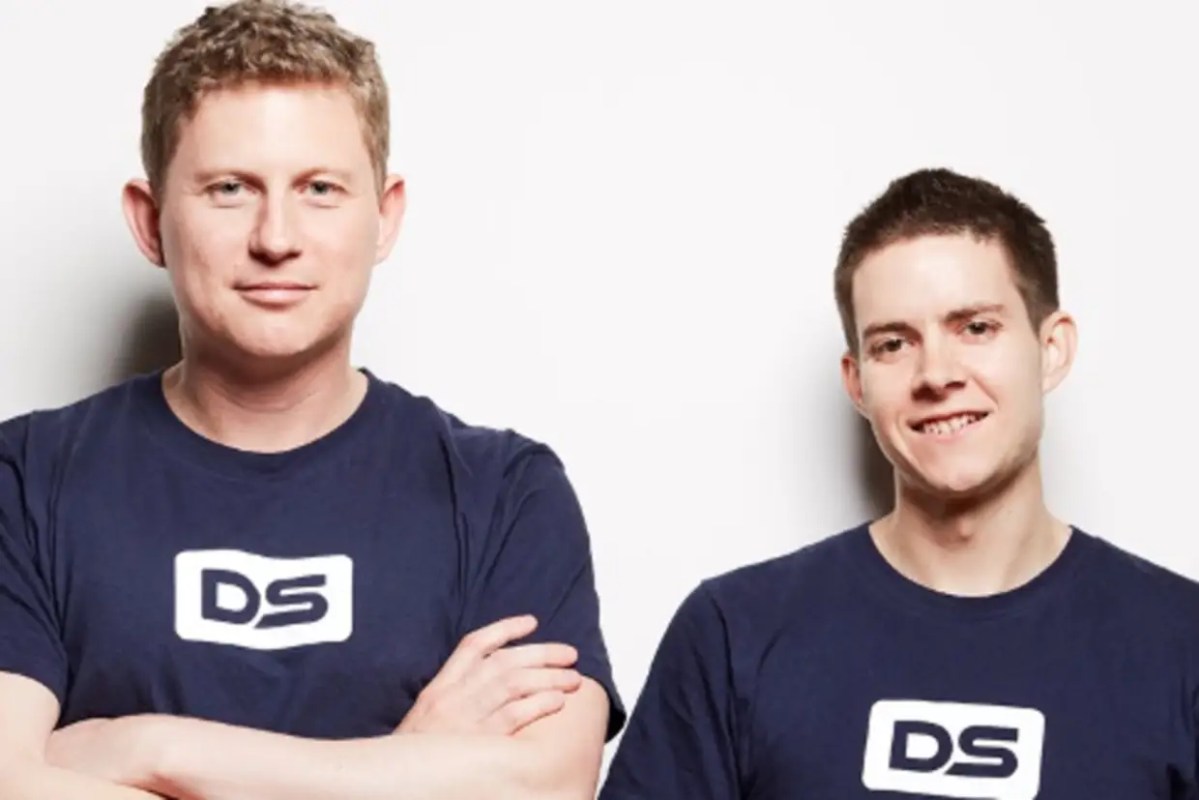 In a bid to avoid filing for bankruptcy, at 4pm on Thursday, the exchange sent out a notice to its customers concerning the new repayment proposal, which is also known as a deed of company arrangement.
If customers vote in favour of the plan, the move will see the company avoid filing bankruptcy and remain operating while pledging to repay customers every dollar of profit over a 5-year period until customers are fully repaid.