Coinbase, the largest publicly listed crypto exchange in the United States has agreed to fork out a total of US$100 million in a settlement agreement with the New York State Department of Financial Services (NYDFS).
Coinbase handed over the cash to wrap up a multi-year-long investigation into the shortcomings of its Anti-Money Laundering (AML) and Know Your Customer (KYC) protocols. According to a blog post from Coinbase, US$50 million will be paid as a fine to the NYDFS and another US$50 million will be invested into strengthening its compliance programs.
In an official statement, NYDFS superintendent Adrienne Harris said that by failing to "build and maintain a functional compliance program that could keep pace with its growth", Coinbase exposed itself to an array of criminal activities that violate New York State Banking law.
Even still, stonks go up
Even though this would be viewed by most as a 'bad news day' for Coinbase (NSDQ:COIN), investors in the company, which is listed on the US share market, seemed more relieved that the investigation had come to close than concerned with the significant price tag attached to its fine.
To this point, the value of COIN shares jumped, closing the day with a total 12.2% gain. This is significant move for a crypto company, as the rest of the digital asset market endures a long slump that first kicked off in late-November of 2021.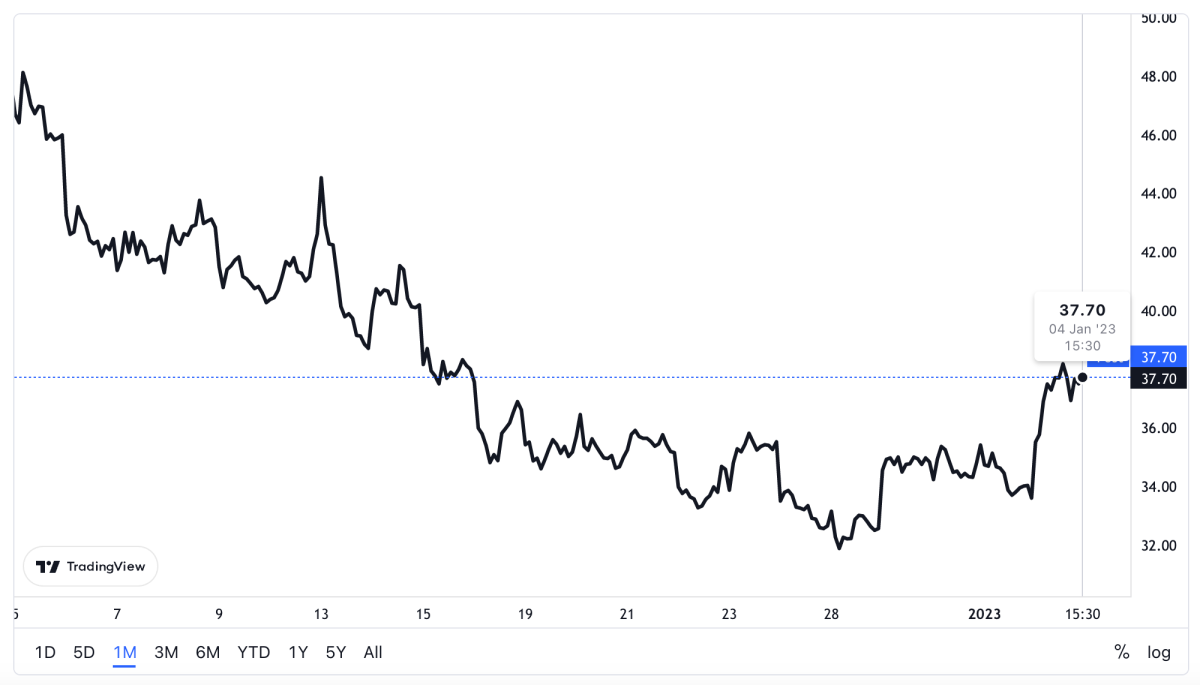 Coinbase Fine
Coinbase first went public in April 2021 when crypto was well and truly in a bull market. As such, shares of Coinbase first hit the market at US$381 a pop and the company was valued at a whopping US$86 billion. Today however, the company's share price has plunged more than 90% since inception.
Even though investors are obviously happy with the outcome of the settlement, the company is still facing the problem of an ongoing SEC investigation. In July last year, the SEC launched a probe into Coinbase to see whether the exchange should allow citizens of the United States to trade cryptocurrencies, when these digital assets could potentially fall under stricter securities regulation.
Regulatory problems for Coinbase first appeared in 2020 when an examination of the exchange's anti-money-laundering measures raised some red flags, with investigators discovering that their internal systems had been lacking since 2018.