Hybrid Crypto Banks: Cryptocurrencies have gained a bad rep for their volatility and this has only been exacerbated by the recent collapse of FTX, formerly one of the world's largest cryptocurrency exchanges.
Be that as it may, cryptocurrencies still have purpose and utility — why else would adoption have risen by more than 881% in the past year?
"The emergence of open Internet protocols for value exchange, today led by the global adoption of Bitcoin's blockchain, paves the way for value to move as freely as information and data move on the Internet today."

Jeremy Allaire, CEO, Circle
But, what is that purpose? Well, unlike traditional banking, crypto offers underbanked citizens a chance to conduct financial transactions globally, levelling the playing field for those savvy enough to adopt. This, in a sense, is what the finance industry refers to as financial inclusion — where barriers to financial transactions and exchange are dropped through appropriate, affordable, and timely products and services.
Why crypto is being look at to replace some fiat currencies
Ironically, in some countries, cryptocurrencies are actually a more stable option for citizens to bank, replacing rapidly-depreciating and extremely volatile local currencies. That's because they're not tied to assets like 'fiat' currencies – a nation's local currency that it uses to transact with.
One example where citizens have embraced crypto over fiat currencies is Ukraine, where the local currency — the Ukrainian Hryvnia — slumped completely and forced citizens and the government to look at new ways to conduct financial exchanges in the midst of international trade delays caused by the war. To avoid a complete financial collapse, the Ukrainian government acted quickly to expand and regulate crypto exchanges in order to support its economy.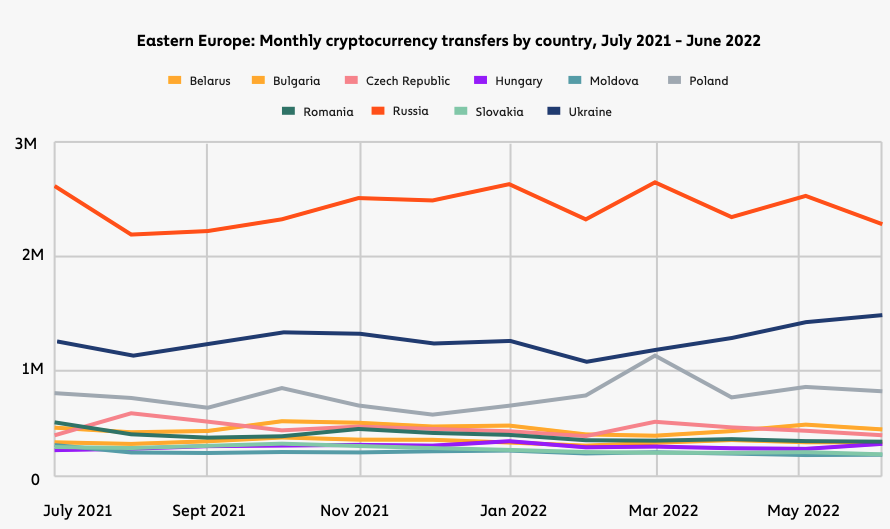 However closer to home, we are very lucky to still have a choice on how we conduct our financial exchanges, and with whom. At our fingertips, we now have a plethora of cryptocurrencies created through the emergence of Web3, including Bitcoin and Ethereum.
Notwithstanding, many wary-eyed consumers remain sceptical to drop everything and adopt crypto as their main form of currency — and for good reason, we are talking about money after all. So what's at the heart of such scepticism? Trust.
Hybrid Crypto Banks
Despite Bitcoin reaching a market value of $1 trillion in 13 years, trust needs to be built, and that won't happen overnight. In reality, the recent headlines surrounding FTX's collapse has put us further back in terms of achieving trust. But, that shouldn't dishearten industry players as while it is an uphill battle the sector still stands to win in the face of adversity because of the value it offers citizens.
As it stands, approximately 4.6 million Australians own cryptocurrency, which confirms traction is growing, but more can be done.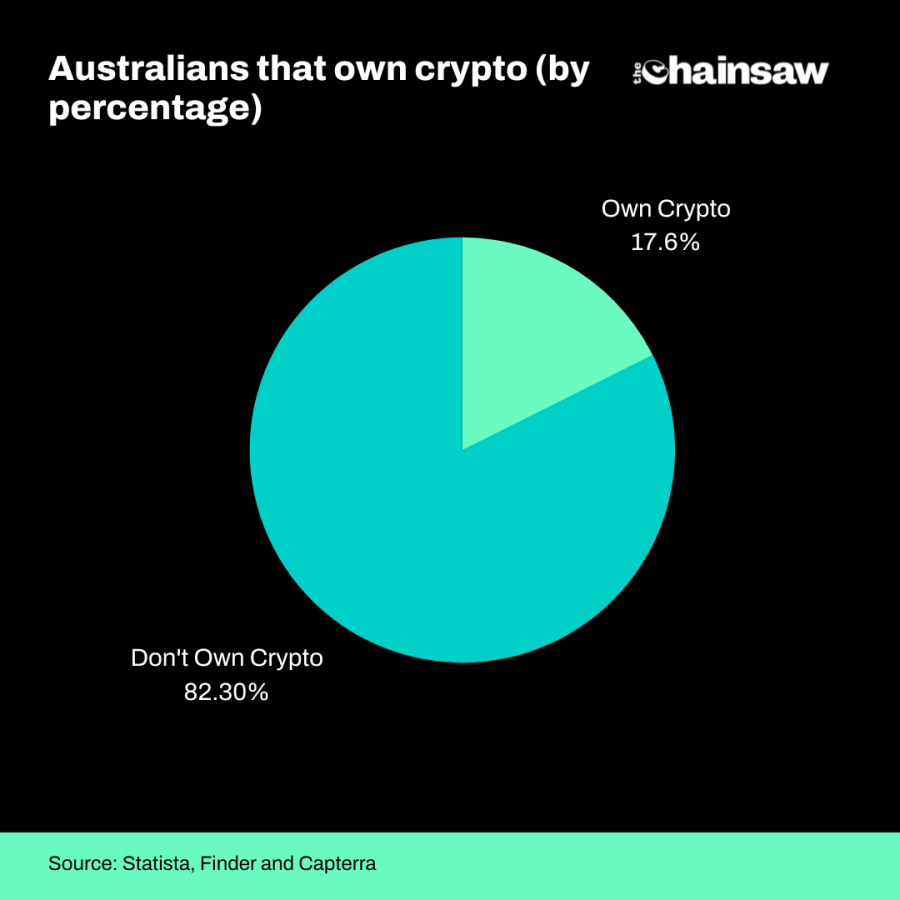 This brings us to the emergence of the 'hybrid crypto bank' — one where both fiat and cryptocurrencies can be 'banked' together.
Consider it as a 'dipping your toe in the water' scenario, where citizens can begin to understand and reap the benefits of banking through decentralised financial tools.
Hybrid crypto banks are already taking off
Globally, new crypto hybrid banks are already emerging to support the crypto transition, offering citizens the chance to bank the way they want and not having to choose between one currency and the other.
Banks like Macquarie and Westpac have adopted crypto, which means traditional banks aren't on the way out.
Hybrid crypto banks have a bright future ahead as they offer a sense of security to the mass market, particularly those who are quick to dismiss crypto ownership and trade. Not only are hybrid banks tapping into the trading market and supporting financial inclusion, but so too are they helping support proactive financial management. As society begins to feel the impact of global inflation, more and more citizens will be looking to attain a 'true read' on their financial assets — and with crypto currencies updating their value in real-time this can often be difficult.
There is no doubt that fiat currency will dominate for the foreseeable future. However, it is likely we will increasingly see electronic fiat payments work in parallel with cryptocurrency, and mainstream payment systems evolve to take advantage of the technologies underpinning cryptocurrencies.

Chirag Patel, CEO of Digital Wallets at Paysafe
We're in the midst of a seismic digital transition as a global society, one where software prevails in place of hardware. As we continue down this path to digitisation, crypto will eventually become king — but it will need to win over the trust, hearts and minds of users in order to accelerate its uptake.
Hybrid crypto banks offer the interim solution to support mass adoption of crypto use, and for this reason they're next in vogue in our journey to a crypto future.