The "Twitter Files" are causing a huge ruckus on Twitter and in the media lately, so here's the explainer. We've broken it down for you so that you don't have to read millions of words to get the gist of the story. It's like it was written by Elon Musk himself!
When Elon Musk took over Twitter, he promised to dig into the Twitter files and show people what's been going on inside the microblogging platform. The information discovered in the "Twitter Files" was initially handed to two different independent journalists to make sense of.
These two journalists have summarised reams and reams of information from Twitter staff conversations, and distilled it into Twitter posts, named the "Twitter Files." Elon Musk then retweeted the posts to his 120.9 million followers.
One twitter thread is by reporter Matt Taibbi, the other is by reporter Bari Weiss.
These posts aim to expose internal communication documents between high-level staff at Twitter, and their conversations around banning accounts and information.
Taibbi and Weiss were granted access to the documents in-line with the notion that they would publish the findings on Twitter first.
Both reporters have been accused of doing PR for the richest man in the world, Elon Musk, and publishing the "truth" as they see it.
So let's talk about how we got here.
Explainer: How the drama started
It all started with a story about the son of US president Joe Biden. Joe's son, Hunter Biden, is a classic errant son. Hunter brought his laptop into a repair shop in 2019 to be repaired. However, he did not return to claim it.
The staff in the computer repair shop knew it was Hunter's laptop. They eventually turned it over to the media, and then the laptop ended up being in the hands of the FBI.
What the laptop contained is the subject of many news stories, but in a nutshell, it is thought that the laptop held videos of Hunter with sex workers and partaking in hard drugs. It also is purported to have examples of Hunter selling the right to get access to his Dad, especially to businessmen in Ukraine and China.
The New York Post article says that a top executive at Ukrainian energy firm Burisma met Joe Biden after an introduction via Hunter Biden. This was "less than a year before the elder Biden pressured government officials in Ukraine into firing a prosecutor who was investigating the company."
The article goes on to say that Hunter Biden was on the payroll of the energy company to the tune of $50,000 a month.
Twitter gets dragged into political shenanigans
So how did Twitter become involved in this? Just before the US Presidential election in 2020, a tabloid newspaper broke the story about what was on the Hunter Biden laptop.
After the story was published, executives at Twitter stopped the platform's users from tweeting a link to the story or sending it as a direct message.
Twitter execs also suspended the New York Post's account for several days, saying the story was based on "hacked material".
Executives inside the social media platform decided that the story was not reliable and said they didn't trust the New York Post.
Twitter Files Explainer: Hot reactions
The Hunter Biden laptop story could have damaged the Democrats' efforts to get into the Whitehouse. The question remains, would it have cost the Democrats the election had it been freely shared on Twitter? It's hard to know.
What some Twitter users are angry about is that they feel they should have all of the information to be able to make a decision. And, that it isn't a social media platform's place to decide what information Twitter users see.
Banning the tabloid that posted the story, plus anyone who shared it, has been considered a type of censorship. It's like a phone company hearing what you are saying to a friend and cutting off the phone call and taking your phone.
This, however, is against a greater background of people complaining that social media platforms are not doing enough to counter misinformation and darker content on their platforms. Content moderation is a very difficult problem to solve, as so much of it is based on subjective standards.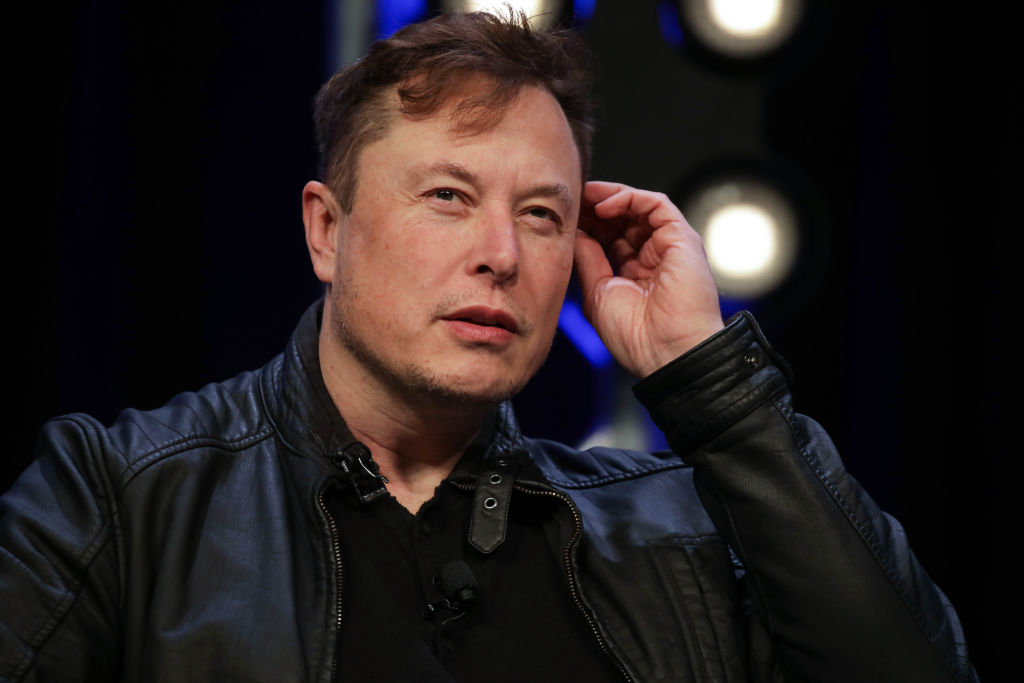 Many other Twitter users have said there was no proof that the laptop was Hunter Biden's, and that a story from a right-leaning tabloid should not be taken as gospel, and that moderation in such media platforms exists to try to weed out misinformation.
Did Twitter censor stories?
Yoel Roth is the former overlord of Trust and Safety at Twitter. He said, that at the time, Twitter was unable to verify if the laptop story was true. "Do you remember the uncertainty of the whole story? We didn't know what to believe, we didn't know what was true."
However, his critics say that Twitter wouldn't usually verify news stories and that this was an unusual action.
This whole situation does pose difficult questions if the Hunter Biden story was true. Do the millions of users of Twitter deserve to see the information without the censorship of Twitter executives? And if those executives are working with the Democrats to suppress damaging information, then is that illegal?
Or, there is the other side of the coin — content moderation is really difficult, and most platforms do it with good intentions and sometimes get it wrong.
Weiss and proof
Taibbi has said that there is no direct evidence that the FBI or the Democrats specifically asked Twitter execs to suppress the story, although there was evidence of communication between them.
The other journalist reporting on the Twitter Files, Bari Weiss, did her own thread on December 8. In the thread, Weiss says that Twitter had secret blacklists, so that users who challenged narratives supported by the Democrats were "shadowbanned". More or less, if users disagreed with left-leaning executives at Twitter, most other Twitter users wouldn't see their tweets.
Weiss says that Twitter execs did this in three different ways. They stopped people searching on Twitter from finding the information, they made a trending blacklist that stopped the offending ideas from going into newsfeeds, and they used a "Do Not Amplify" tag to stop some ideas from growing bigger and getting traction.
Weiss gives the example of Jay Bhattacharya, who was said to be "blacklisted". Bhattacharya is a professor at Stanford University who opposed pandemic lockdowns.
According to Weiss, other conservative activists were on "shadowban", and an account called "Libs of TikTok" who were known to mock content posted by left-leaning accounts was outright banned.
Twitter's former head of product, Kayvon Beykpour, denied this, saying, "You are characterizing any de-amplification as equating to shadow banning which is either a lazy interpretation or deliberately misleading."
Twitter Files: More drama ahead, probably
While a privately owned social media platform should be able to decide what can, and can't, be on its platform, when it comes to election interference, this puts a lot of Americans in a quandary.
What the Twitter Files all boils down to is the question of whether Twitter influenced the outcome of the most recent presidential election in the US. And, if it did, was that illegal?
While Elon Musk claims he is all for free speech, many Twitter users feel that he may be right of centre, and will carry his own bias onto the platform, whether he means to or not.
A whole other slew of reporters say that the Twitter Files have been underwhelming and really, who cares? The idea is that everyone knew that Twitter was left-leaning, and if you don't like that then don't use the platform.
Trump has entered the chat
Of course, the drama continues. Author Michael Shellenberger has been brought on board to expose the Trump saga, and how the ex-president was removed from Twitter.
It's enough to make you think politics will forever divide us, and perhaps we should work out a way to live without them.
Why does this all matter for crypto? Because Twitter is the platform where most crypto conversations happen. And, Elon Musk is famously a crypto enthusiast. So if he decides to use crypto as a payment option for Twitter, then this will bring cryptocurrencies into mainstream use faster than any other move from anyone else on the planet.

Let's keep watching.